Robin Guenther, Principal at Perkins&Will and Leader in Sustainable Healthcare Design, Dies at 68
Robin Guenther, principal at Perkins&Will and leader in sustainable healthcare design, passed away May 6, 2023 after a battle with cancer. She was 68 years old. A pioneer in eco-conscious healthcare design, Guenther received the Sustainable Healthcare Design Leader award at the inaugural HiP Awards in 2014. Guenther's work also contributed to Perkins&Will's initial and continued appearance in Interior Design's Healthcare Giants rankings.
Born October 2, 1954 in Detroit, Michigan, Guenther knew her calling at an early age. Driving through downtown with her parents at just 8 years old, the city's buildings sparked her interest in eventually designing her own. In her teen years, Guenther worked at an after-school job that finished late at night. Afterward, she would walk to nearby Detroit General Hospital where her sister was an emergency room nurse. Here, while she waited for her sister's shift to end, she absorbed the operations of hospital settings, gaining a nuanced understanding that would inform her future work in healthcare design.
After studying architecture at the University of Michigan and the Architectural Association in London, she moved to New York City and took her first job at Norman Rosenfeld Architects. Twelve years later, she co-founded Guenther Petrarca, an architecture firm specializing in healthcare and sustainability, which later became Guenther 5 Architects. In 2007, the firm merged with Perkins&Will. Here, Guenther served in many leadership roles, most recently as chair of the firm's global health practice.
She also played a key role in the development of Perkins&Will's Precautionary List, a public compilation of substances of concern commonly found in building products, and the creation of the Transparency website, which in addition to hosting the Precautionary List, also provides related and relevant information for designers and architects. An adviser and contributor for an array of sustainable design organizations and conferences, as well as co-author of Sustainable Healthcare Architecture along with Gail Vittori, Guenther is responsible for many of the now commonplace sustainable guidelines followed today.
"In her early years with Perkins&Will, she developed our approach to designing for health and well-being, with a focus on removing toxins, and in recent years she has been in a pivotal role as a leader in our healthcare practice globally," said Perkins&Will CEO Phil Harrison.
The Work of Robin Guenther: A Passion for Helping People and Planet
Guenther's particular passion for sustainability and health design is evident in numerous healthcare projects. A few highlights include the Lucile Packard Children's Hospital Stanford, which was only the second children's hospital in the world to earn LEED Platinum certification; Spaulding Rehabilitation Hospital, designed to continue operating during catastrophic flooding; and Memorial Sloan Kettering Monmouth Ambulatory Care Center, a 1980s office building repurposed using biophilic design.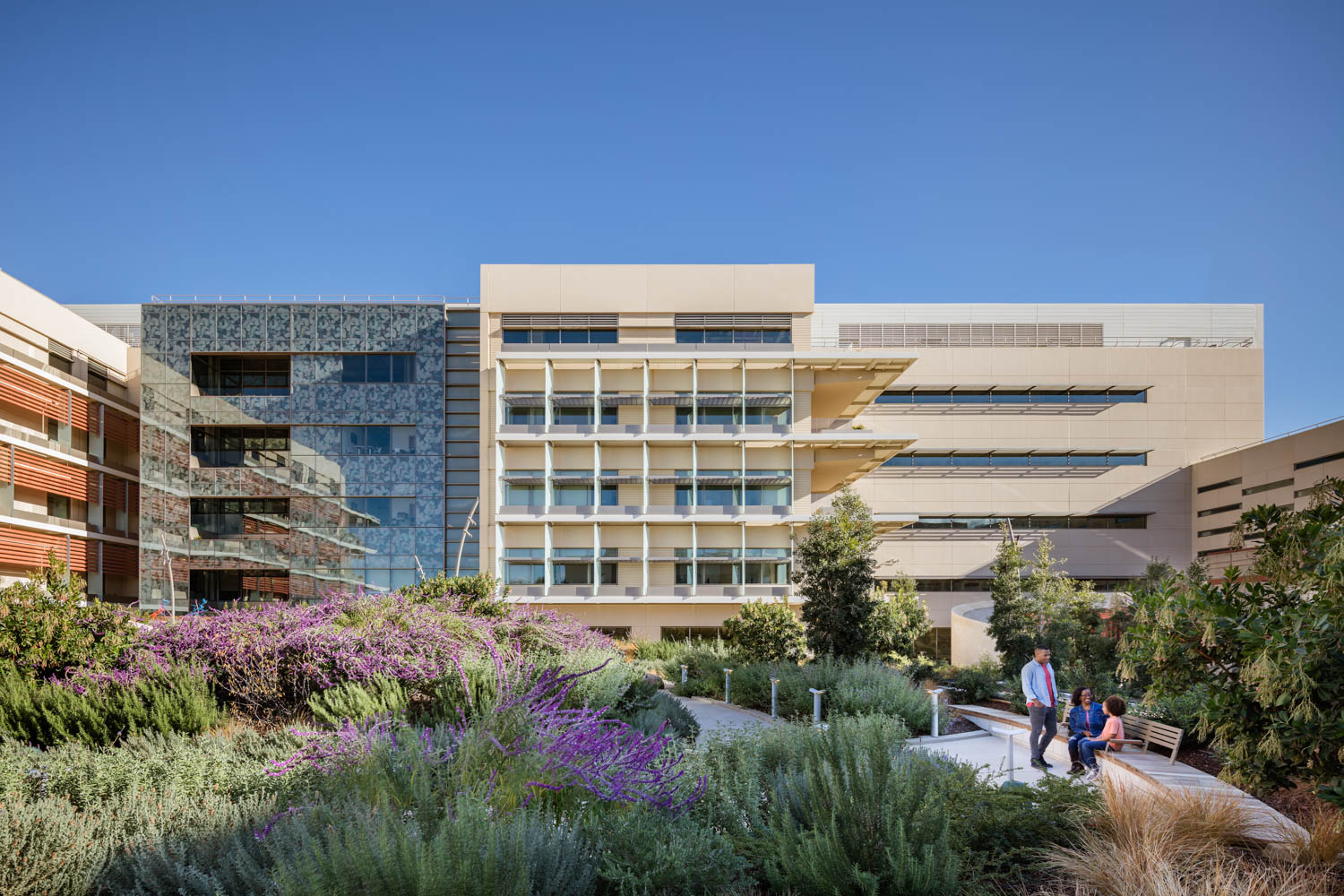 The Perkins&Will team has crafted many an Interior Design-featured space that showcase Guenther's signature empathy-led healthcare design model and her passion for sustainability. Projects include 2020 Best of Year winner Lisle Elementary School, an innovative "mini arboretum" for students; the firm's NYC office with expansive city views and a propensity for greenery; IIDA competition's healthcare category winner for the expansion of UVA's emergency department; and recently the trauma-informed design of Family Tree Clinic, a community clinic offering sliding-scale reproductive healthcare to Twin Cities students since 1971; and many, many more.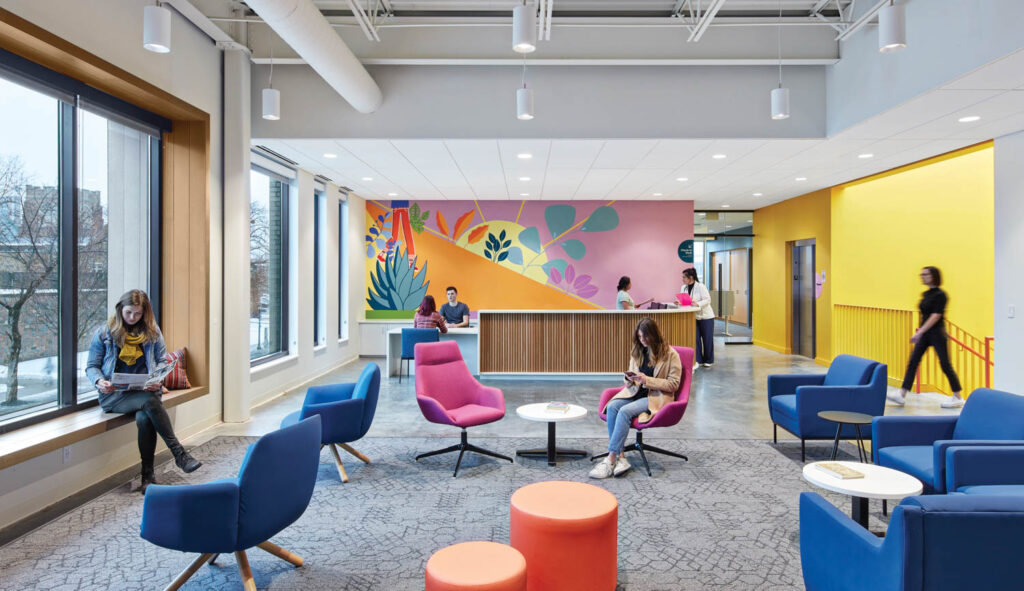 Guenther's work stands out for its empathy and optimism—from pioneering the field of sustainable healthcare design, continued advocacy for both people and planet, and her dedication to crafting healthy environments for all. "Outside of practicing architecture, Robin was a tireless advocate for regenerative design and inspired legions of fellow architects, clients, and others to be better stewards of the planet and humankind," shared Perkins&Will in a company statement.
She is survived by her husband, Perry; two daughters, Jyllian and Nicole; two sisters, Lynn and Sharon; and many nieces and nephews.