9 Celestial Lighting Designs
These lighting designs are otherworldly indeed.
1. Constellation four-light chandelier in handblown glass with black oxide–finish stem by Tracy Glover Studio.
2. Kenneth and Edmund Ng's Ramen wall sconce in aluminum and plastic with interchangeable face plate (that attaches via magnet) by Koncept.
3. Lukáš Novák's Spacey pendant in handblown Bohemian glass by Lasvit.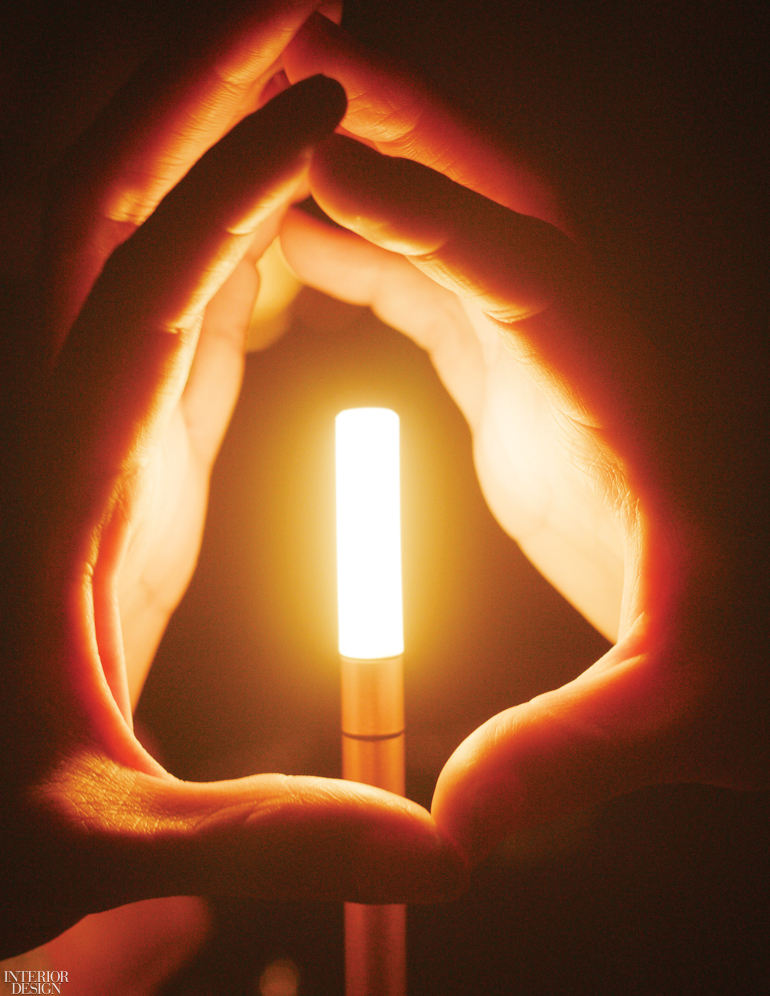 4. Wick portable LED lamp in satin brass–plated aluminum by Graypants.
5. Giovanni Barbato's Fruitfull F51 pendant and table lamp with blown etched-glass diffusers and plexiglass frames by Fabbian USA.
6. Eclipse pendant in oil-rubbed blackened steel and two-tone etched glass by John Pomp Studios.
7. Marco Acerbis's Gea lamp in glass tubing by Natevo through DDC.
8. Eclipse pendant in steel by Fran Taubman through Ralph Pucci.
9. Sky Dome with pressed-oak or -walnut reflector, felted disc reflectors, and polished aluminum LED panel by Pablo Designs.