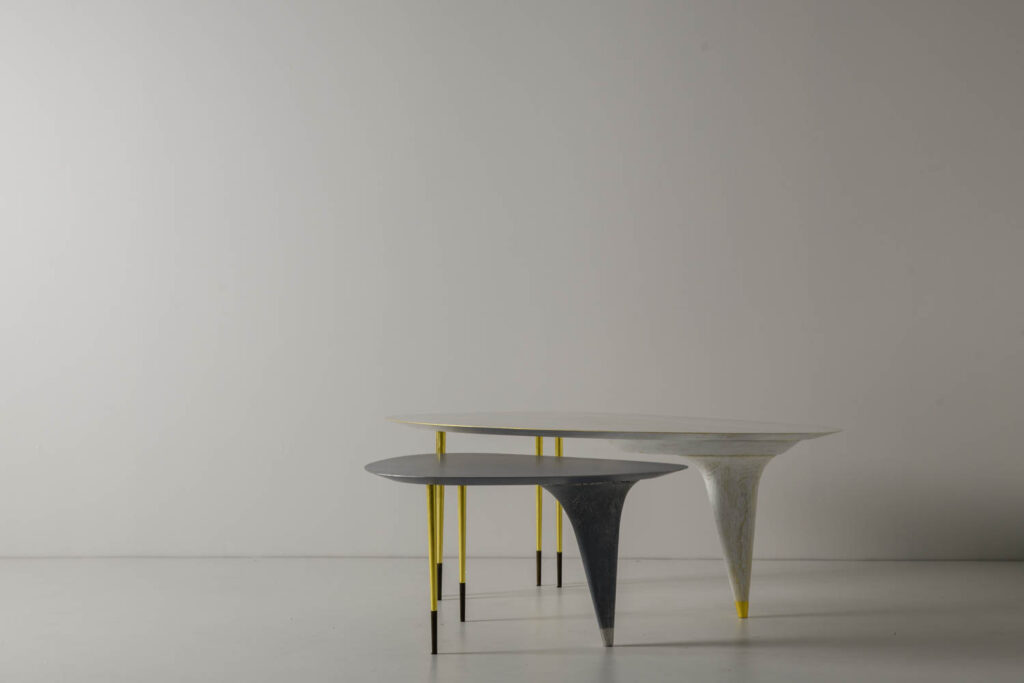 Abner Henry Teams Up With The Met for Latest Collection
"I had to call a friend and ask, 'Who's the Met?'" recalls Amish furniture maker Ernest Hershberger, founder of contemporary design brand Abner Henry, of his reaction when the institution approached him to collaborate on a licensed collection inspired by artworks in the museum. Soon put wise, the rural Ohio woodworker and his son LaVern Hershberger looked to the museum's furniture for inspiration before taking a less overtly referential tack, homing in on impressionist paintings. Now, the disparate worlds of an Amish community, an iconic art museum, and collectible design converge with the Abner Henry x The Met collection, all made by Amish craftspeople.
The seven pieces—that digit chosen to represent a perfect biblical number—range from the Verland cocktail table, its golden brass interior evoking Vincent van Gogh's Sunflowers, to Severine, a console whose end grain blocks reference the pointillism of a Georges Seurat canvas. Inspired by the gauzy white dress in Gustav Klimt's Serena Pulitzer Lederer, the Serena bar cabinet (which comes with a handblown glass decanter), features a flared bentwood silhouette and sand-blasted glass doors that segue from a rippled pattern at the bottom to clear at the top (an analogy to gaining wisdom as life goes on). The Pirouette console table's wavy wood layers mimic the ballerina tutus in The Dance Class by Edgar Degas and takes 80 hours just for assembly. The Duet nesting tables are representative of family, the top and stately larger leg the mother and father surveying the two littler gold legs, the children, inspired by the pose and tender bond between a mother and son in an 1874 Edouard Manet painting. Woodworkers blew 24 karat gold dust into the grain of the walnut table tops then sealed it in with an unobtrusive glaze.
The standout, however, is Ventana, a mahogany standing mirror sparked by the story of Velázquez's portrait of the enslaved Juan de Pareja, who later become a successful painter on his own right as a free man. Here, the mirror is not glass, but 300 pounds of brass polished to a glossy finish so fine even the softest cloth could scratch the surface. "It represents self-reflection, peering into your heart to see if you are proud of what looks back at you," Hershberger says. "There is nowhere to hide, no silo to crawl into and disappear." For him the collection as a whole is deeply tied to spiritual teachings. "One day I was walking through the shop, frustrated, wondering why it wasn't coming together," he says. "I had to go to the scripture and biblical principles to find a way through and get them to come to life."
A Closer Look at the Abner Henry x The Met Collection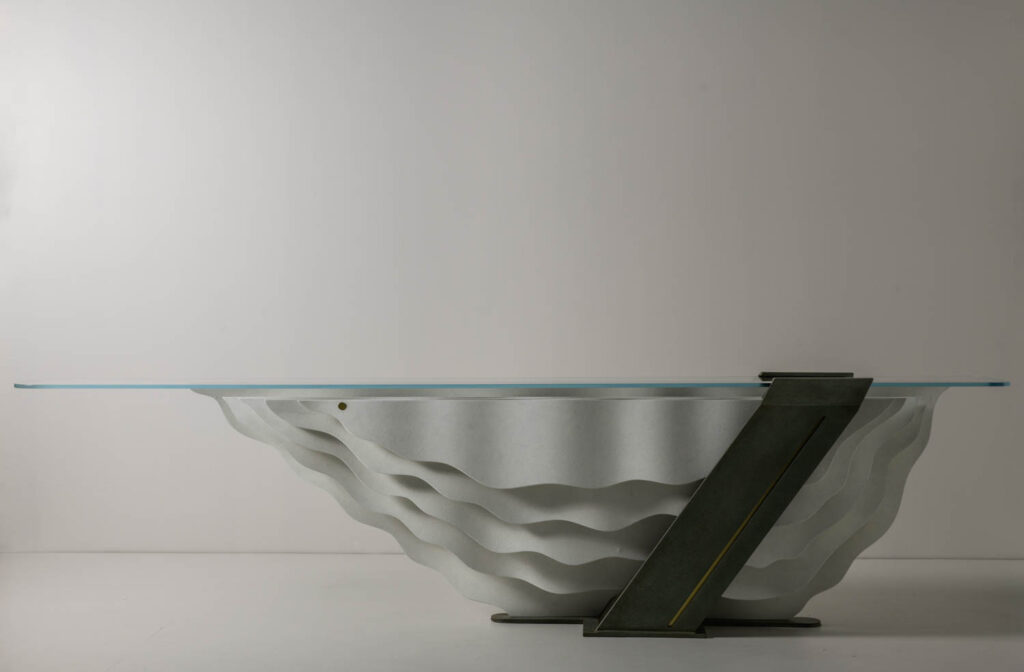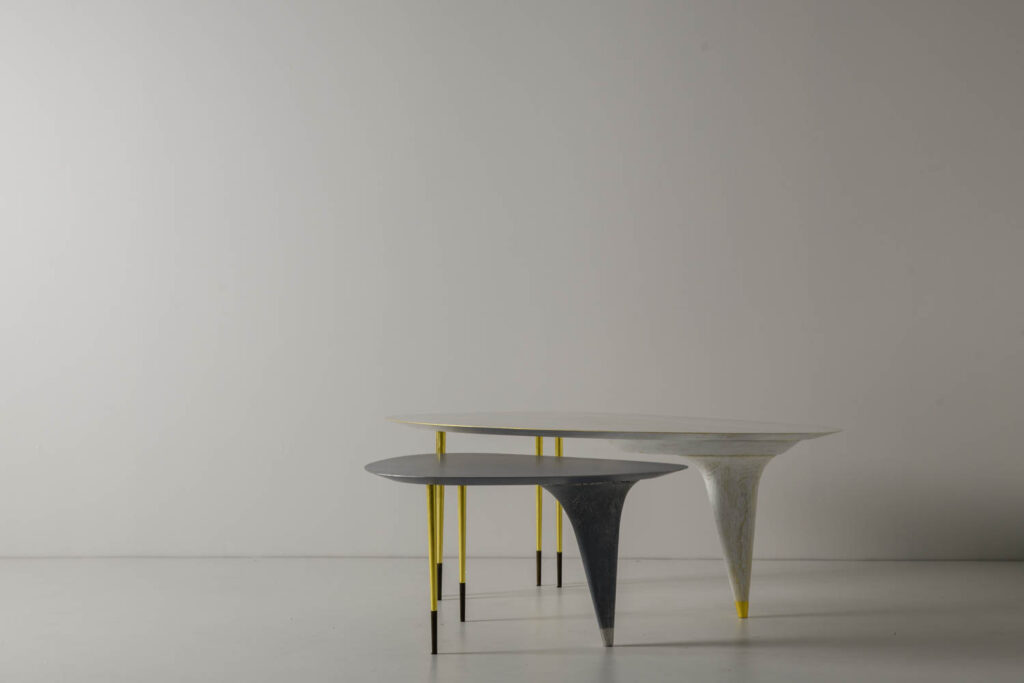 The Artwork That Inspired the Collection