Mad for Plaid
Nattiest fabric ever? Check!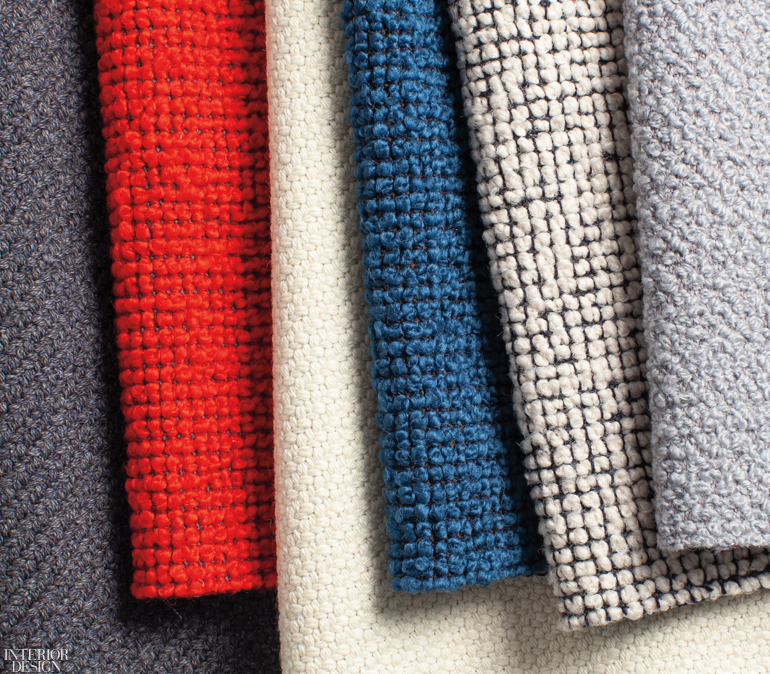 1. Sina Pearson's Wool Weave, Wool Structure, and Wool Bouclé in wool-nylon and Wool Multi in wool-nylon-polyester, all fabrics by Momentum Textiles and Wallcovering.
2. Bonnie Saland's Belgian Cheater Cloth Check oyster-linen fabric in Iron by Philomela.
3. Lagom Heritage Plaid nonwoven artisanal fibrous wallpaper with water-based VOC-free ink in blue by Graham & Brown.
4. Hamada viscose-linen blend fabric in fuchsia/marine by Harlequin through Style Library.
5. Surplus polyester and upcycled-cotton textile in Foliage, Plunge, Gravel, Festive, and Oat by Burch.
6. Wanderer leather in European aniline-dyed cowhide by Edelman Leather.
7. Marcel Wanders's Ebony wall covering in aluminum by Pure + FreeForm.
8. Sebastian Herkner's Ceri porcelain tile in rust by Ann Sacks.