Morris & Co. Celebrates 160 Years of Romantic Fabric and Wallpaper
Hey modern romantics, fancy a bit of nostalgia? You're in luck. It's the 160th anniversary of Morris & Co., the English textile house founded by the Arts & Crafts movement's leading light, William Morris. To celebrate, head of design Rebecca Craig selected archival offerings from the company's cache of 42 fabrics and 67 wallpapers.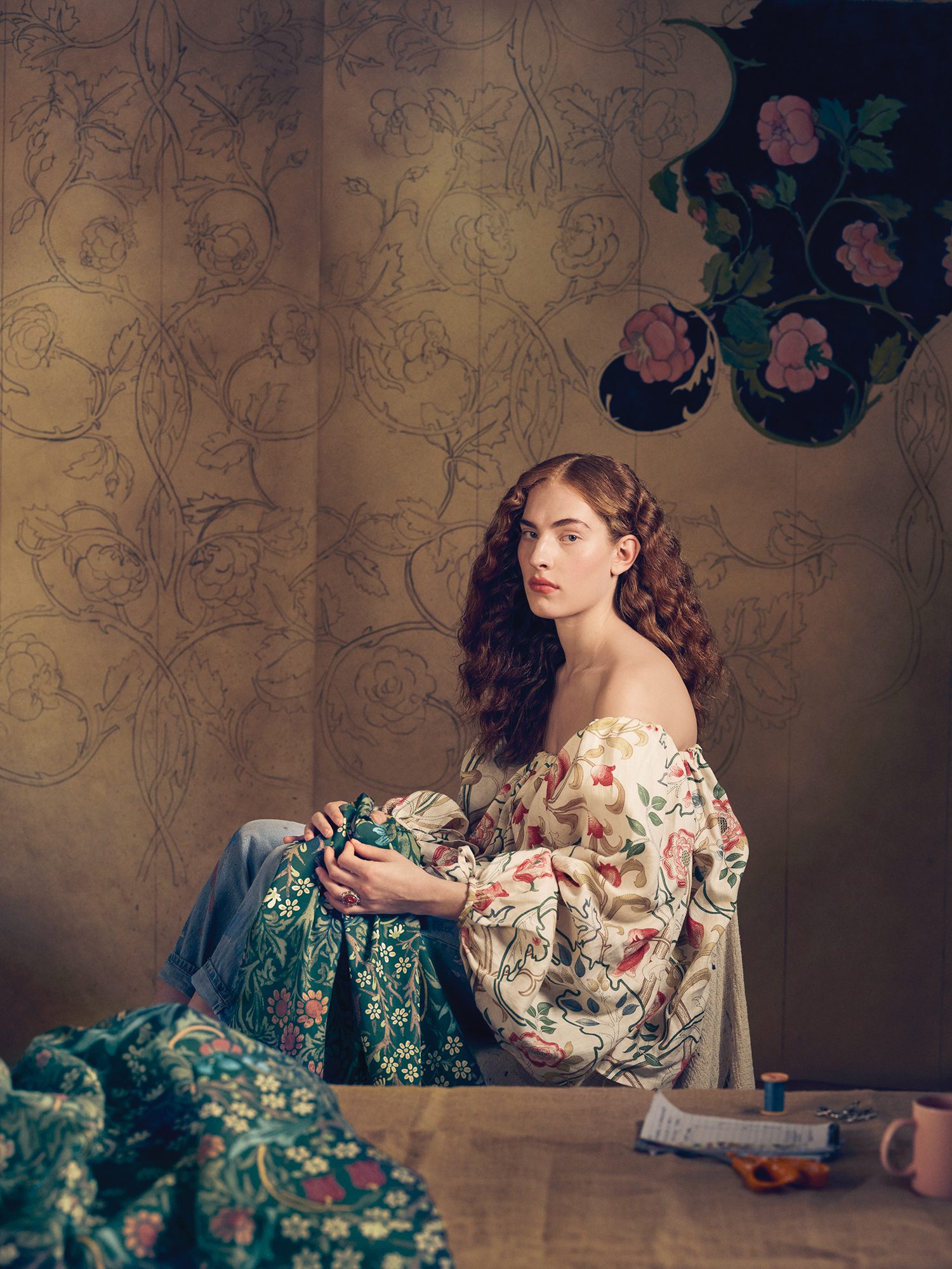 Take Strawberry Thief from 1883, available as a cotton fabric or a gravure-printed wallpaper, its protagonist a cheeky bird pecking away at ripe fruit. There's also Mary Isobel, a print of tulips and acanthus leaves on linen adapted from J.H. Dearle's embroidery design. Most enticing, the label introduces a brand-new digitally printed wallpaper, Owl & Willow. Influenced by Morris's woodland panels that accompany his 1890 Holy Grail tapestries of the legend of King Arthur, stylized flora and fauna fills the ground.