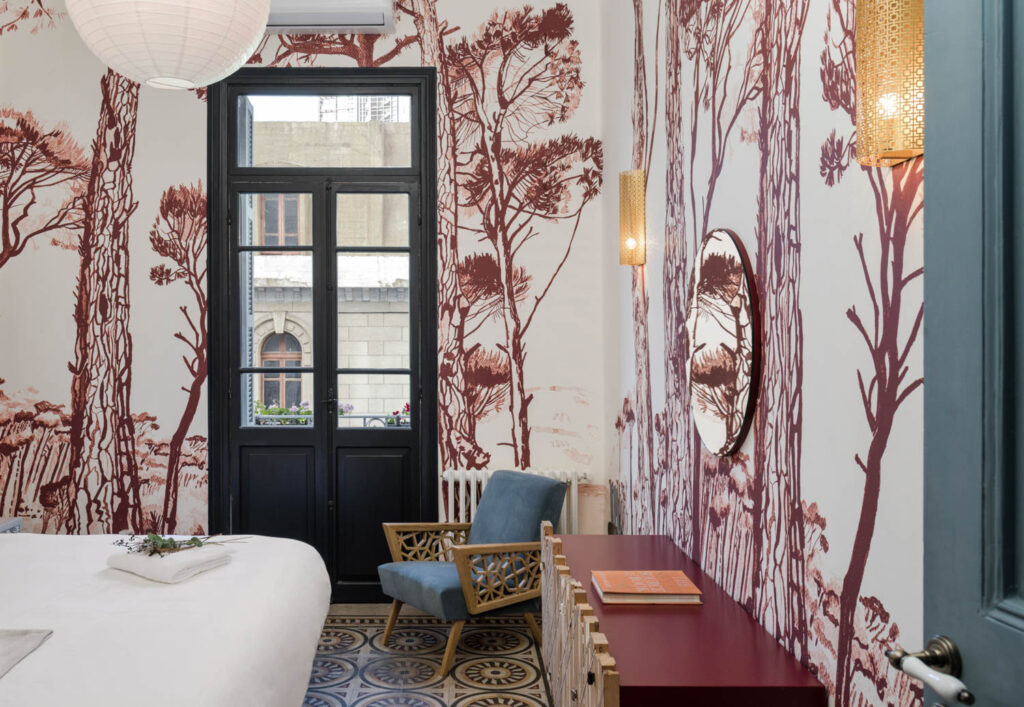 In Beirut, the Beit Tamanna Guesthouse Brings Dreams to Life
In Beirut's iconic Gemmayzeh Street, housed within a traditional Lebanese heritage home, Beit Tamanna invites guests to experience breathtaking contemporary design—for a good cause—in the heart of Lebanon's capital. Tamanna, an NGO that grants wishes of critically ill children, previously had rented space in their offices to raise funds, rather than rely on donations. However, recent events in Lebanon threatened to end their work, prompting a radical solution.
"[We] have witnessed one unprecedented crisis after another," Diala El Fil, founder of Tamanna and Beit Tamanna, tells Interior Design. "Tamanna's funds vanished. Coronavirus came, and then the explosion on August 4 [2020]. We needed to ensure viability of the organization to fulfill wishes. This is where the idea came from. It was very hard work, but the final result is really full of love. It's magical how it all works together."
A Design Project With a Mission to Help Critically Ill Children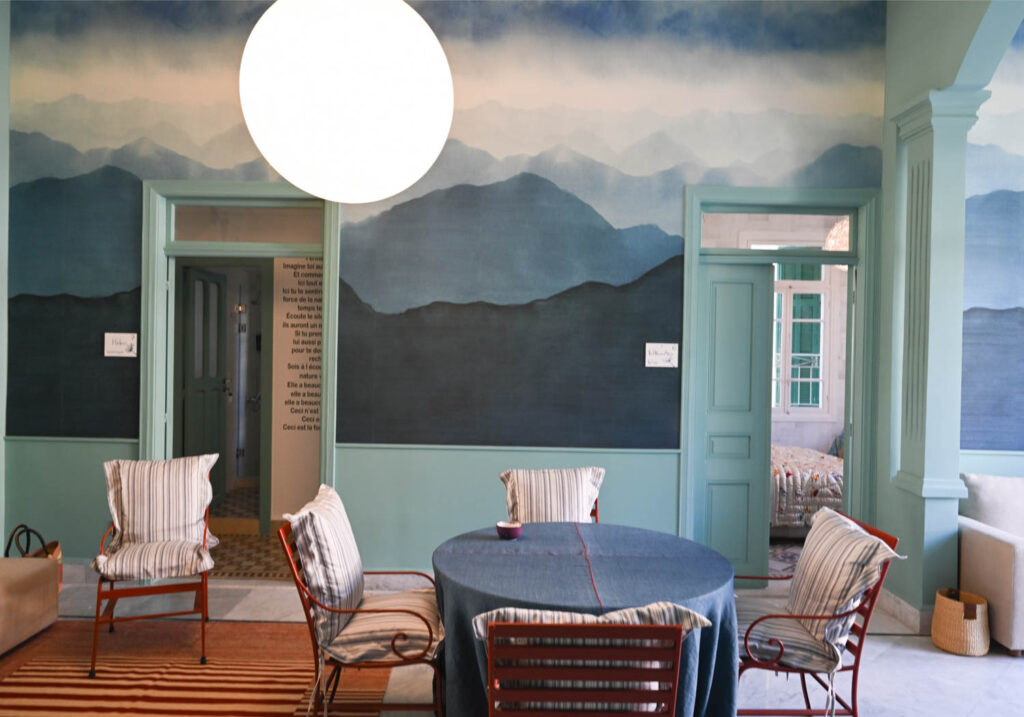 Over a dozen designers and architects lent their talents to the project, creating eight guest rooms, as well as common spaces. Inspired by childlike fantasy, every room has been brought to life by the generous contributions of over 50 donors, suppliers and producers who provided funds, furniture, and materials free of charge.
Nature Inspires the Aesthetic Throughout Beit Tamanna
Gregory Gatserelia's 'Meshwar' suite—meaning journey in Arabic—is a particular standout, decorated with bespoke furnishings created using items saved from Gatserelia's damaged gallery following the 2020 Beirut Port explosion. "I selected elements that expressed the mood from a painful episode to create something pleasant and beautiful that symbolizes the resilience of the people of Beirut," he explains.
Nada Debs's 'Urban Forest' features a balcony overlooking Gemmayzeh, blurring the line between her escapist fantasy of nature and the history of Lebanese artisanship. "I wanted to incorporate different craft techniques in this room," says Debs. "You see some mother-of-pearl on the headboard; you see some hand-carving for the bedside tables. The wall cabinet is actually made of the broken pieces of [our studio's] window frames. That's a very precious piece, because it's holds the memory of the blast, but also how we can move forward."
Bokja's 'The Hills are Alive' bedroom contrasts colorful flowers and landscapes with stark white, evoking a blank canvass on which beautiful ideas can grow. "Being part of this beautiful initiative to fulfill the wishes of Tamanna's children across Lebanon is a pleasure," says Bokja cofounder Huda Baroudi. "Working within an authentic Lebanese heritage house, blending modern and traditional design, allows for a celebration of Lebanon's rich cultural heritage and vibrant design scene, all while making a positive impact on the community."
Other contributors include Maria Ousseimi, Georges Mohasseb, Rola Vincent, Rania Cortbawi, Marc Dibeh, Samer Al Ameen, Hania Rayess, Maya Barbir, Antoine Asmar and Elie Abs.
All the money raised by Beit Tamanna goes directly towards ensuring that more children see their dreams come true. Learn more about Beit Tamanna here.
Experience the Whimsical Designs in the Beit Tamanna Guesthouse