Chinese National by EDG Interior Architecture + Design: 2020 Best of Year Winner for Hotel Dining
The developer behind the Swisshôtel Jakarta consulted EDG's Singapore arm after concluding that the property lacked multiple restaurants, not to mention a dedicated breakfast area. Up for the challenge were partner and managing director Michael Goodman—a former executive chef—and creative director Piya Thamchariyawat, who responded with a sprawling culinary destination for the hotel, one that serves as a single breakfast space by day and four distinct eateries at night.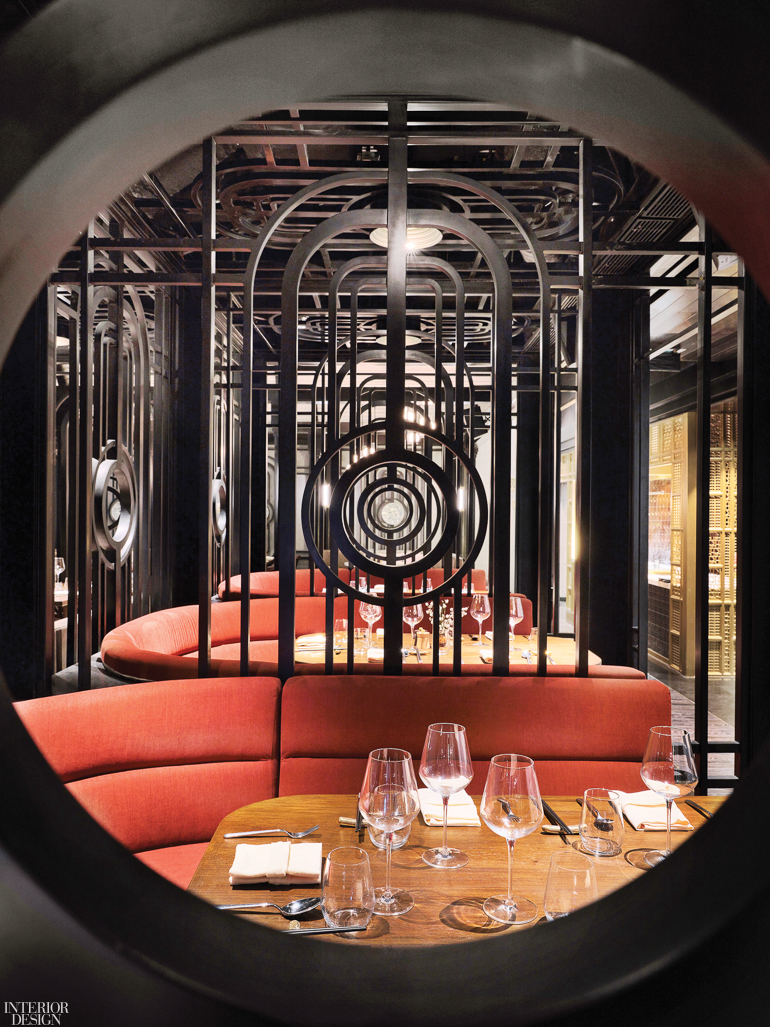 For Letterpress, the tea lounge and bar, Chinoiserie panels and a metal rail inspired by printing blocks craft a vintage vibe. Meanwhile, at the adjoining dumpling/noodle shop Iron and Needle, stained glass nods to the urban landscape of Hong Kong, while marble tabletops and painted wood paneling evoke traditional teahouses. The firm then employed a fiery palette of copper and gunmetal to complement Black Powder Red's spicy Szechuan menu. Finally, there's the project's pièce de résistance, a central carving table at Paperduck, a Cantonese hit.
Project Team: Michael Goodman; Piya Thamchariyawat.
> See the full list of winners and honorees from Best of Year 2020