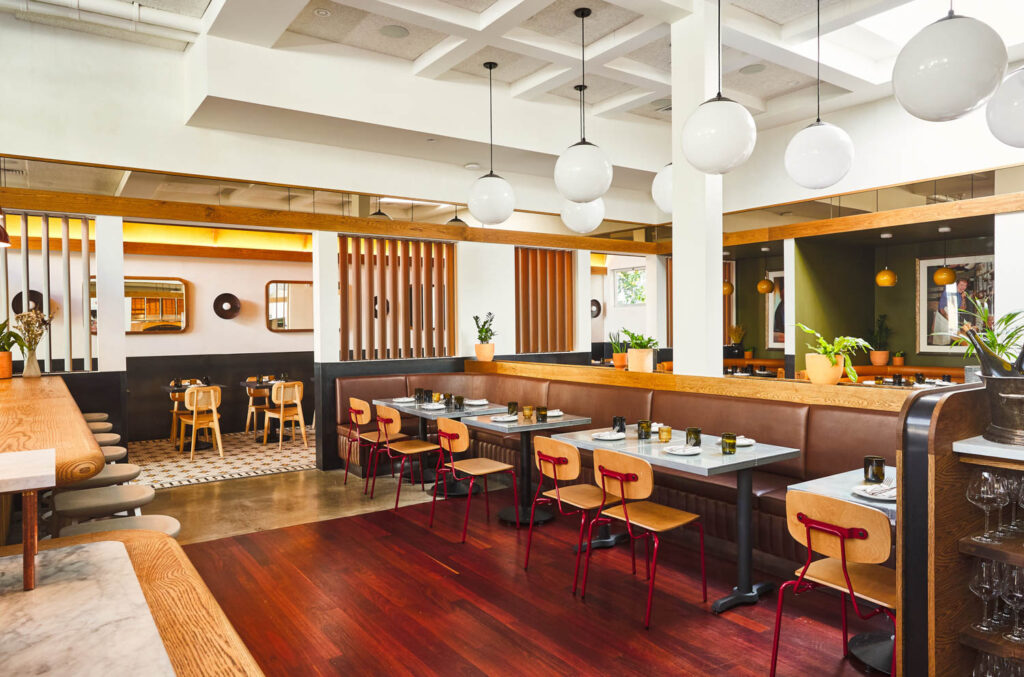 A San Francisco Landmark Returns to its Roots Through a Thoughtful Renovation
In 1998, Craig and Annie Stoll opened a little California-Italian fusion restaurant east of Mission Dolores Park. Delfina became a defining destination spot as that neighborhood boomed and boomed, eventually spawning a sextet of other restaurants around the city. Then the pandemic came, and Delfina shut its doors.
Last October, it finally returned. Roy Hospitality and Fucinaro Architecture oversaw a thorough renovation, including a merging with Delfina Pizzeria next door. In fact, says Roy founder and principal designer Hannah Collins, "the space was three facades and three buildings that had evolved over time, so we had to make sure, in combining all three spaces, we didn't lose the soul."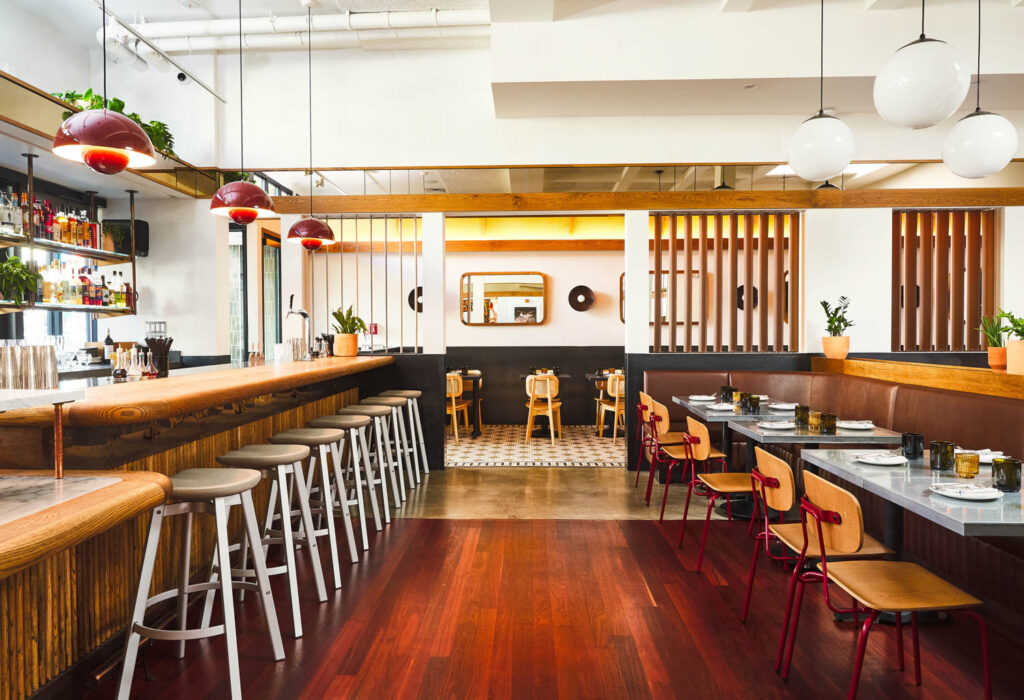 And they didn't. "Flirtation with different eras and elements of Italian design and architecture, including layering of old and new in both space and materials, inspired the design," adds Sarah Fucinaro, architect and founder of her firm.
Delfina's past is unmissable in the patina of the original zinc tables and warm wood flooring. The team added Zia Tile glazed bricks to the façade, along with new storefront windows with custom 3form louvres and doors to let in more light; the new private dining room settles under an arched barrel vault as warm as the Italian sun itself. Emeco Su stools in eco concrete and anodized aluminum pull up to the eye-catching bar with its rows of amari; its c.1972 espresso machine is given pride of place on a slab of Carrara. Décor mixes mid-century elegance with a distinctively Bay Area cheekiness: In 2008, James Beard named Craig best chef in the Pacific region; over a booth in the new digs, the Stolls installed a portrait of him gussied up with sleeves of arm tattoos.
"We were hoping to create a space that felt ultimately really connected to Craig and Annie," Collins says. "They opened Delfina originally when the neighborhood was totally different than it is now, and we were hoping to capture their story and the history of the space, and have it reflect a modern Italian sensibility." It's all there, written on the walls, and captured in a single bite of the spaghetti pomodoro that first brought them fame, finally on offer once more.