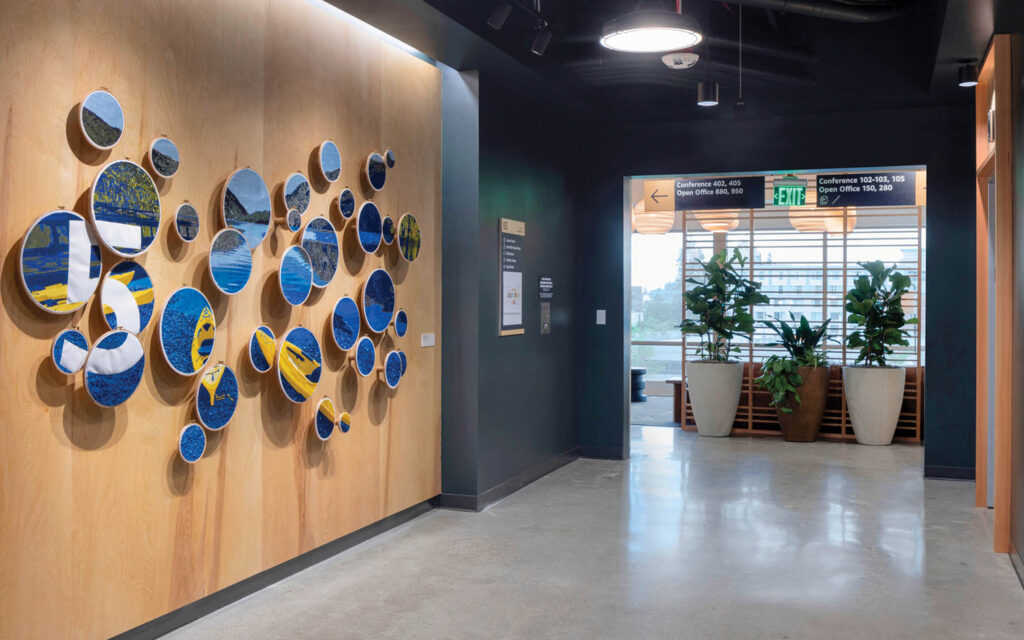 4 Creative Design Projects by 2023 Top 100 Giants
Interior Design's 2023 Top 100 Giants demonstrate the continued growth of the A&D industry despite a tumultuous few years. The pandemic's far-reaching effects are shaping clients' requests across segments, from hospitality going all in as the world returns to travel, to workplaces crafting creative spaces to lure remote workers back. These Giants are doing big business, and doing it in style. See the work of four trendsetting firms featured on the 2023 Top 100 Giants report.
The 2023 Top 100 Giants Showcase Their Skills in These Innovative Designs
A Sugary-Sweet Donut Shop Design by Roar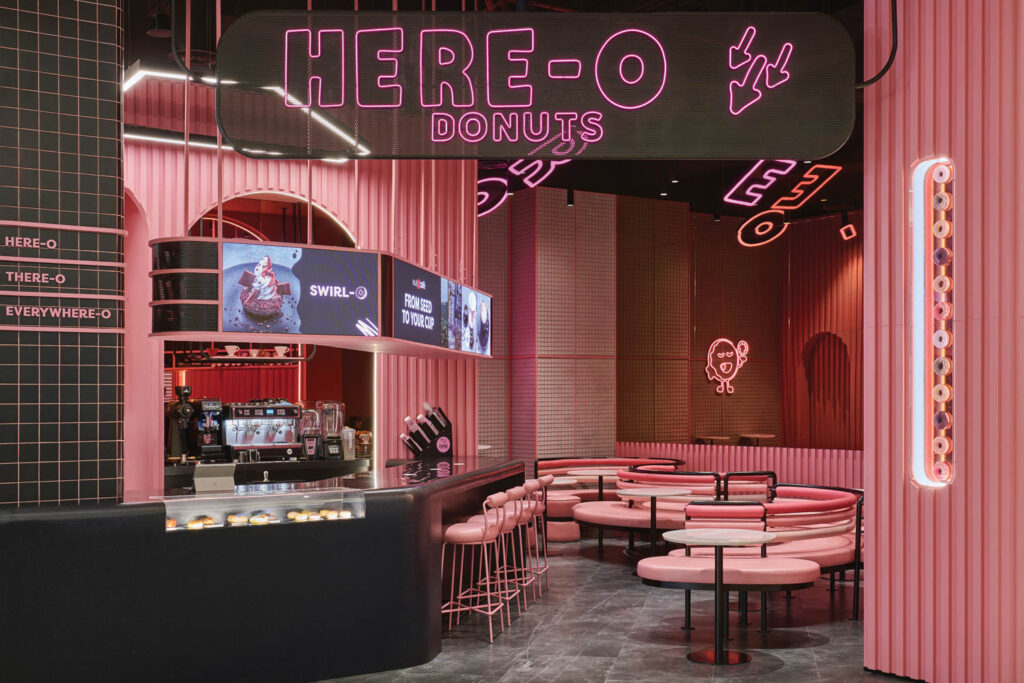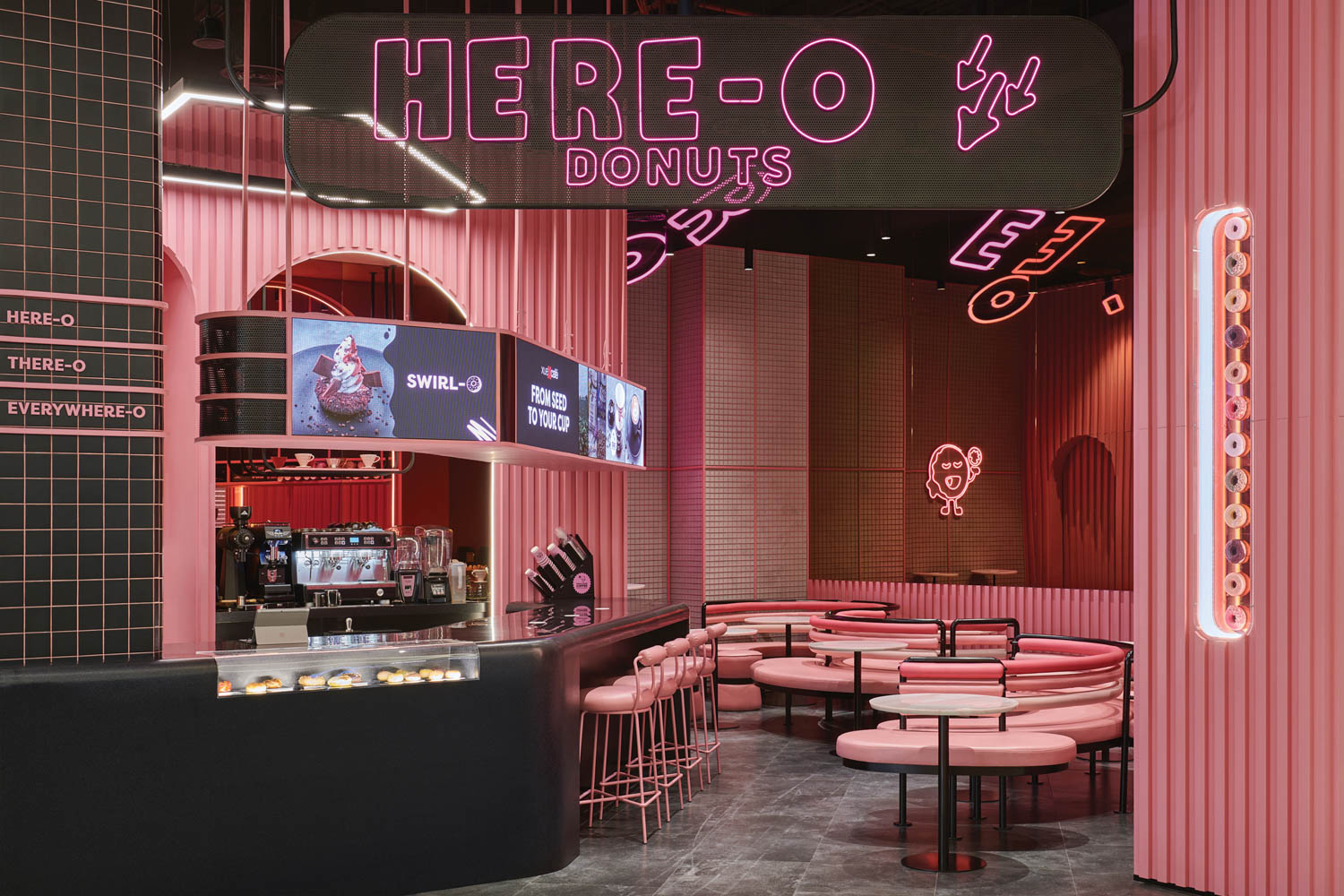 For a spunky donut brand, Roar crafted a perfectly pink restaurant. Neon lighting spells out the shop's name and varying rosy shades showcase the brand's fun-loving spirit. Hero-O's first donut truck in Dubai gets a reference via the metal-mesh grids on the wall. Read more about this sweet shop here.
Tinder's L.A. Office Gets All the Love from Rapt Studio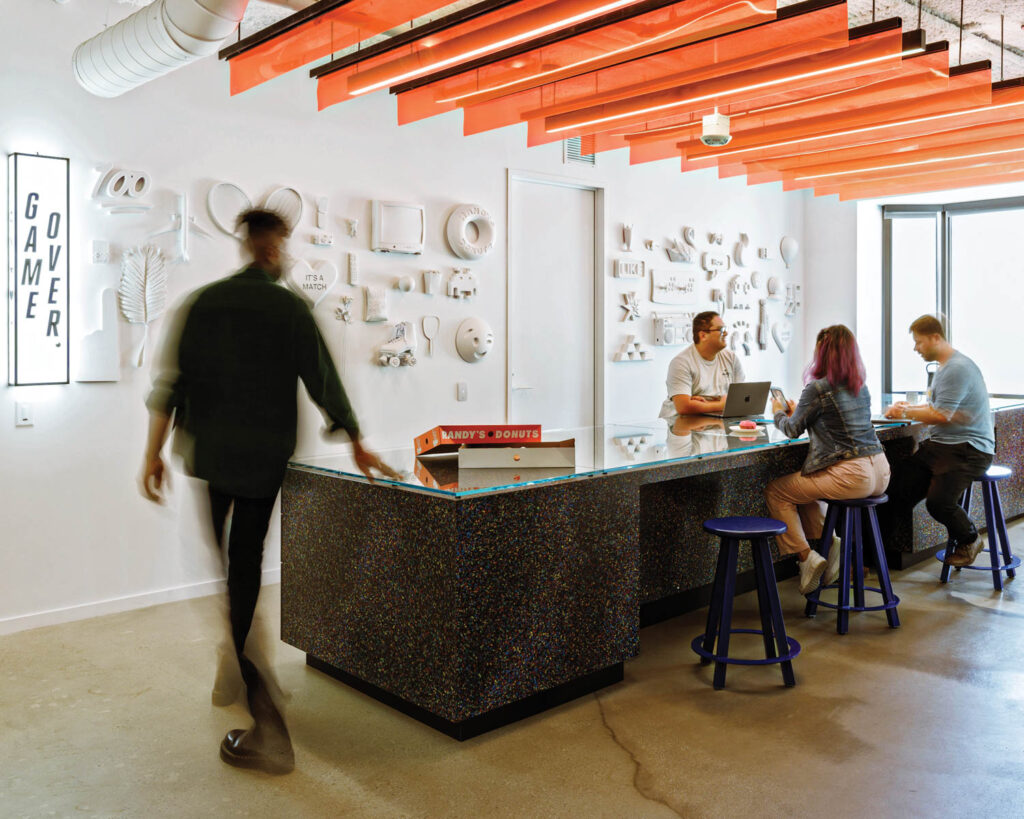 Tinder gets an expanded L.A. headquarters with interiors by Rapt Studio for its 10th anniversary. With 77,000 square feet across seven floors, the new HQ fosters connection among employees through activity-based zones. From an arcade-inspired IT help desk to a library-esque quiet space, it's easy to shift locations based on workers' needs. Read more about the colorful workplace here.
---
The Top 100 Giants of 2023

See the full report and explore more industry insights.
---
NBBJ Spotlights Local Art in This Tech Office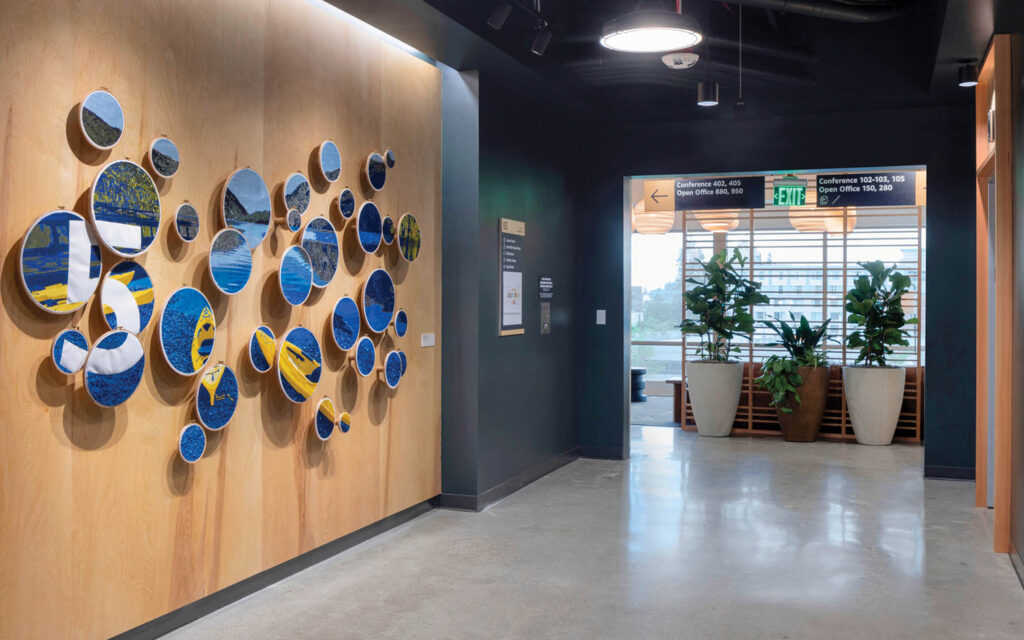 In collaboration with a roster of female and BIPOC artists, many local to the region, NBBJ introduced a unique wayfinding element to the offices of an online marketplace. Artists created nature-themed installations in a variety of mediums, from pottery to mosaics. The NBBJ-designed environmental graphic program of the new five-story workplace brings a gallery-like feel to the space. Read more about this art-filled office here.
A Hybrid Headquarters for a Cloud Computing Company by CRTKL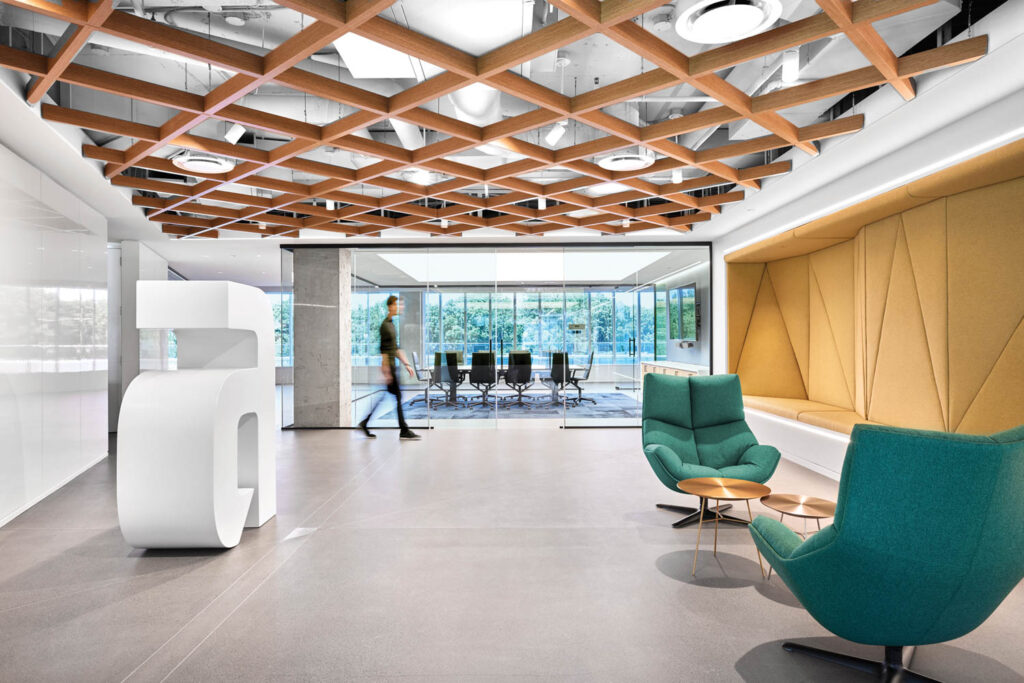 A bright and inviting space was on the roster for a cloud computing's post-pandemic designed offices. To fine-tune the facility for hybrid workers, designers crafted a welcoming space filled with light and centered around wellness. With an outdoor space complete with café, employees have a myriad of options for workspaces within the building. Read more about this airy office here.