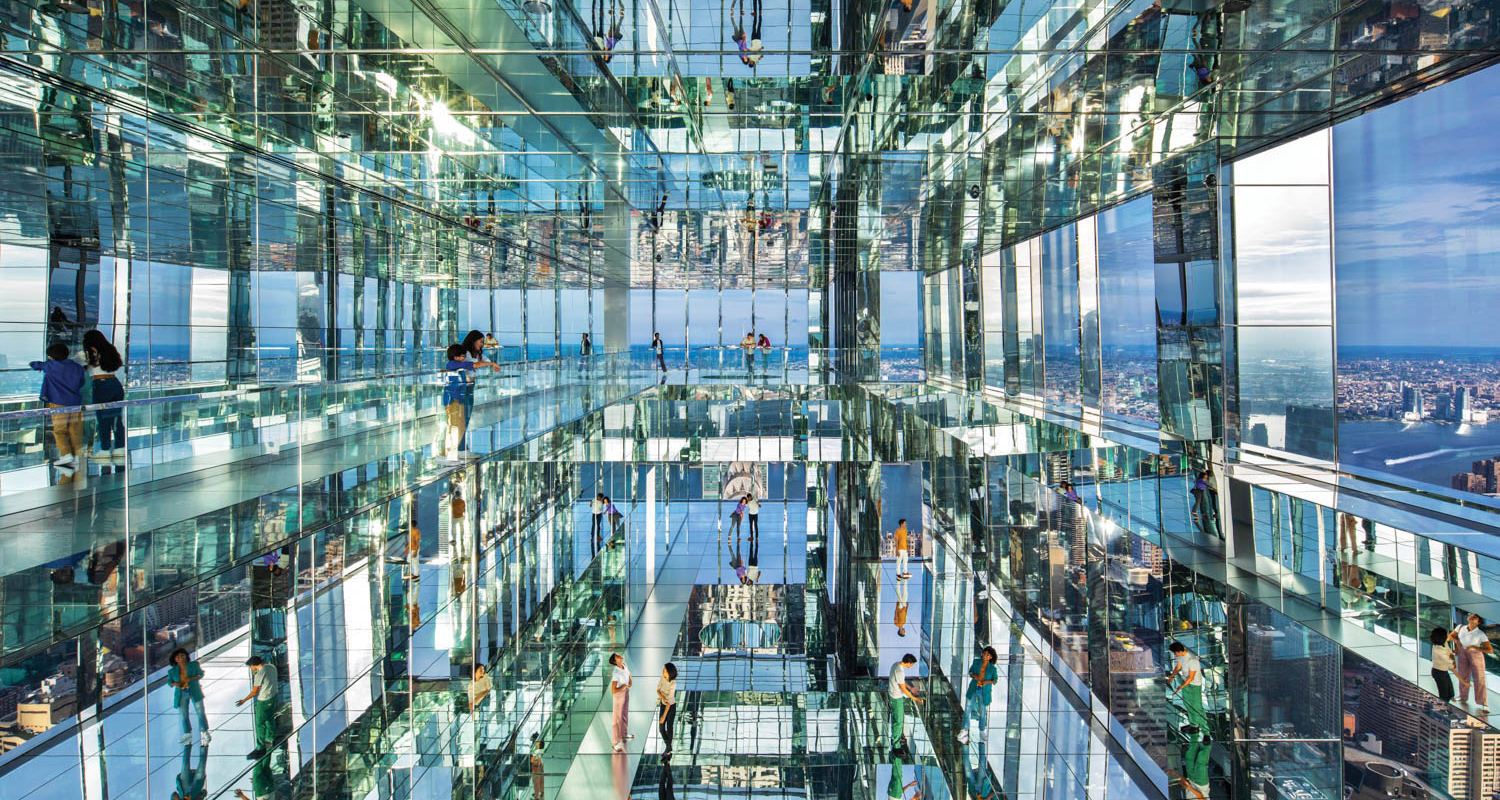 10 Must-See Best of Year Award-Winning Projects
Summer haze begone! Don't miss a chance to submit to Interior Design's Best of Year Awards—the design industry's premiere design awards program honoring work by designers, architects, and manufacturers around the globe. Be sure to submit your top products and projects by September 20, 2023, or sooner. As for student submissions, those are on the house.
In need of some inspiration? We've rounded up 10 Best of Year award-winning projects that continue to wow, from a retro burger bar designed to appeal to digital natives to an ethereal hotel with a sustainable mission. But don't take our word for it, designers and manufacturers assert that taking home a Best of Year award catalyzes growth in more ways than one.
---
It's your time to shine: Submissions are now open for Interior Design's 2023 BoY Awards, recognizing standout projects, designers, architects, and manufacturers around the globe.
---
Standout Designs by Best of Year Award Winners
Best of Year Awards winner for Early Education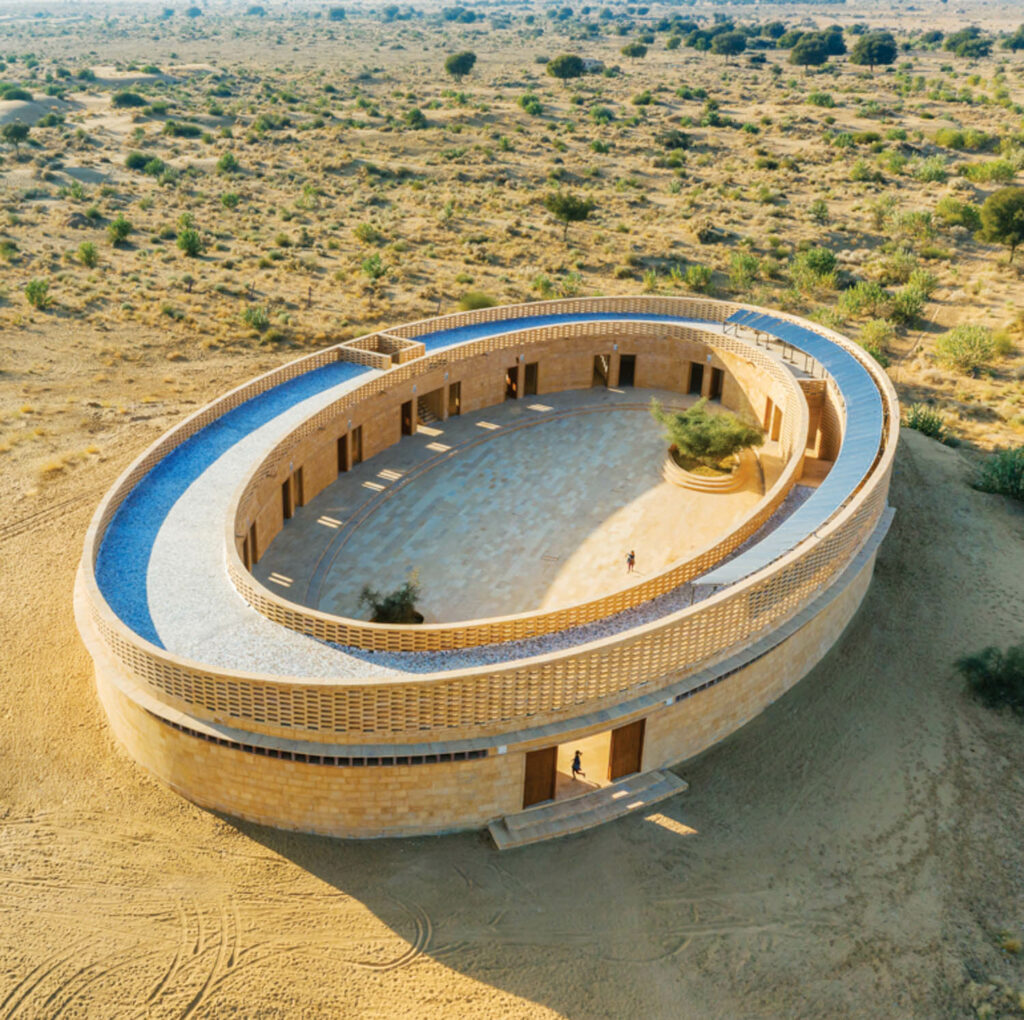 This school for girls in Jaisalmer, a city in the northern Indian state of Rajasthan—a region where female infanticide and child marriage are shockingly common—makes a strong statement merely by its existence. Yet the building, developed by the American nonprofit organization Citta (Sanskrit for consciousness) and designed by Diana Kellogg Architects, transcends its function. Made almost entirely of hand-carved sandstone blocks, it supports local craftsmen—including some of the girls' fathers—and proves that heritage architecture can take an elegant modern form.
Best of Year Awards winner for Counter Service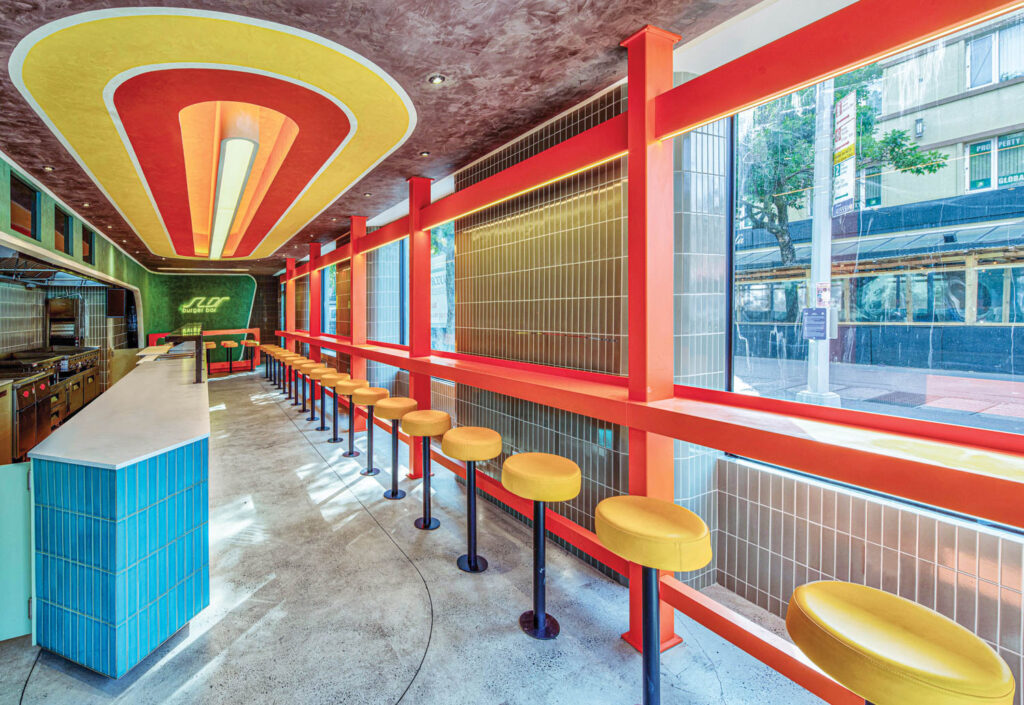 Who doesn't love '70s vibes and bite-size burgers? SLDR, by New York studio Bluarch, entices patrons with a fresh take on the retro diner in this vibrant space designed to appeal to digital natives. Anchoring the elongated 2,000-square-foot joint is vibrant steel framing that incorporates a high-top counter and overhead lighting. Walls and the ceiling are finished with hand-applied plaster, the latter in 1970's-esque concentric shapes of bold red, orange, and yellow.
Best of Year Awards winner for Large Resort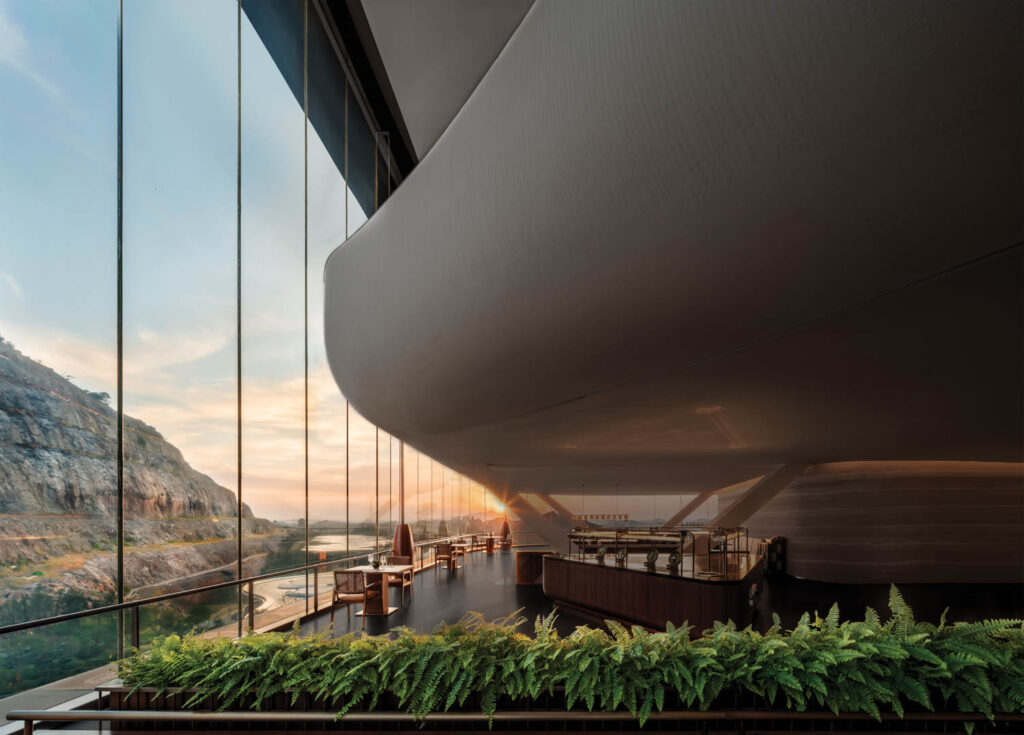 At Tangshan Mountain, once a misty paradise of vegetation and wildlife close to the eastern Chinese city of Nanjing, near Shanghai, mining for ores deep into the hillside destroyed the local ecology and resulted in a man-made chasm devoid of life. Abandoned for a century, the quarry has recently been revitalized in an unexpected way: through the creation of the Banyan Tree Nanjing Garden Expo, a luxury hotel with interiors by Cheng Chung Design.
Best of Year Awards winner for Large Tech Office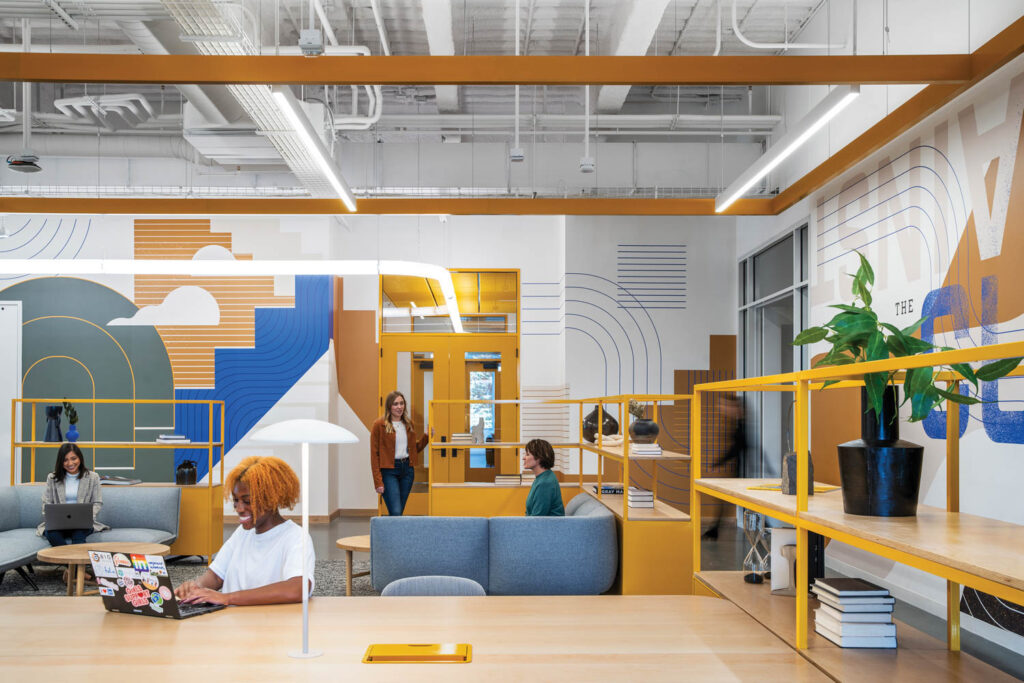 For the reboot of LinkedIn's Omaha office, Gensler employed a design with the future in mind. "Omaha actually means to go against the current, according to local indigenous tribes," says Gensler principal Janice Cavaliere, who took charge of graphics and branding while Gensler design director and principal Kelly Dubisar led the project's interiors. It's this pioneering spirit that informed the firm's strategy across the new LinkedIn Omaha workplace, a pair of adjacent LEED Gold–certified buildings that are five stories each and total 200,000 square feet.
Best of Year Awards winner for Installation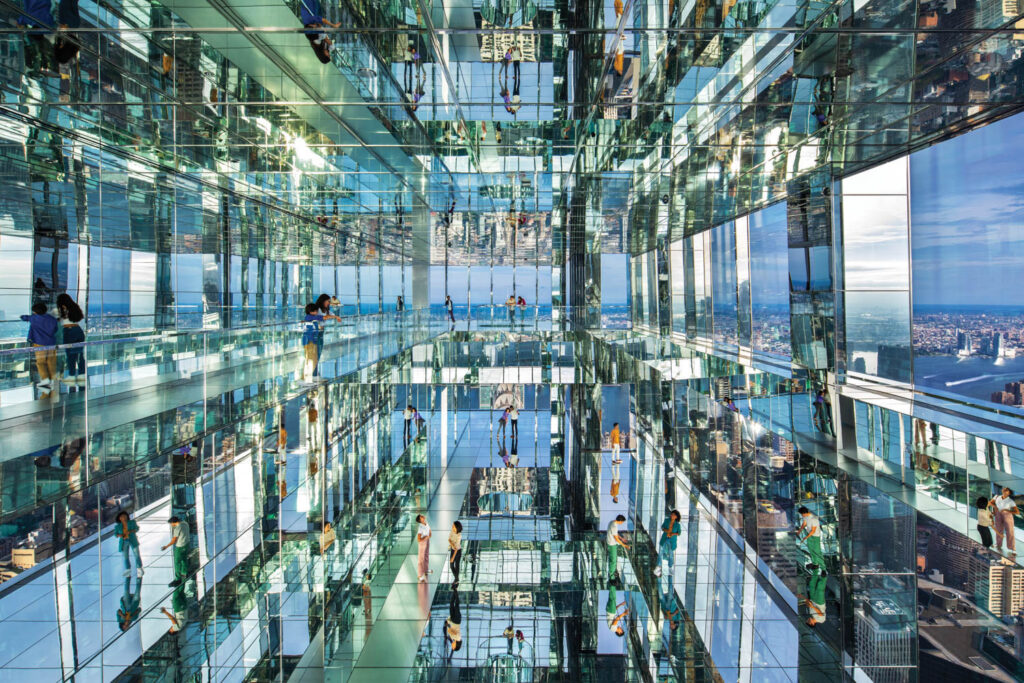 The tippy-top of Midtown's buzziest new skyscraper, Summit One Vanderbilt, is a 65,000-square-foot playground that immerses visitors in views extending 80 miles. Adding to the appeal is the three-level atrium's experiential installation by Kenzo Digital, which utilizes 30,375 square feet of mirrors to create the effect of infinite space—an illusion amplified by floating reflective orbs, an animated cumulus-scape, and Clouds, a floor piece by Yayoi Kusama.
Best of Year Awards winner for Government/Institutional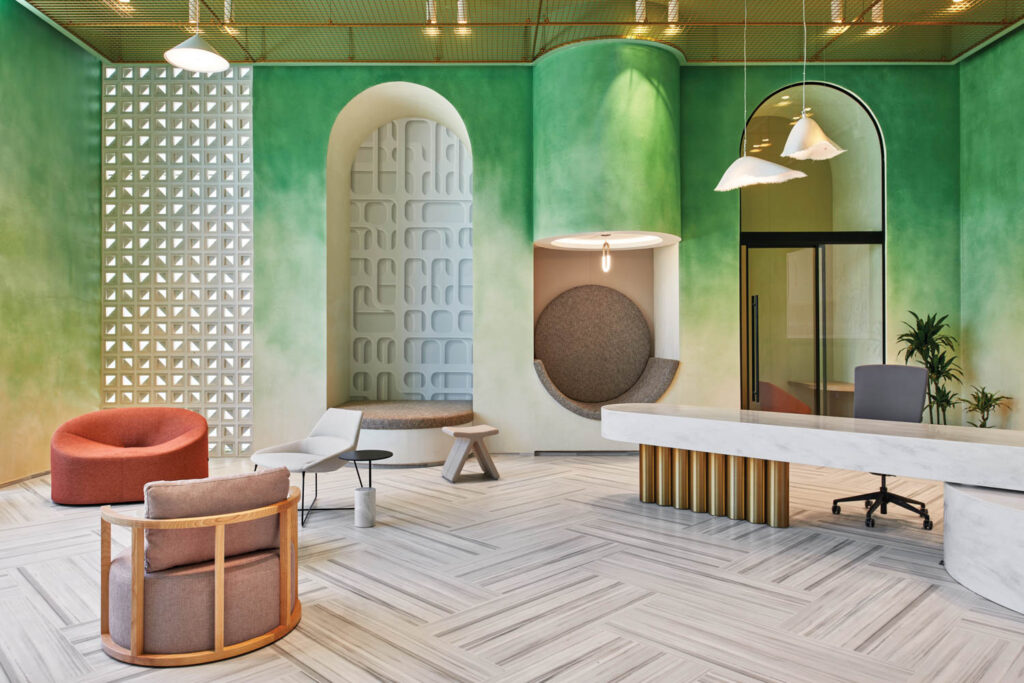 Dubai-based interiors and architecture studio Roar adds its signature flair to the Abu Dhabi office of the Supreme Council for Motherhood & Childhood—an agency that sets policy in matters concerning the welfare of women and children in the U.A.E. Taking cues from residential design, the space is undeniably stylish, colorful, comfortable, and, above all, fun. "In many ways it's a community space for moms," says founder and creative director Pallavi Dean, herself the mother of two. "It's kind of like our home."
Best of Year Awards winner for Greater World: Sustainability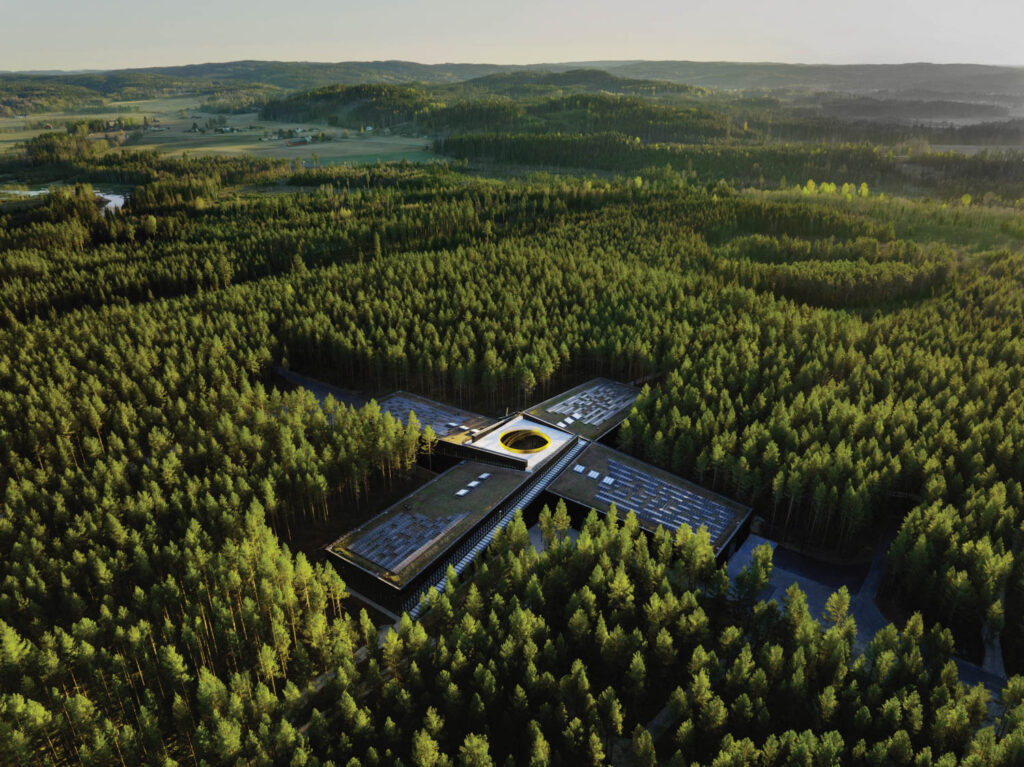 Located in a 300-acre forest near the Swedish border sits furniture manufacturer Vestre's 75,000-square-foot factory and visitor center designed by BIG and constructed of recycled steel, low-carbon concrete, and charred larch cladding. The distinctive building demonstrates what environmentally friendly fabrication looks like. Built to Passivhaus Institute standards, the Plus generates 50 percent less greenhouse gases than a conventional factory. "The project proves that production can be sustainable and profitable," partner-in-charge Bjarke Ingels says.
Best of Year Awards winner for Retail: Fashion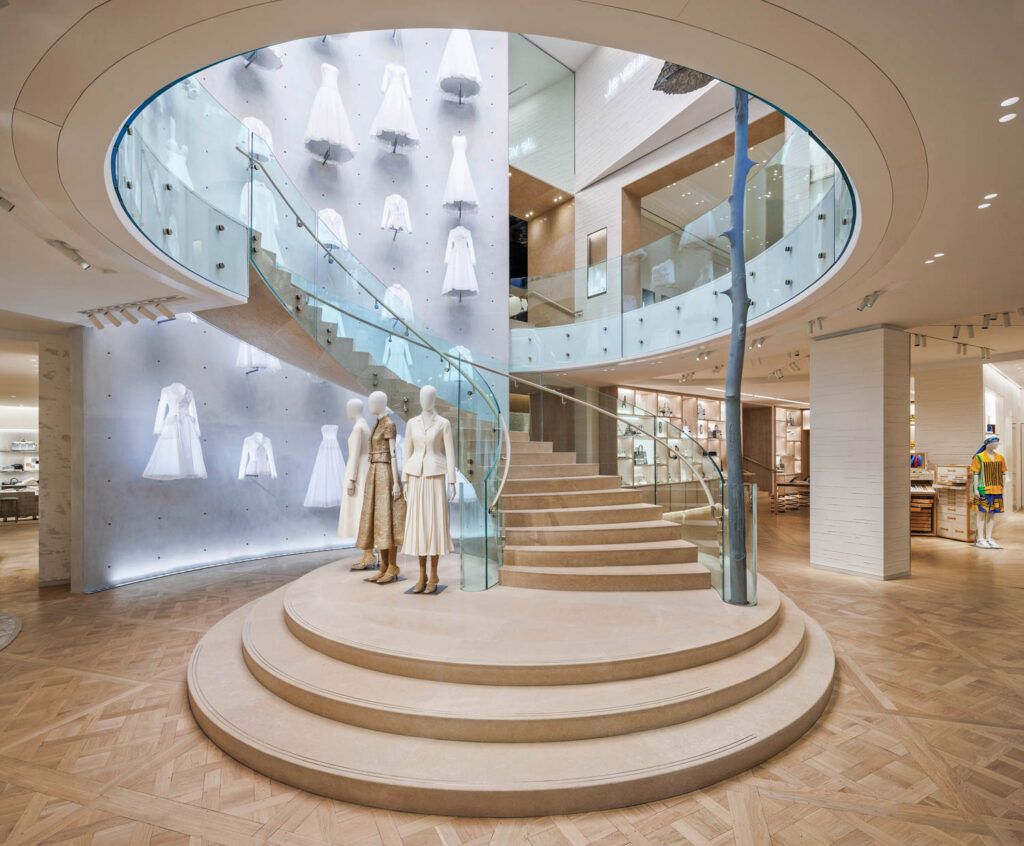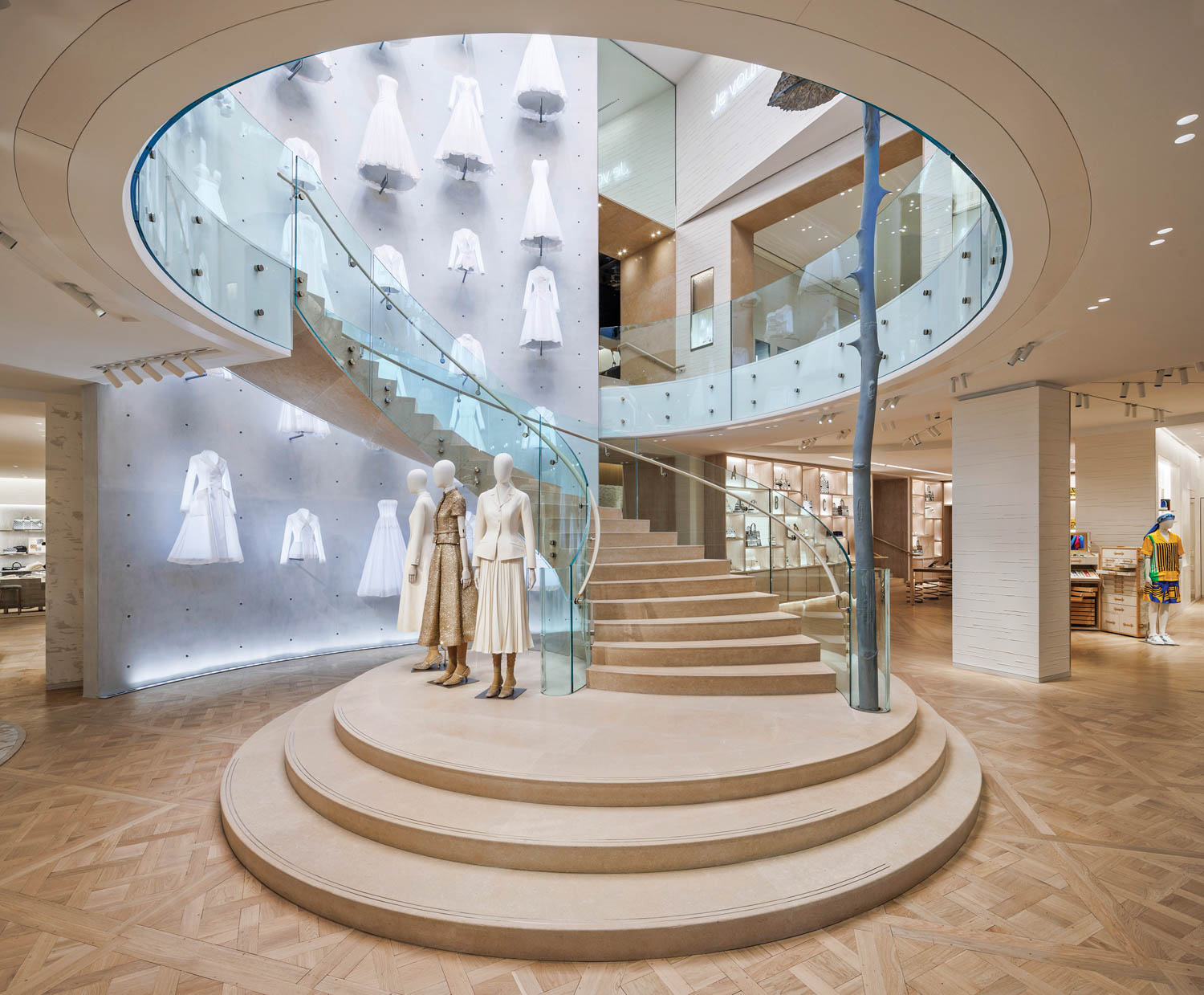 Take a look inside Dior's 50,000-square-foot, three-level Paris boutique—which includes haute couture salons, two eateries, three gardens, and a bookable private apartment—by Interior Design Hall of Fame member Peter Marino. The renovated locale offers visitors what Marino describes as a journey through the "inner essence" of the brand. "It's not one idea through­out but, rather, walk-through spaces that tell a story, that keep the customer engaged and emotionally connected with Dior from start to finish," he says.
Best of Year Awards winner for Health and Wellness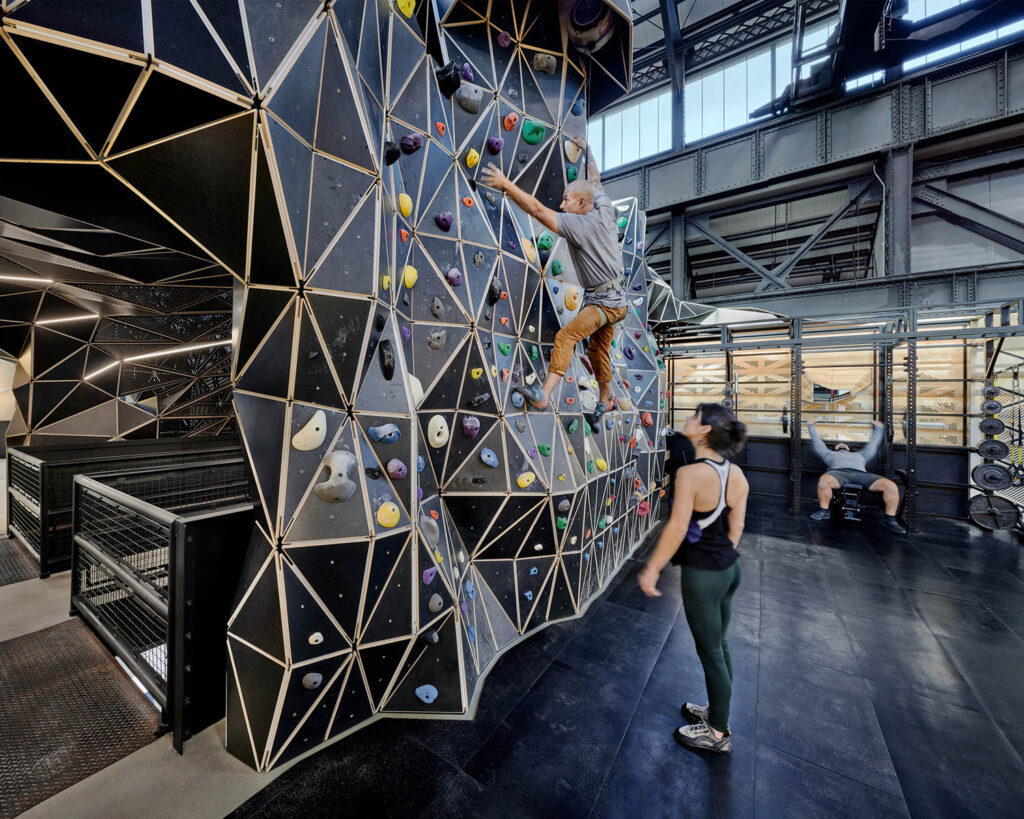 Rock climb in this 87,000-square-foot building, renovated by MN Design Professional Corporation, in the Brooklyn Navy Yard. Home to Crye's headquarters, executive director Gregg Thompson invited Wes Rozen, who first designed the brand's office in the locale in the early aughts, back to design the workplace's amenity spaces, including a fitness center. "Wes knew the building better than anyone," Thompson says. And Rozen certainly understood the difficulty of installing a gym there.
Best of Year Awards winner for Large City House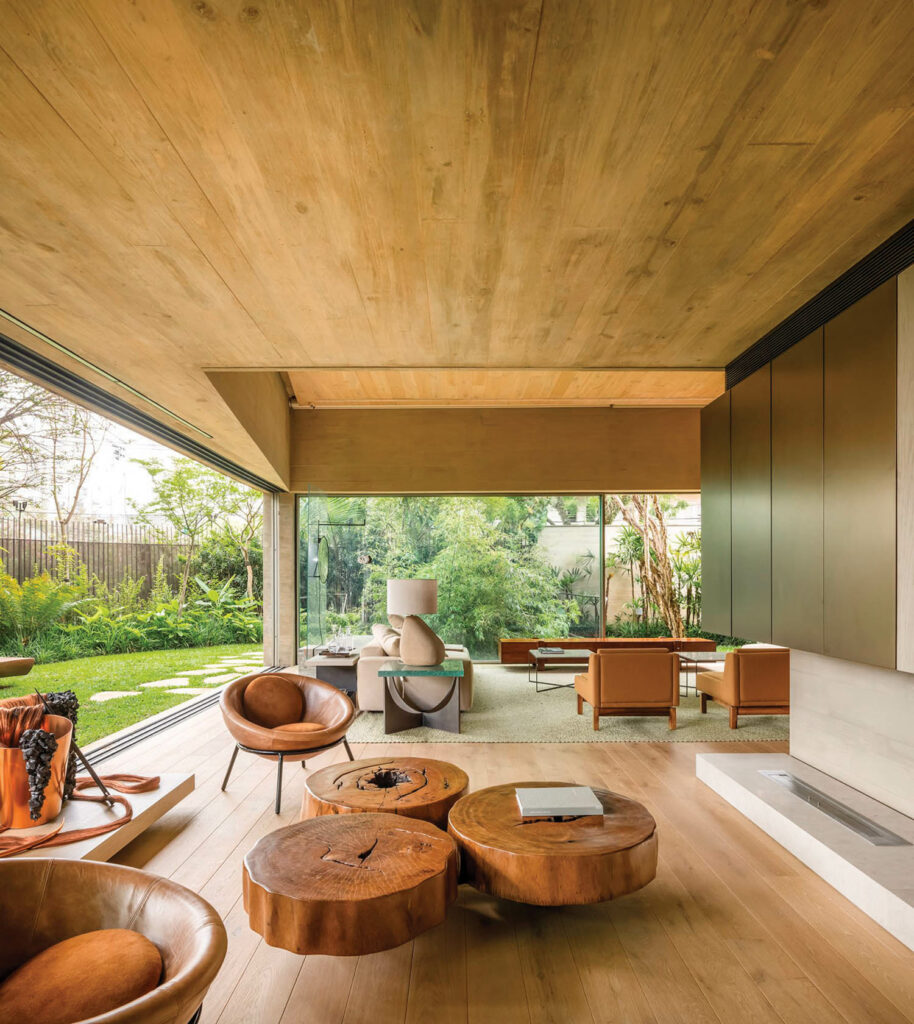 Brazilian architect and Interior Design Hall of Fame member Arthur Casas transforms a small plot of land in São Paulo into an airy indoor-outdoor oasis. Clients wanted privacy from the street but as much usable outdoor space as possible, along with several other asks including private offices and guest rooms. Casas and his team gave them everything they asked for, and more, in a modernist 7,000-square-foot house tucked into lush greenery.