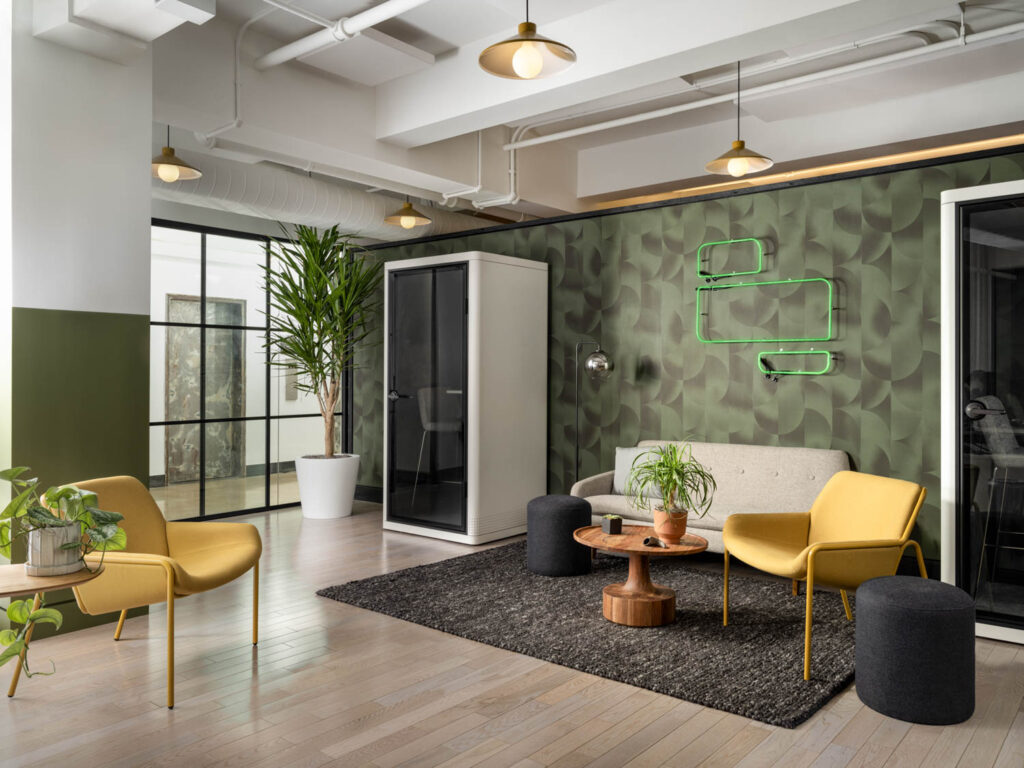 Color and Character Enliven Offices for a Growing Tech Brand
For a young, fast-growing technology company, creating a meaningful space for employees to work and connect was key to the next phase of their business. Studio Anand Sheth brought a considerate, thoughtful approach to Retool's offices, first designing their San Francisco headquarters, followed by a satellite office across the country in New York.
To get a sense of the brand's needs for the initial project, founder Anand Sheth converted the client's wishes and his own vision into a collage that he calls "Future Memory." The collage visually represents the building's structure and interprets the client's goal of community with cut-out photographs Sheth found tucked away in a thrifted envelope. Retool's rapid growth during the pandemic led to a large remote workforce, so the aim of an in-person space centered on providing a new sense of connection for employees.
How the Design of Retool San Francisco Came to Life
As a San Francisco-based design studio, Sheth is surrounded by the tech giants of Silicon Valley. Well before the pandemic, the technology groundbreakers were also making waves in office design, creating more playful, amenities-rich spaces. "Tech really changed the tone of [workplace design], bringing in inspiration from college and hospitality environments to change the corporate environment," says Sheth.
Taking this into consideration, Sheth incorporated some surprising elements into Retool's San Francisco headquarters. Cloaked in a mix of earthy tones and graphic wall coverings that add intrigue, lounge areas give the feel of a chic boutique hotel. Even the building's structure furthers the design narrative. Spanning four non-chronological floors in the city's former Hamm's Brewery Building, the design strives to embrace old and new in a way that leaves no obvious delineation between such elements: Exposed ducts and original concrete interact with contemporary seating and colorful accents.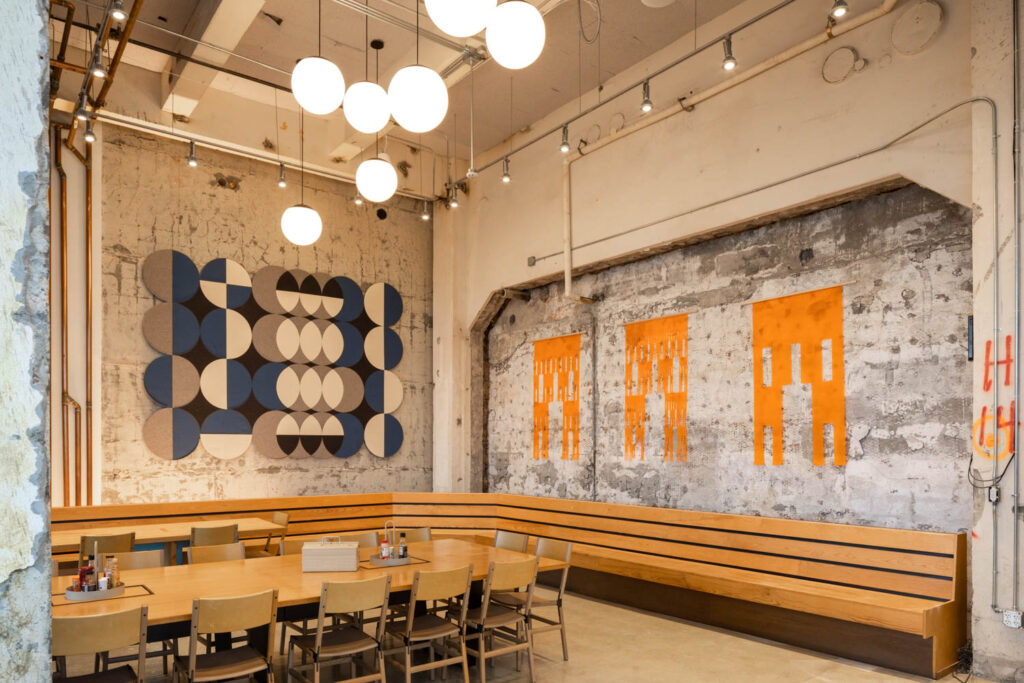 Given the growing demand for outdoor space, the San Francisco office also makes the most of its roof deck, reimagined as a lush open-air experience. Here, employees and guests can enjoy the city views and a drink at "The Toolbar," which includes green wallpaper, angular pendants, and a playful spirit.
Studio Anand Sheth Takes a Fresh Approach for Retool's New York Office
Up next, Sheth turned to the company's New York satellite office, which references but does not mirror the west coast headquarters. Meeting rooms in both locations employ a uniquely painted wainscot application, but the east coast palette reflects a decidedly New York sensibility. Heavily used spaces like conference rooms are more restrained, while smaller, more intimate pockets in the office embrace a livelier palette, such as the small breakout room clothed in graphic wallpaper featuring a shattered pattern.
"Now that we're coming back [from the pandemic] I would hope that the conversation around workplace design stays open and that there's never a right answer just because that's the way we've always done it," says Sheth. One such change came in the form of an unlikely material—velvet. To better sound-proof glass-front conference rooms, designers used heavy velvet theater curtains to marry form and function.
Two Office Designs, One Growing Tech Company
Retool's San Francisco and New York locales break the traditional corporate mold through moody details, sculptural fixtures, and the use of artful pieces by architectural artists like Rowan Bouroullec, Natascha Madeiski, Sohan Murthy and Tauba Aerbach.
"There's something about the saturation and the depth of the materials that we chose, in San Francisco and New York, that really serve this sort of counterbalance to the light and airy and lofty spaces that we've been trained to see as more efficient or productive," says Sheth. "If we add some of this mood, that will invite more questioning, encourage more memories, and we'll have more to respond to."
Inside Retool's San Francisco Headquarters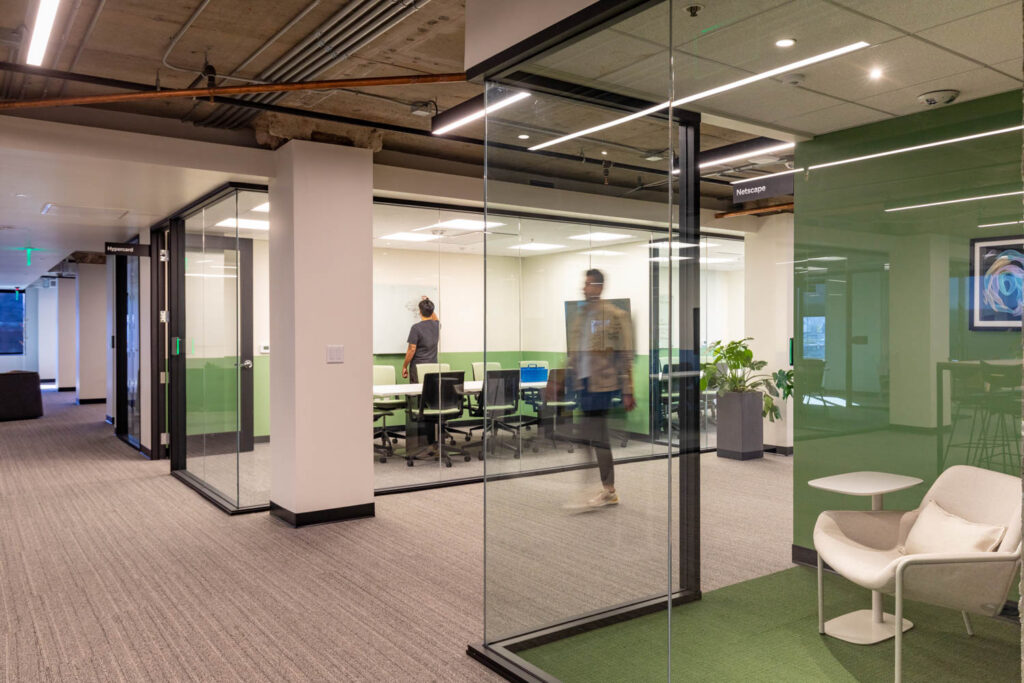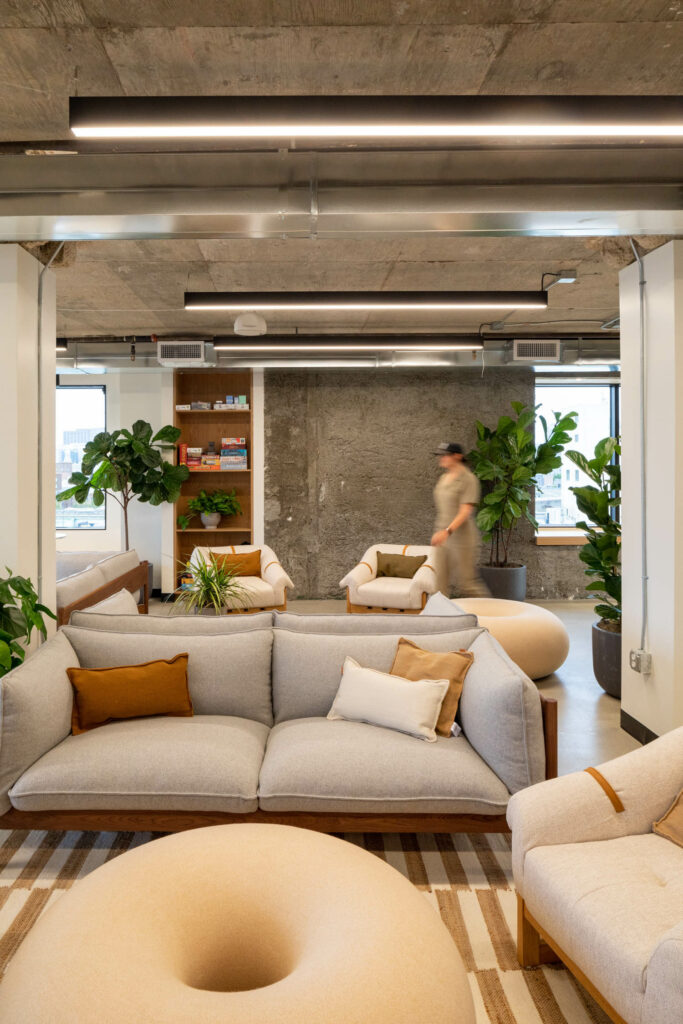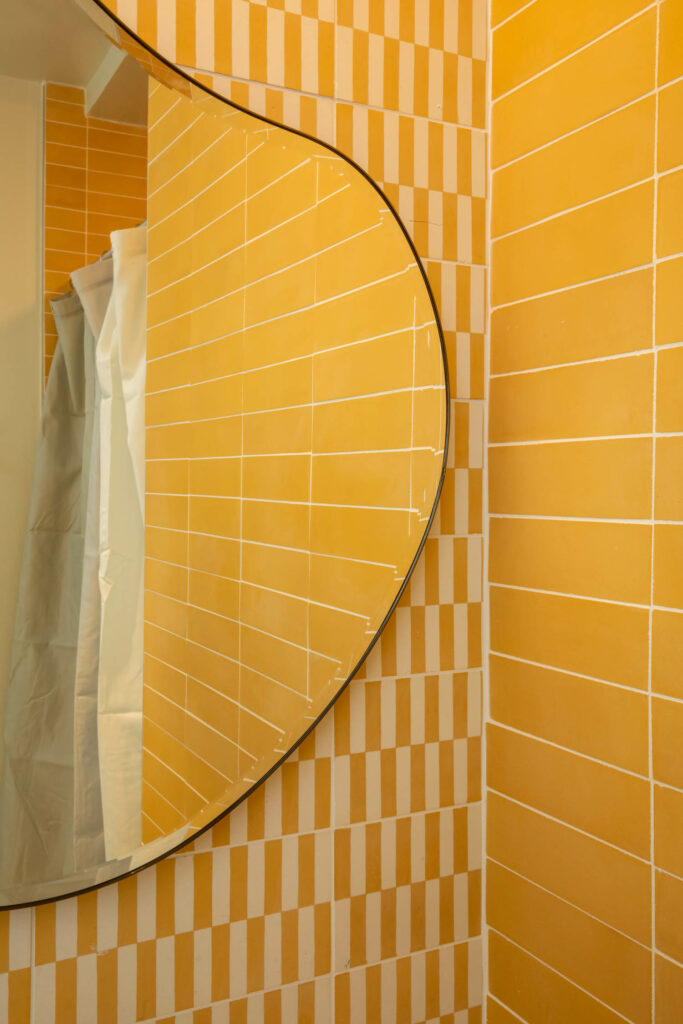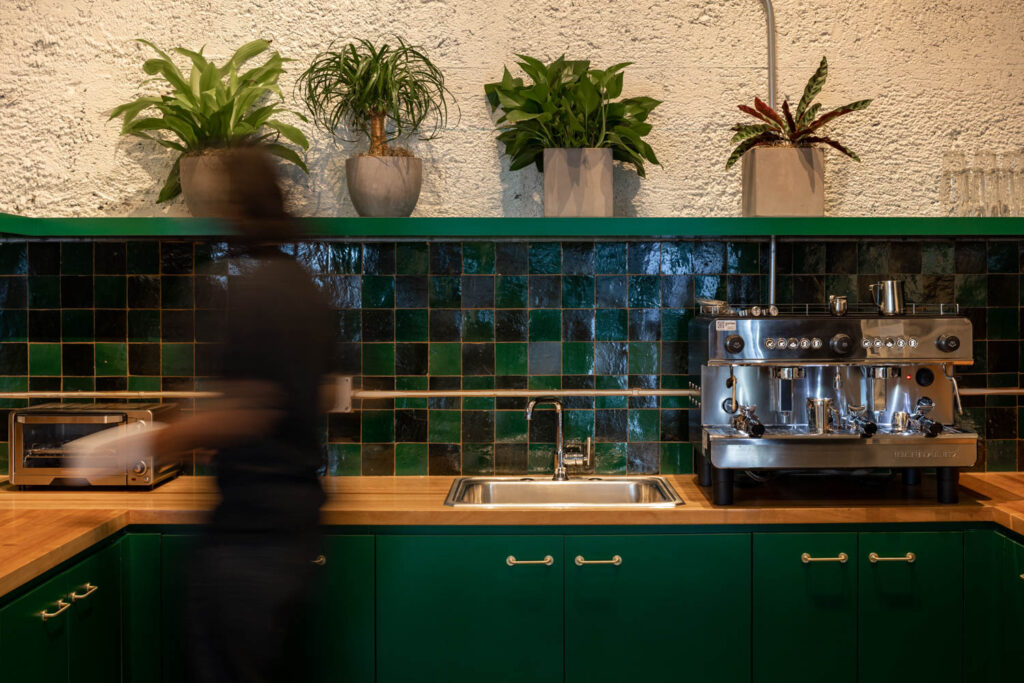 Walk Through Retool's Satellite Office in New York City