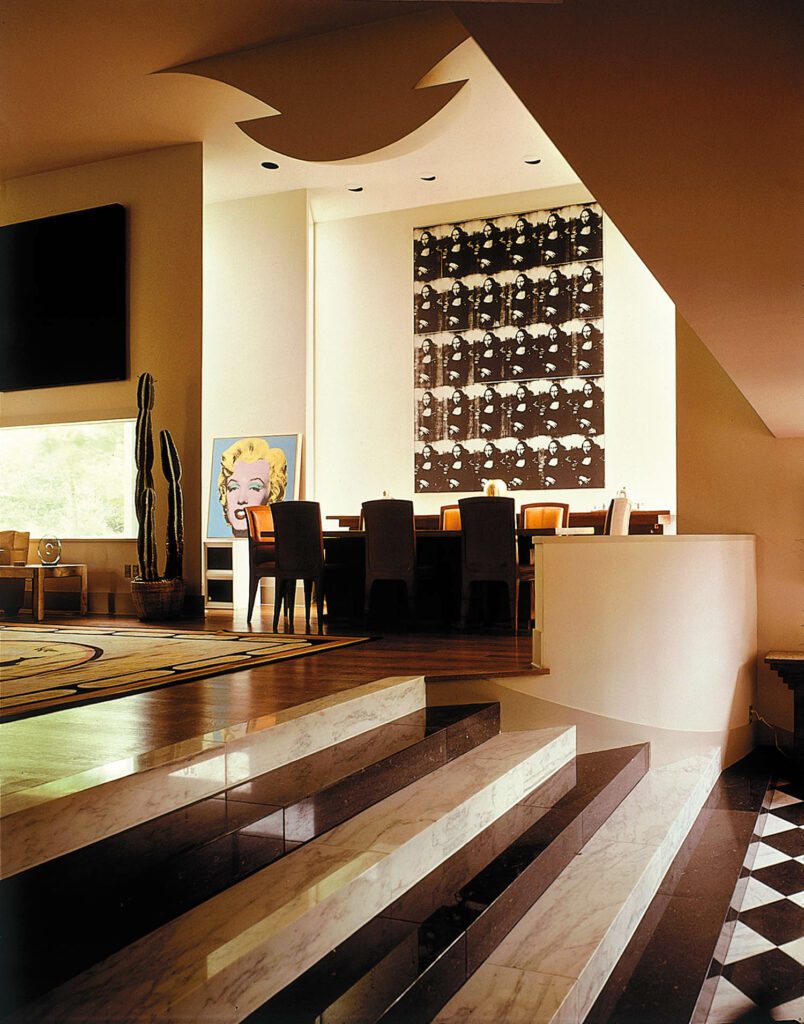 The 1970s: Celebrating 90 Years of Design
In 1970, New York Times architecture and design critic Ada Louise Huxtable becomes the first journalist to win a Pulitzer Prize for criticism, and the organization now known as Council for Interior Design Accreditation is founded to govern education programs. The first Kips Bay Decorator Show House opens in New York in 1973. The next year, the National Council for Interior Design Qualification begins administering uniform examinations. The American Institute of Decorators and the National Society of Interior Designers merge to form the American Society of Interior Designers in 1975. The Pacific Design Center introduces West Week in Los Angeles in 1976—while, in New York, Warren Platner Associates designs the Windows on the World restaurant atop the World Trade Center. Also that year, the Helmsley Palace Hotel commissions interiors by Sarah Tomerlin Lee, who assumed leadership of Tom Lee after the death of her husband. Computers also make an entrance, shaping 1970s interior design and beyond.
Editor's note: In honor of Interior Design's 90th anniversary, we're taking a look back at nine decades of design. Explore more coverage of the '30s, '40s, '50s and '60s, '80s and stay tuned for more.
Design Highlights
1971 – The July issue of Interior Design spotlights four views of a kinetic light mobile by Bryan Wynter.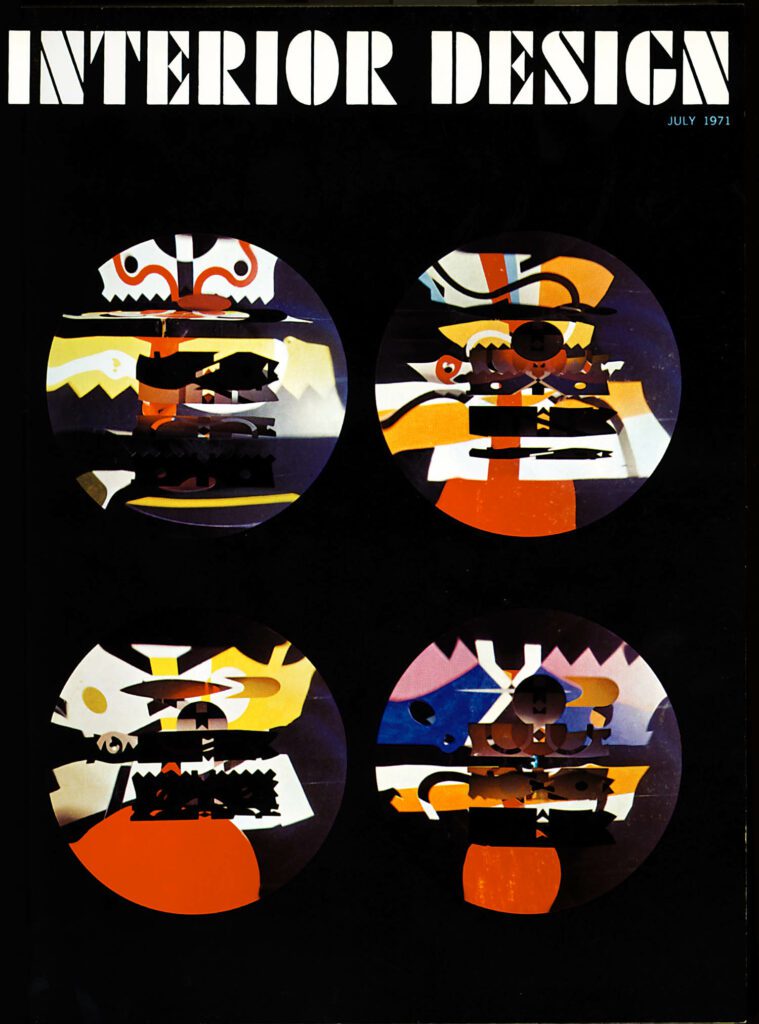 1972 – Louis Kahn's Kimbell Art Museum in Fort Worth brilliantly echoes Texas farm buildings, while Venturi & Scott Brown's house for Sandy and Peter Brant updates residential formality in Greenwich, Connecticut.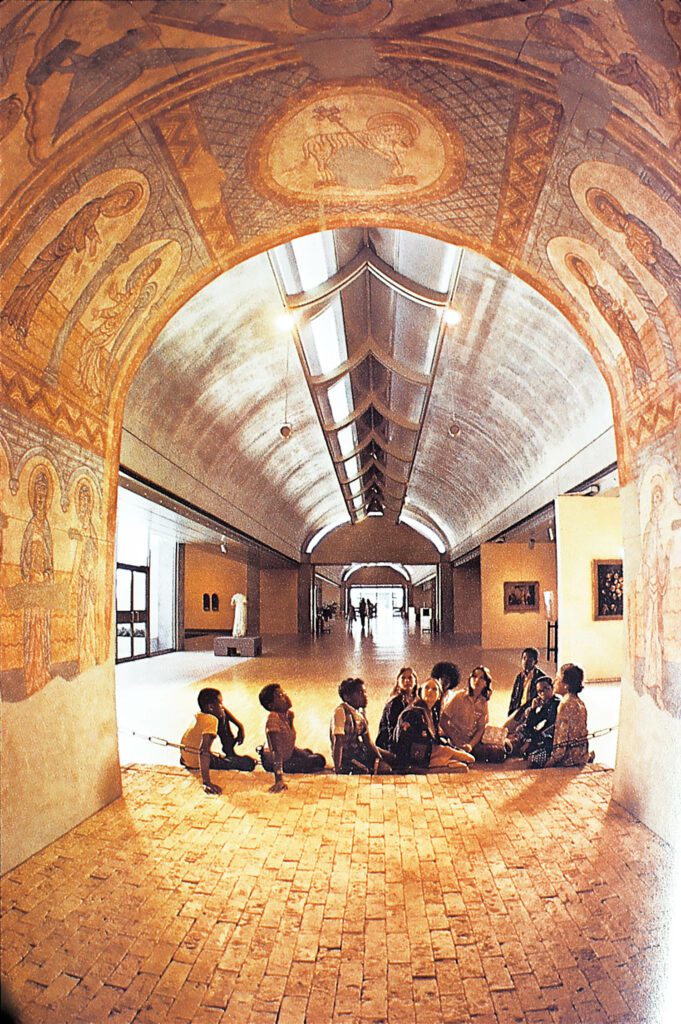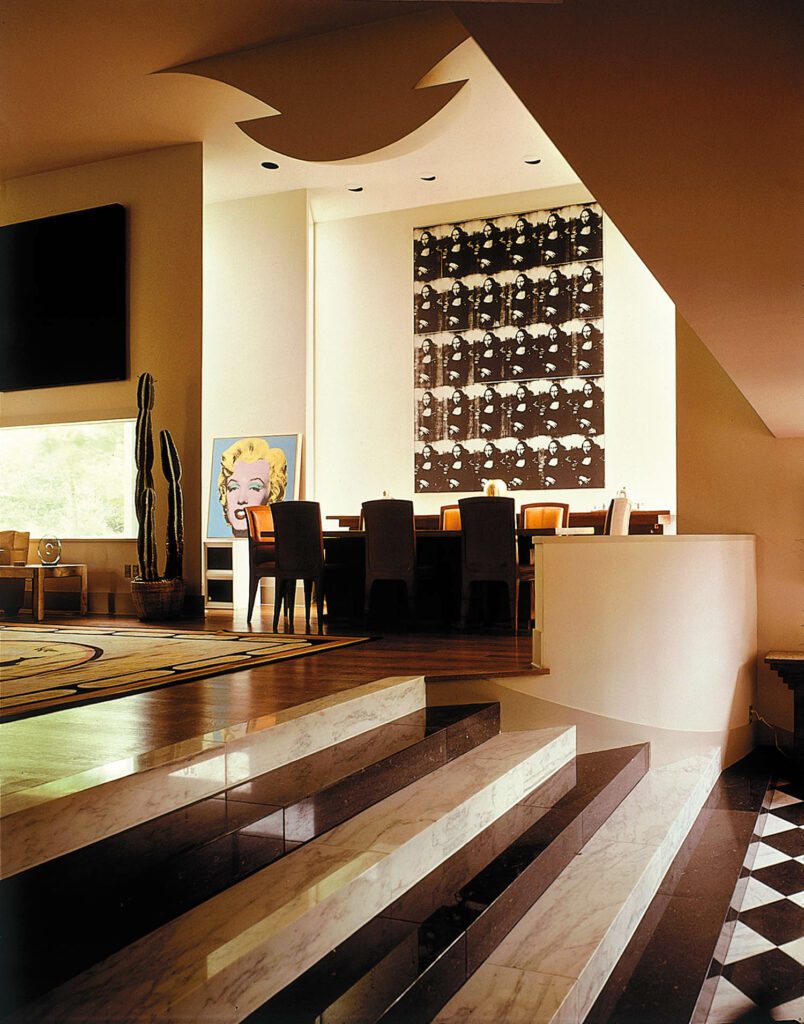 1973 – Robert Kleinschmidt of Skidmore, Owings & Merrill completes the Banca di Roma, Chicago.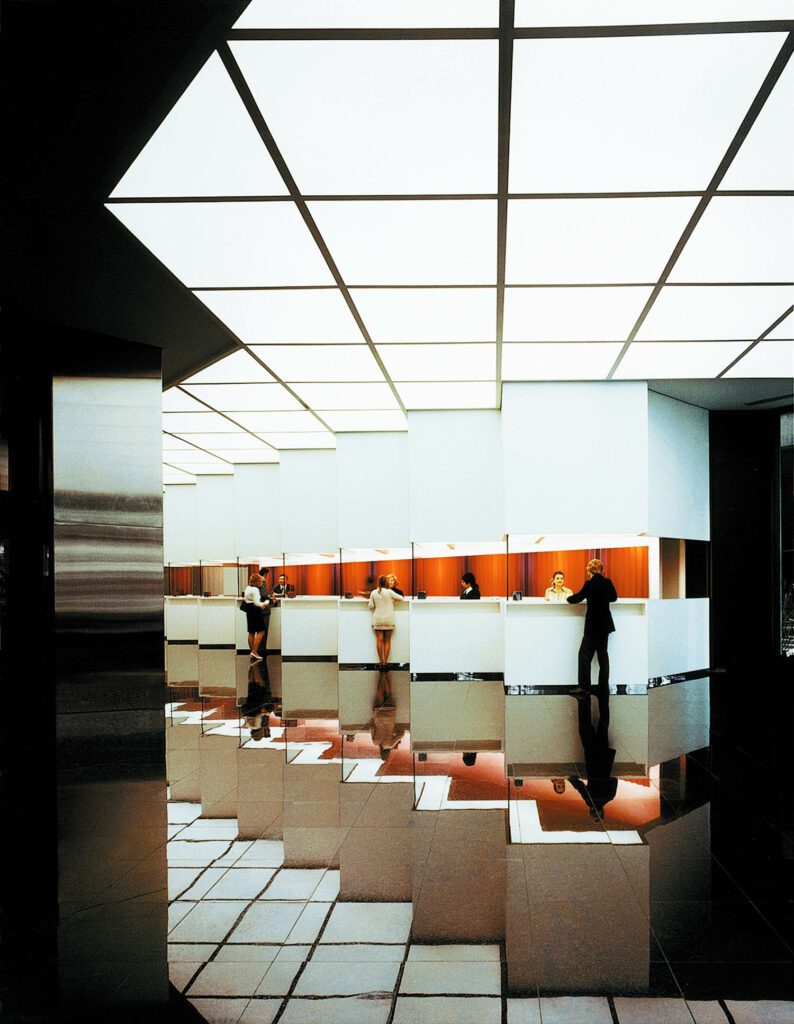 1974 – Don Chadwick's modular seating celebrates casual gatherings.

1976 – Mario Bellini's Rotonda table comes out from Cassina, in New York, Mario Buatta makes his mark as the Prince of Chintz, and Warren Platner Associates's Windows on the World greets its first diners.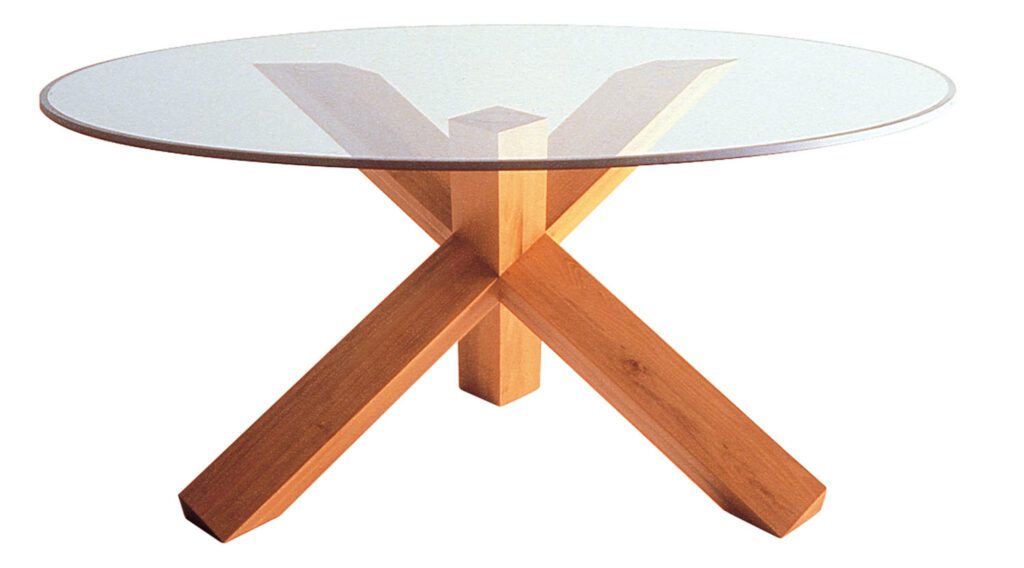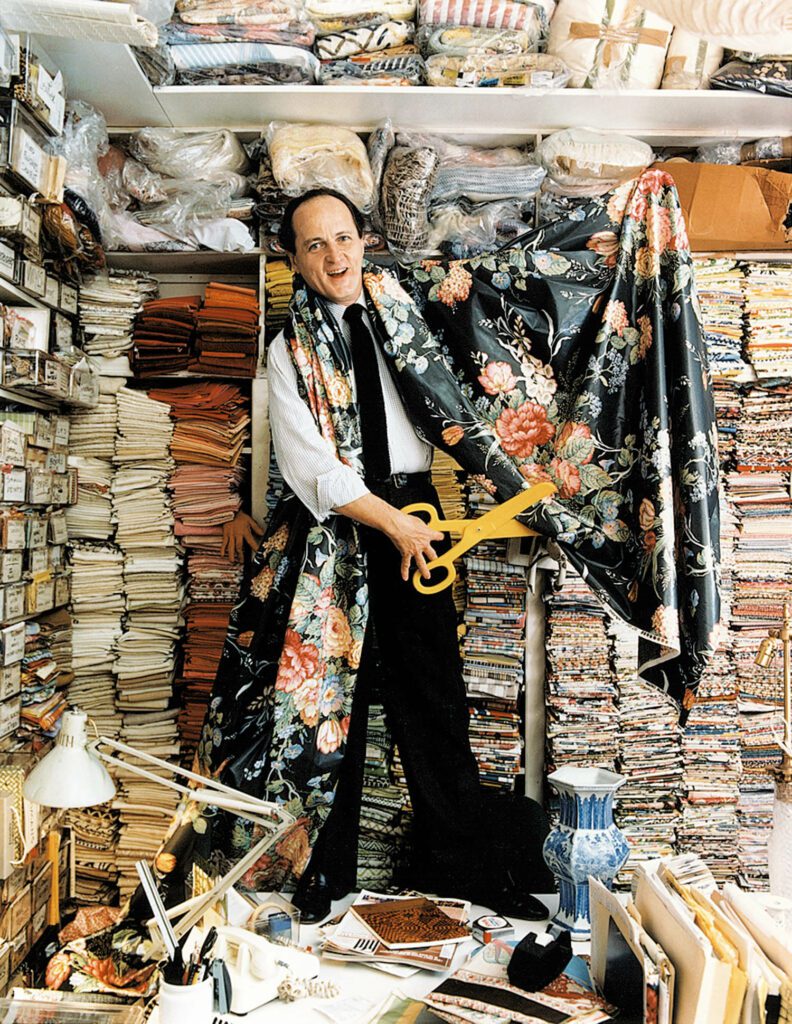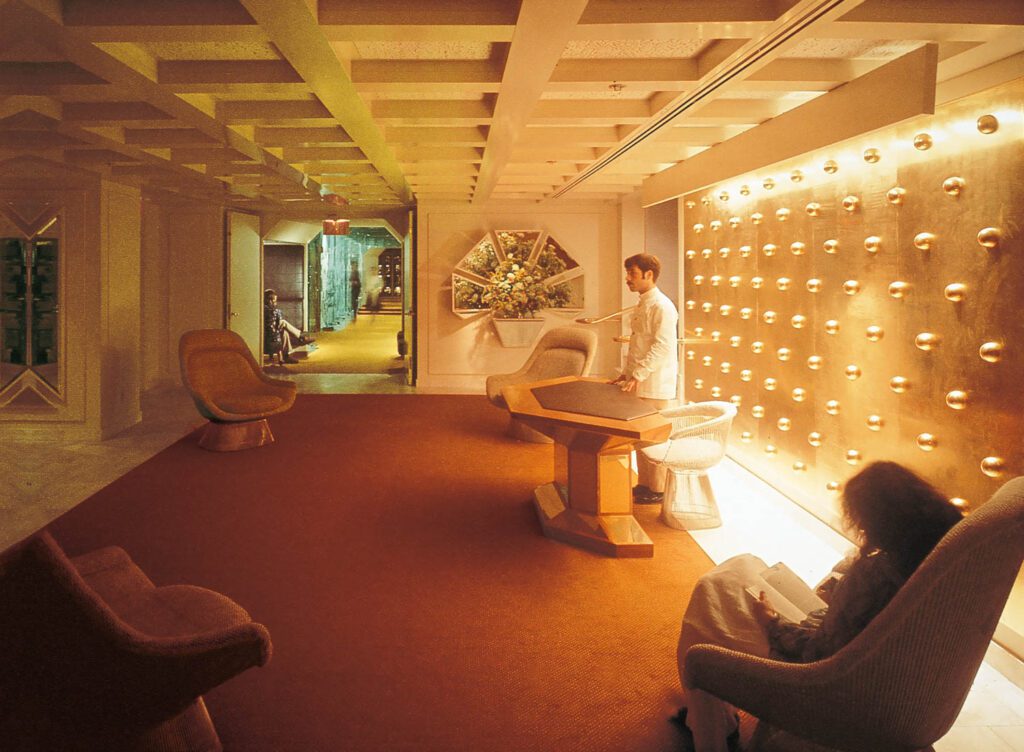 1978 – A reading room by Richard Meier & Partners, Architects, makes a stunning addition to New York's Solomon R. Guggenheim Museum.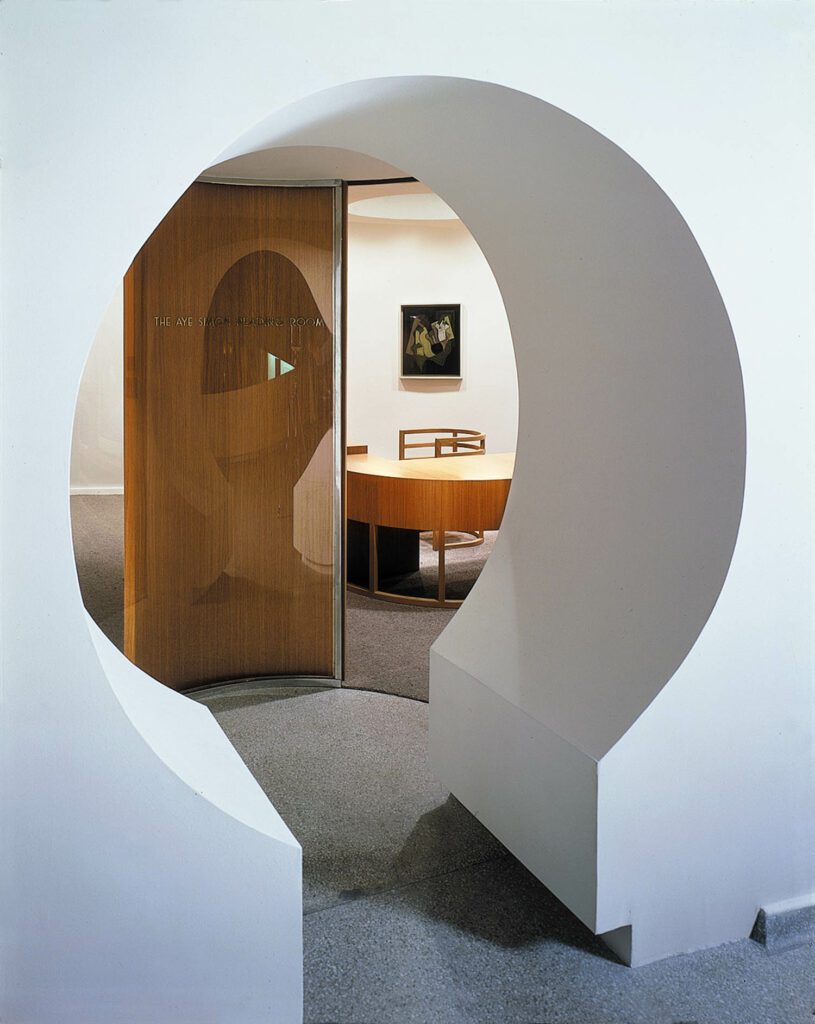 Marilyn, A Love Seat
The lip shape entered the design pantheon in 1934, when Man Ray's lover, Lee Miller, left her lipstick on his collar, inspiring him to paint A l'Heure de l'Observatoire-Les Amoureux, a huge rendering of her lips floating over Paris. (He went on to photograph the piece, which now appears on posters and postcards around the world.)
Two years later, Salvador Dalí designed a sofa based on Mae West's mouth and upholstered the piece in Elsa Schiaparelli's shocking pink. He kept the original and made two slightly different versions for a patron.
Mass production didn't enter the picture until 1971, with the Bocca, a love seat manufactured in polyurethane foam covered in lipstick-red nylon. If Man Ray and Dalí were the obvious godparents, Studio 65 and Gufram were the proud parents. The following year, the 10th anniversary of the death of Marilyn Monroe, Stendig imported the Italian design, and Eleanor Stendig renamed it Marilyn.