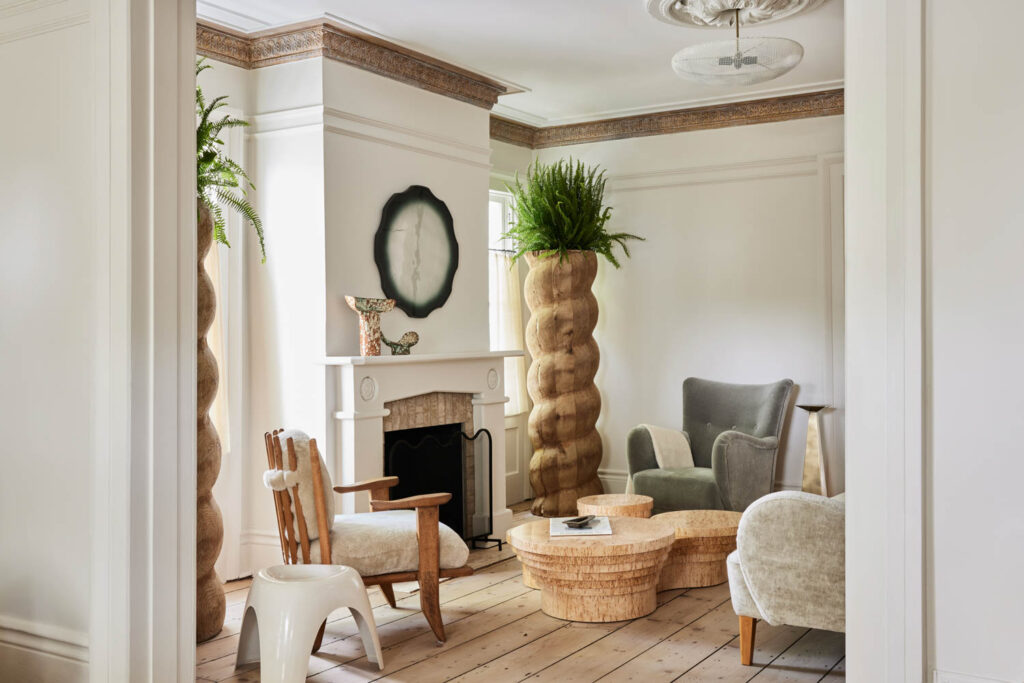 The 1818 Collective's New Creative Hub in the Hamptons is a Design Hot Spot
Kristin Fine, who is at the helm of interior design studio Fine Concepts, and Analisse Taft-Gersten, founder of the ALT for Living showrooms devoted to textiles, rugs, and handmade furnishings, have an eye for beautiful things. True lovers of design, they found in each other the perfect complement. Their new project (the first they've launched together) reflects their vision of celebrating creative expression in multiple ways.
Located in Sag Harbor, New York, The 1818 Collective is a boutique, event hub, and hospitality space located in a 19th-century Greek Revival property (with a garden) that the duo spent a year remodeling. The renovation consisted in drawing inspiration from the history of the building and taking advantage of the region's natural light to create a hybrid space—partially commercial with a showroom downstairs and partially residential with two apartments upstairs—aiming at encouraging discovery thanks to an ever-evolving concept. Vintage and contemporary pieces of furniture, lighting, accessories, textiles and artworks by Blanche Jelly, Dumais Made, In Common With, Studio Henry, Carey Lowell Ceramics, Pietro Franceschini, Studio Ahead and D-Haene Studio—to list just a few of the names represented—reflect the hand of the makers in the different rooms.
Fine and Taft-Gersten frequently travel the world (especially to France and Italy) to source unique objects, with the objective of reinterpreting their space several times a year. They also plan to organize artisans' workshops and book signings, among other events.
Leaving room for "the unexpected"—as Fine and Taft-Gersten say—The 1818 Collective doesn't fit into any one category, which makes it special. Created as a hub for new ideas, it offers a design-led experience that will continue to unfold over time.