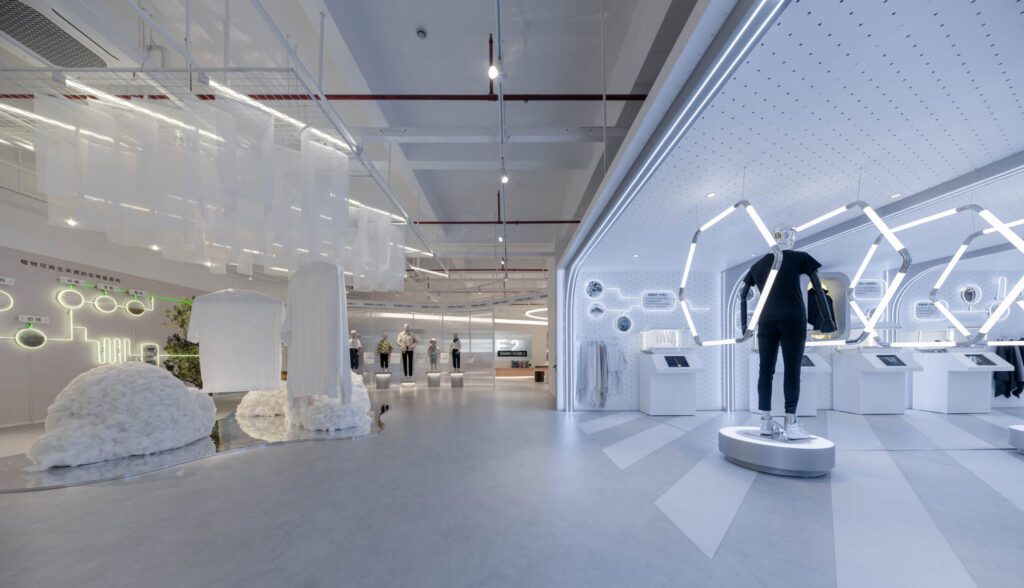 This Showroom for a Leading Fabric Company in Shanghai Honors the Tactility of Textiles
As one of China's industry leaders, Semir is more than just another fabric company, and so their new Semir Materials Creative Center needed to be more than just another showroom. For its sprawling, 10,000+ square feet, Shanghai's Yushe Design—a 2021 Interior Design Best of Year Awards honoree—crafted a space that honors the tactile fluidity of fabric itself.
An open atrium offers a catwalk and ersatz auditorium for press conferences. Curved walls cut the remaining space into zones for offices, socializing, and displays for trends and accessories. "The insertion of curved elements breaks the stable and homogenous status of the original rectangular space," says Yushe's Nicole Ma.
Materials include polycarbonate reinforced with steel pipe, with "an internal light belt," Ma says, that "adds a sense of future of technology." The color palette, meanwhile, focuses on white and grey, which are always in fashion.