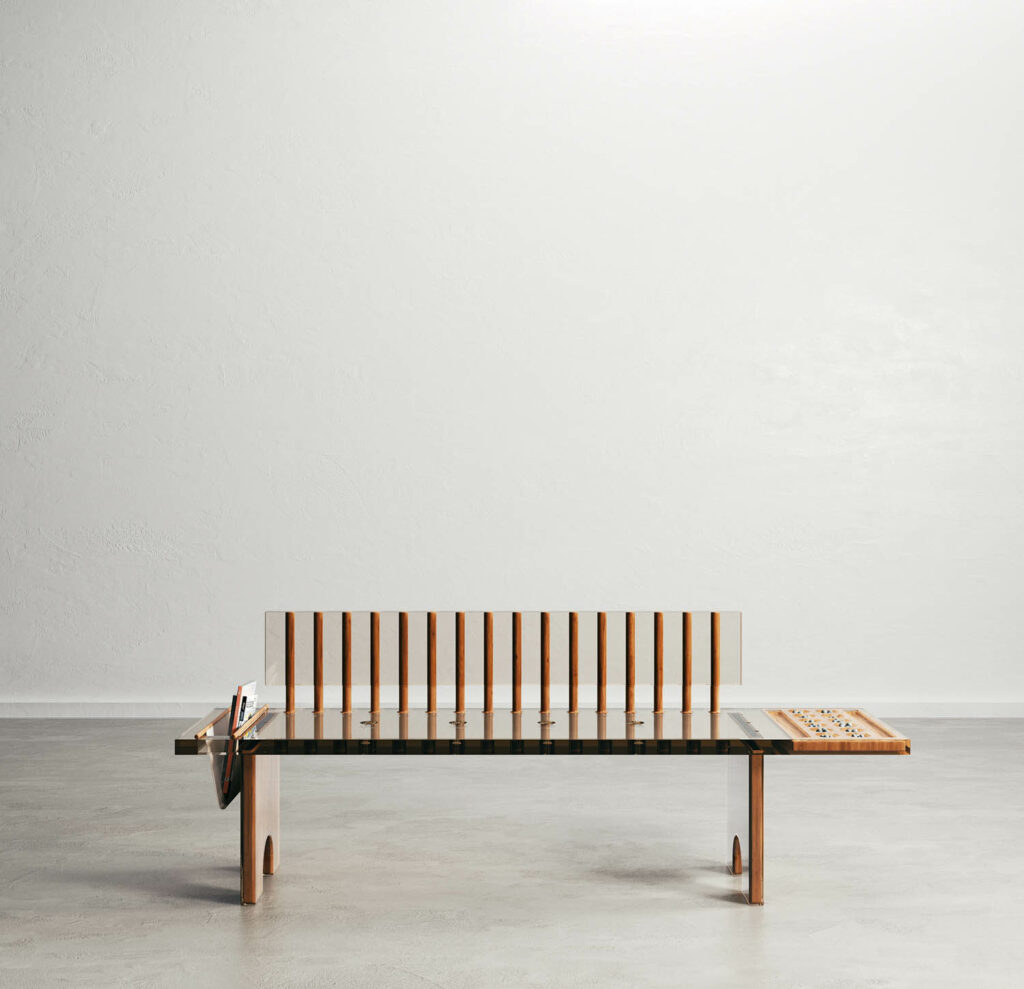 10 Questions With… Josh Egesi
Josh Egesi isn't a conventional Nigerian designer—and not because he's relatively Gen Z or tries to dispute it. Rather, he finds solace in idealizing his interests: surf culture, fashion, art, music, and acoustics, entwining them with design. The designer plies himself on a minimalistic approach. "I believe in the idea that less is more and you can say a lot without really saying much," he tells Interior Design.
For Egesi, creating from the most mundane of materials is key; he spontaneously inserts himself into deconstruction and renovation, working with materials that aren't easily accessible. His most prominent work, the Ayo Bench, was exhibited at the Design week Lagos 2022. Ayo Bench demystifies the sociocultural essence of the Ayo game, which is similar to chess but involves the mathematical and strategic practicality of stones. Played larger by older generations, it's recognized as one of the longest existing games in Nigeria. The Ayo Bench combines the functionality of relaxation and recreation, urging users into a two-part act.
Behind the Scenes With Josh Egesi
Interior Design: How did your career as a designer emerge?
Josh Egesi: My career as a designer started, officially, in the heat of the Covid lock down. I was consulting as a design professional for the company, Imaginarium Nigeria, on a project for socio-cultural impact commissioned by Obi Asika in memory of his parents Ajie Ukpabi Asika and Dibueze Asika, who were very notable characters in the liberation of the easterners after the Nigeria civil war.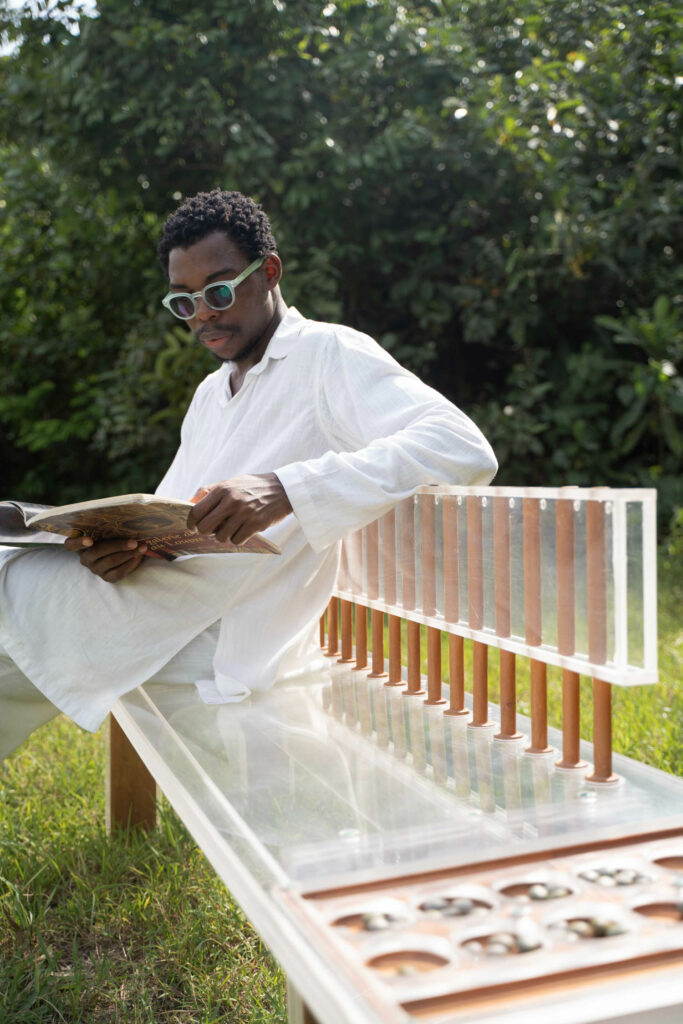 This particular project pushed me to use all my creative abilities in graphic design, art, architecture, interior design, and product design. It was very important for the client that we keep a traditional feel but with a modern edge so this had to be reflected in the furniture we acquired for the space. This was what led to the design of a custom fan—most of the standing fans available in the market did not fit the aesthetic of the space.
I basically had to buy a fan and redesign its stand using wood as the choice material. I shared this design on my social media asking to see if people would be interested in buying the fan and I was fascinated by the responses I got. A lot of people agreed that it was unconventional and as aesthetically appealing as it is functional, and they would love to have it in their space… This led to the creation of the brand Ike of Lagos and officially ushered me into the world of industrial design. Since then, I have added some new and exciting products to the list and have had the opportunity to be featured in design shows in Lagos and Milan.
ID: Did your background shape your design career?
JE: I create from a place of nostalgia so my background definitely has shaped my design choices. My dad wasn't a designer but he designed the most beautiful experiences for us. He was a man of so many talents, morphing from music to fashion, dance, art, and so many other things. The most interesting thing I saw my dad do was redesign our village masquerade costume and perform at the masquerade. Legend has it that his performance is still the most profound of all time. On the other hand, my mum was also a major influence. She knew how to piece the right fabrics together complimenting them with the right hairdo and pair of shoes. She always looked elegant in her outfits.
ID: Do you have a design ethos or principle that you associate with your work?
JE: I would say my design ethos is evident in my designs, generally. I believe in the idea that less is more and you can say a lot without really saying much. I pride myself as an Africa designer but not in the general understanding of what African design should be. I always tell people that if our ancestors existed in this age and time, they would be designing like me because they must have evolved in their design style in relation to their perception of current human existence/occurrences. I believe my designs should captivate the soul of my users. This is not something that I consciously do but I have come to find that most of my designs are birthed from a place of nostalgia and this helps connect my viewers on a deeper level. My designs also serve the function of art challenging societal norms and connecting people.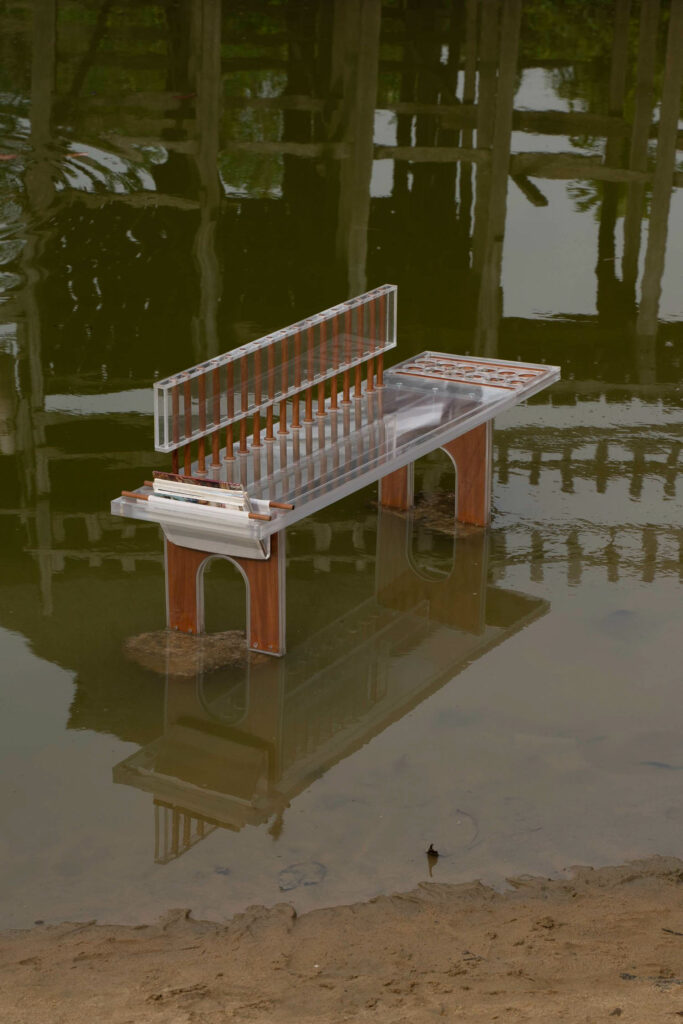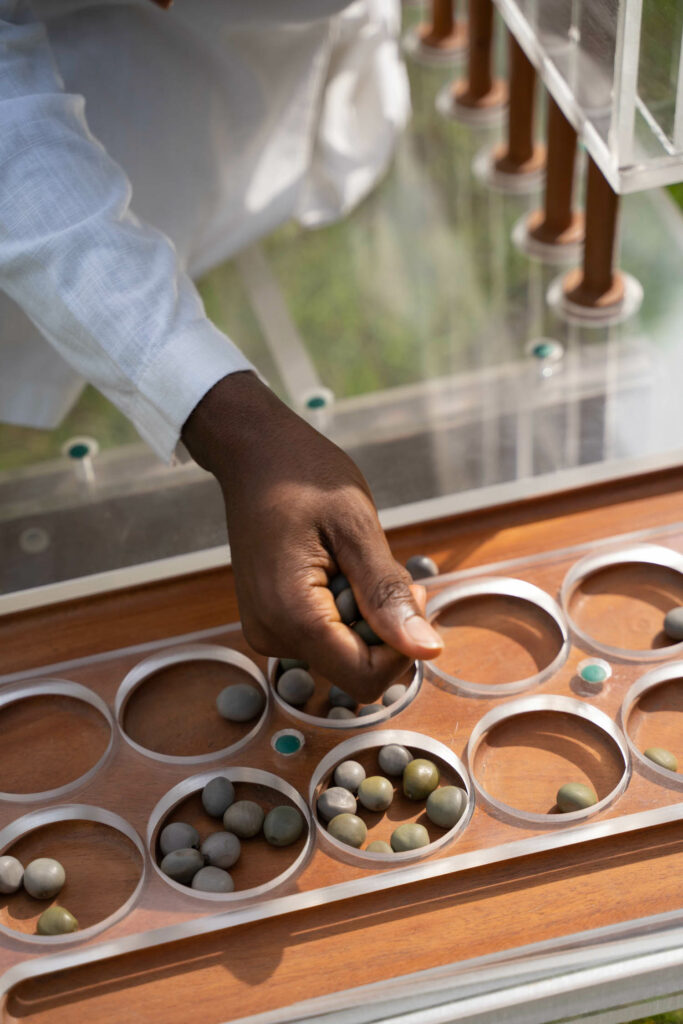 ID: Last year you made your debut appearance in Design week Lagos, how did that opportunity shape you and your work now?
JE: Thanks to designers like Titi Ogufere the founder of Design Week Lagos, designers on this side of the continent now have a growing voice in the industry. My debut appearance was in 2021 but Design Week Lagos 2022 projected me in a different light. Seeing people interact with my piece in different ways, watching people play the Ayo game—there was this particular girl that was dedicated to teaching foreigners how to play the game and they all just had a very good time. It showed me that a lot of Nigerians are interested in design but you have to come from a very familiar space and that's what I try to do with my designs. A lot of us are used to seeing and buying products that are designed by foreign designers that just have aesthetic value but don't really speak to who we are as a people and this automatically creates a gap in our subconscious waiting to be filled up. This led me to design a new collection that will be launching very soon.
ID: The Ayo Bench which you exhibited was such a huge statement, how did the idea come to you?
JE: The Ayo Bench was first birthed out of the need to solve the problem of balance in an old yard bench. Growing up, we had this bench in the compound and I remember watching people trip over at the edge every time someone stands up from the other end of the bench. It was fun to watch but to me it was a problem that needed to be solved, hence the first design. I incorporated functionality on the ends of the bench automatically keeping the weight in the center and also featured a windsor chair style backrest. This was the most beautiful piece of furniture I had designed until I started imagining the bench in a glass enclosure. This thought lingered for a while until I got a notification from Design Week Lagos that I had been selected to show at Salone Del Mobile 2022. There could have been no perfect concept but this idea that has been ruminating in my subconscious for a while.
I must add that spirituality is inherent in my design process. I believe the ideas that come to me are divine and they come at the right time. This would lead to the narrative that sums up the idea [for the bench]. Nigerian writer Ngozi Chimamanda Adichie, in her speech at the Humboldt center, spoke on the need for restitution and described African Artifacts as being kept in cold clinical glass barriers. The Ayo Bench with its glass encasement represents this description perfectly—the glass component represents the cold glass and the Ayo game, in local Mahogany wood, represents African Artifacts. A social commentary, a work of art and a beautiful piece of design. This was me calling everyone to engage in this very important conversation and it did serve purpose as seen in the exhibition.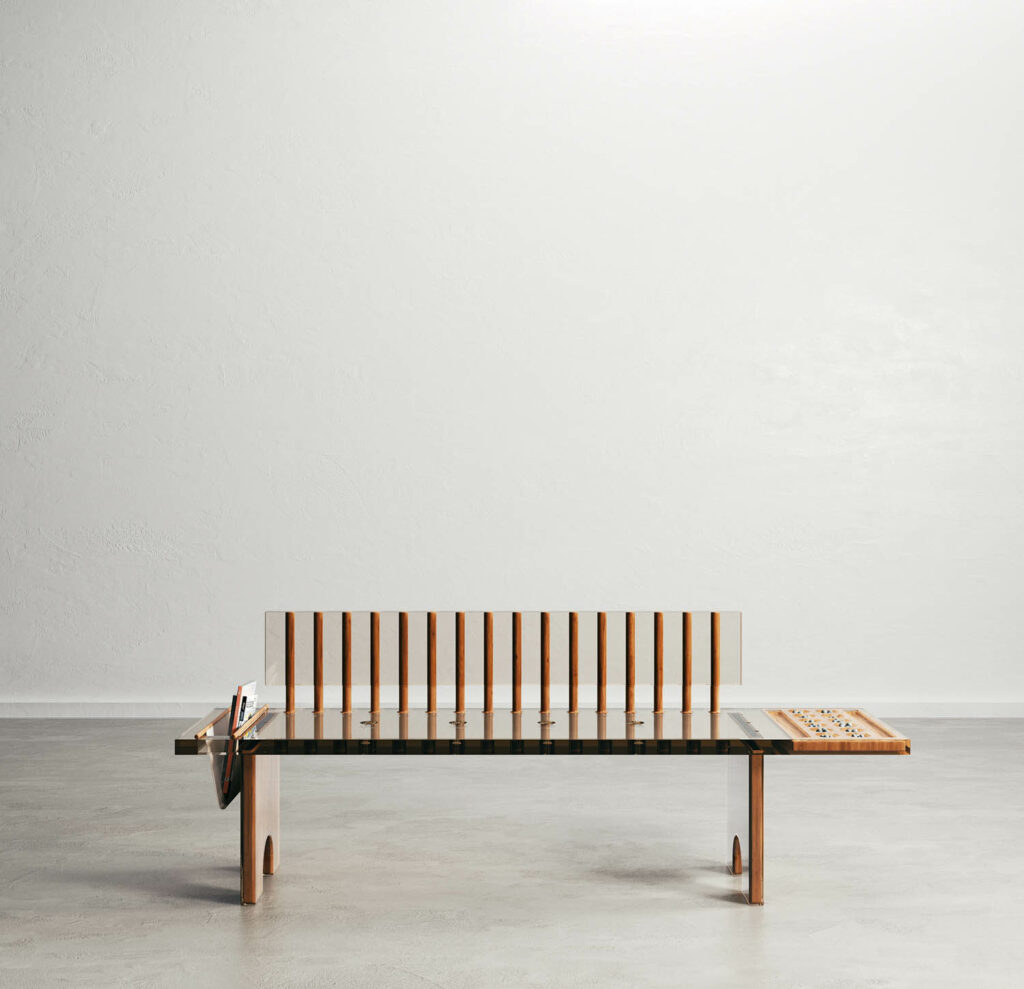 ID: I love that you have a design niche of conceptualizing woodworks into the products you make, why is that?
JE: I would say this is because wood is a readily available medium, easy to source from local plumbers, and is sustainable in the long run but I also explore other materials as will be seen in my new collection.
ID: Do you think there's a possibility of politicizing designs in Nigeria to make a statement, perhaps through activism?
JE: Design unlike art serves the function of utility but there is a possibility of marrying these two practices that are not so apart for the purpose of social impact. The Ayo Bench is a good example. There is really no restriction to challenging the state of things through one's design and that is something I would be doing more of, and also encourage other designers to engage in this practice.
ID: As a young designer in Nigeria, who or what inspires you most?
JE: It is difficult to point to a particular thing or person as an inspiration but I can definitely tell you that being a Nigerian living and growing through the conditions here has had–and still has—a major impact on my practice.
ID: What has been most challenging to you as a young designer living in Nigeria?
JE: The most challenging thing I faced in the early stage of my practice was access. Access to machines, basic amenities, funding, professional advice, and community. This is a gap I am trying to fill by starting up an industrial design studio (Juju Studio) that doubles as a hub for industrial designers across the country. In Nigeria, a lot of designers end up [focused] on the glamours of social media accumulating likes and comments but we are building a space where you can come with your designs, pay for machine time, get professional help, interact with other designers, and bring your ideas to life—basically walk in with an idea and walk out with a product. A lot of people cannot afford the cost of time and money involved in building your prototype so they don't even try, hence the natural death of a dream that could have been the next Apple. We are a team of industrial designers, brand designers, engineers, and artisans working out of a small space in Lagos, Nigeria while trying to raise funding for a bigger space and machine acquisition.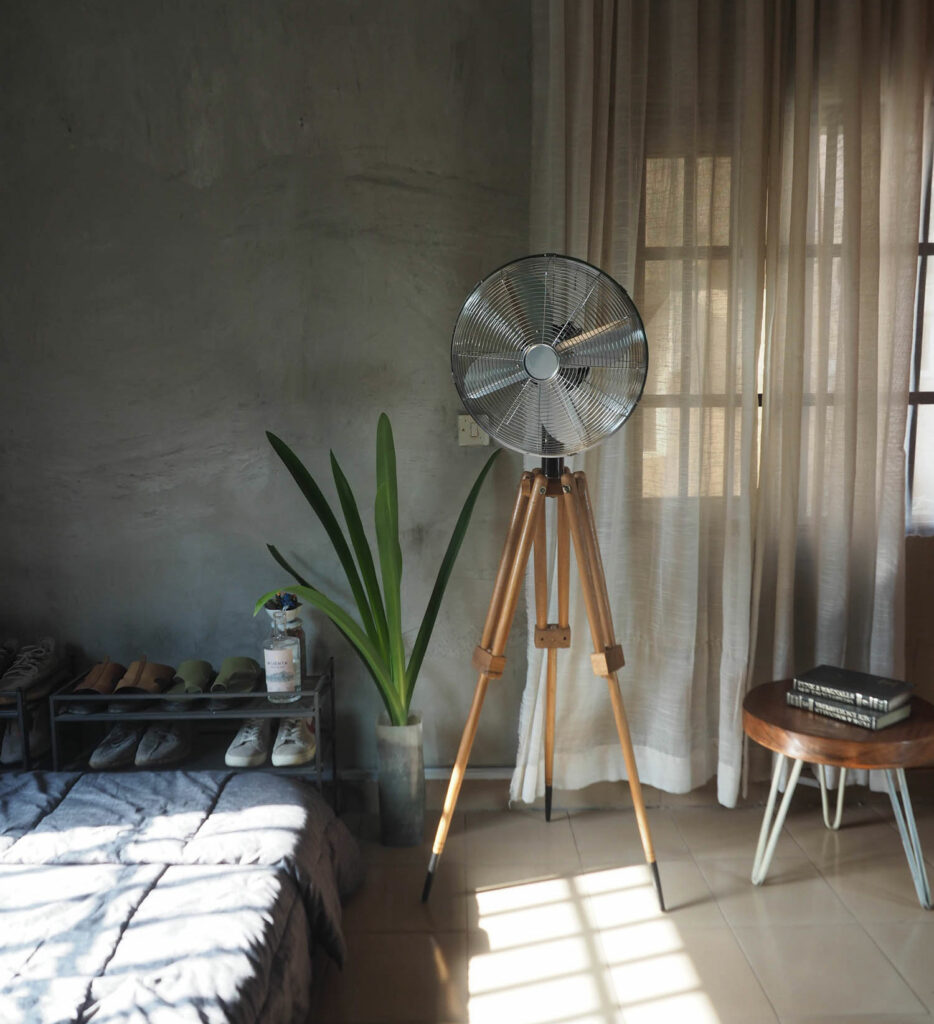 ID: What project are you currently working on?
JE: This year is a very good one and it is going to see me function in different capacities. I am launching the brand that kicked off my product design journey with a new branding and a new collection of furniture and lighting. I have a collaboration with a notable fashion designer. We are exploring new organic materials in the fashion space. This year is also going to see my first music experiment with Esther Obong Abasi where we are going to be exploring plant-generated sounds and visuals. And with Juju Studio, we intend to bring every designer's dreams to life.