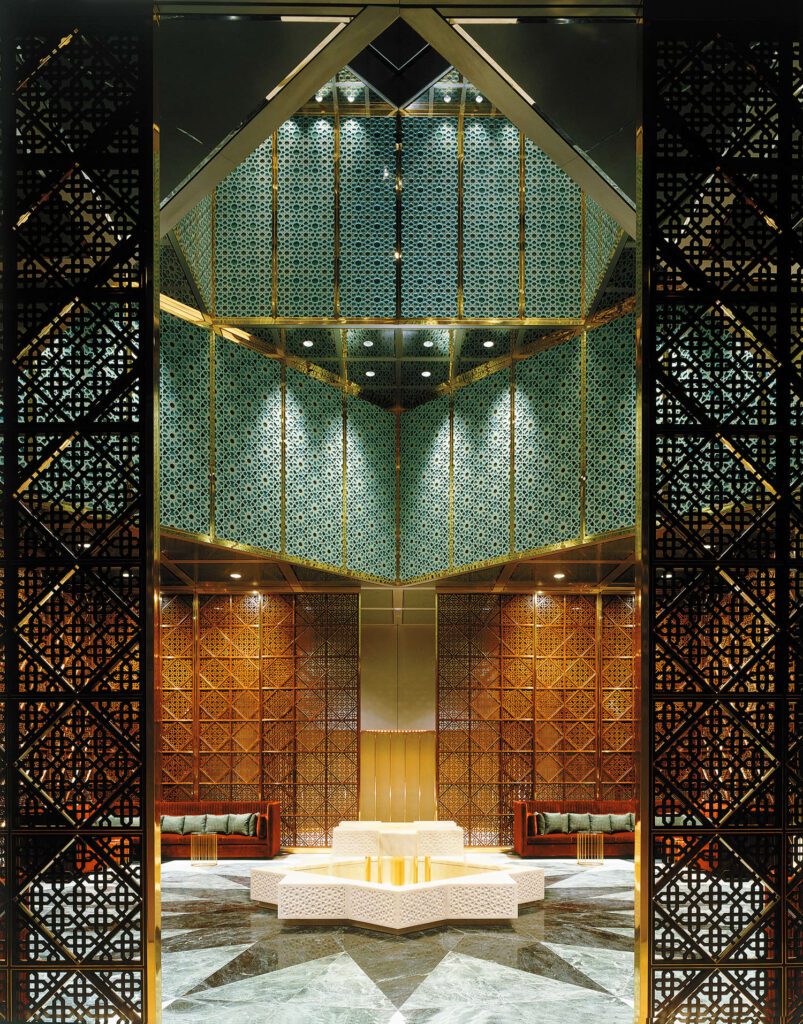 The 1980s: Celebrating 90 Years of a Design
When it comes to 1980s interior design, there's no shortage of bold moves. Gene Summers and Phyllis Lambert of Ridgway renovate and manage the Los Angeles Biltmore Hotel, replete with furniture by Ludwig Mies van der Rohe and art by Jim Dine. The Musée du Louvre, Paris, shows Jack Lenor Larsen's fabrics in 1980. In 1982, Alabama becomes the first state to pass a certification law for interior designers; Alexander Girard installs his collection at the Museum of International Folk Art in Santa Fe, New Mexico. Interior Design hosts its first Leaders' meeting in 1983. A year later, the Design Industries Foundation for AIDS is founded and Ecart launches the boutique hotel with Morgans, New York. In 1985, Interior Design establishes its Hall of Fame. In 1986, Naomi Leff & Associates coverts the city's Rhinelander mansion into the Ralph Lauren flagship, Charles Pfister and Pamela Babey collaborate on Royal Dutch Shell in The Hague, and Tom Lee redesigns the Willard Hotel in Washington, D.C. In 1987, Alan Buchsbaum—who had designed apartments for Diane Keaton and Bette Midler—dies from complications due to AIDS.
Editor's note: In honor of Interior Design's 90th anniversary, we're taking a look back at nine decades of design. Explore more coverage of the '30s, '40s, '50s and '60s, '70s and stay tuned for more.
Design Highlights
1982 – The Kuwait Chancery in Washington, D.C.—a project by Michael McCarthy of Skidmore, Owings & Merrill—and the Prima chair by Mario Botta redefine notions of ornament.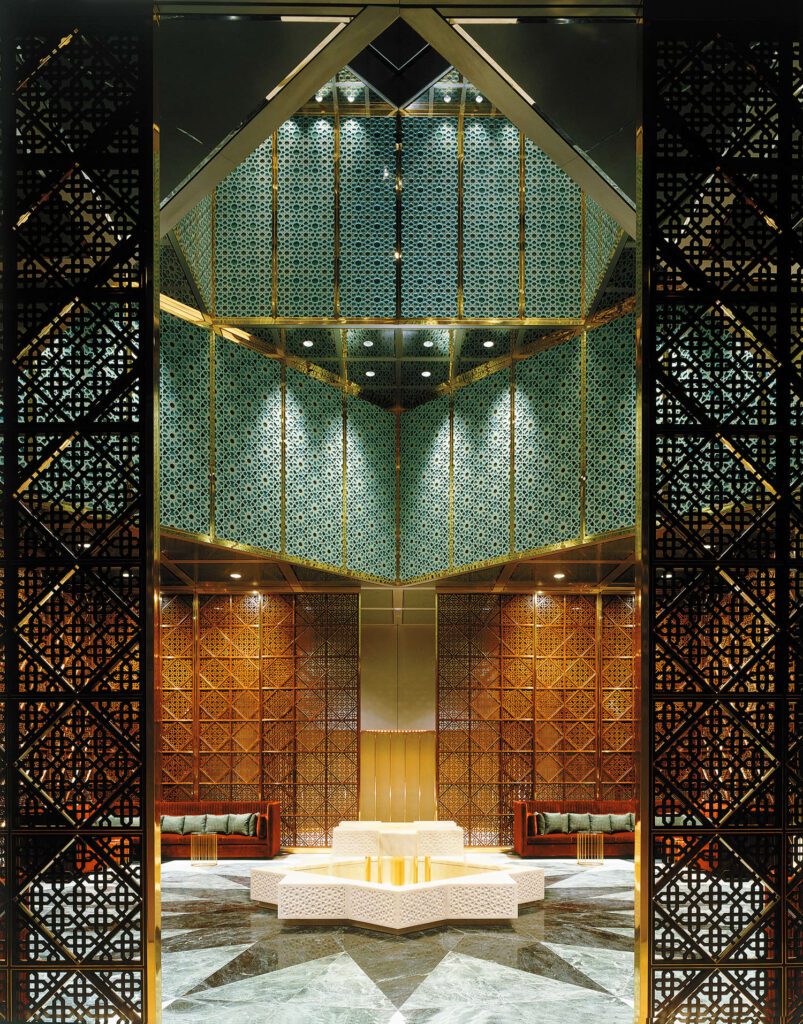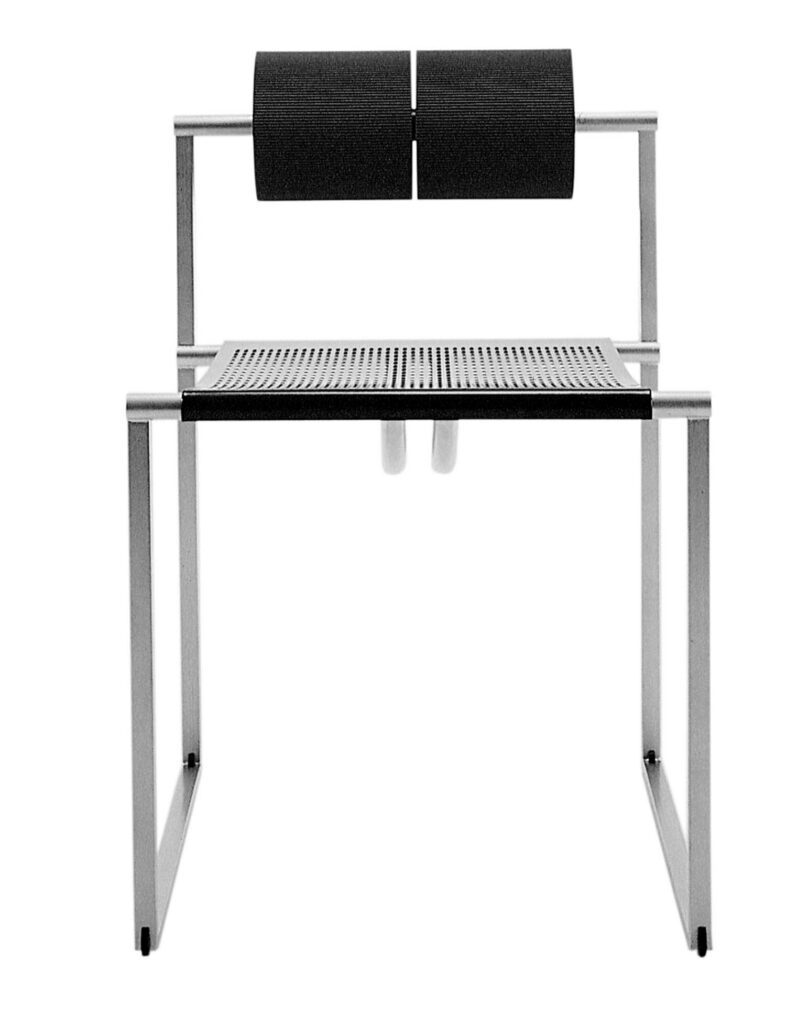 1984 – Bold, playful work graces the April cover of Interior Design.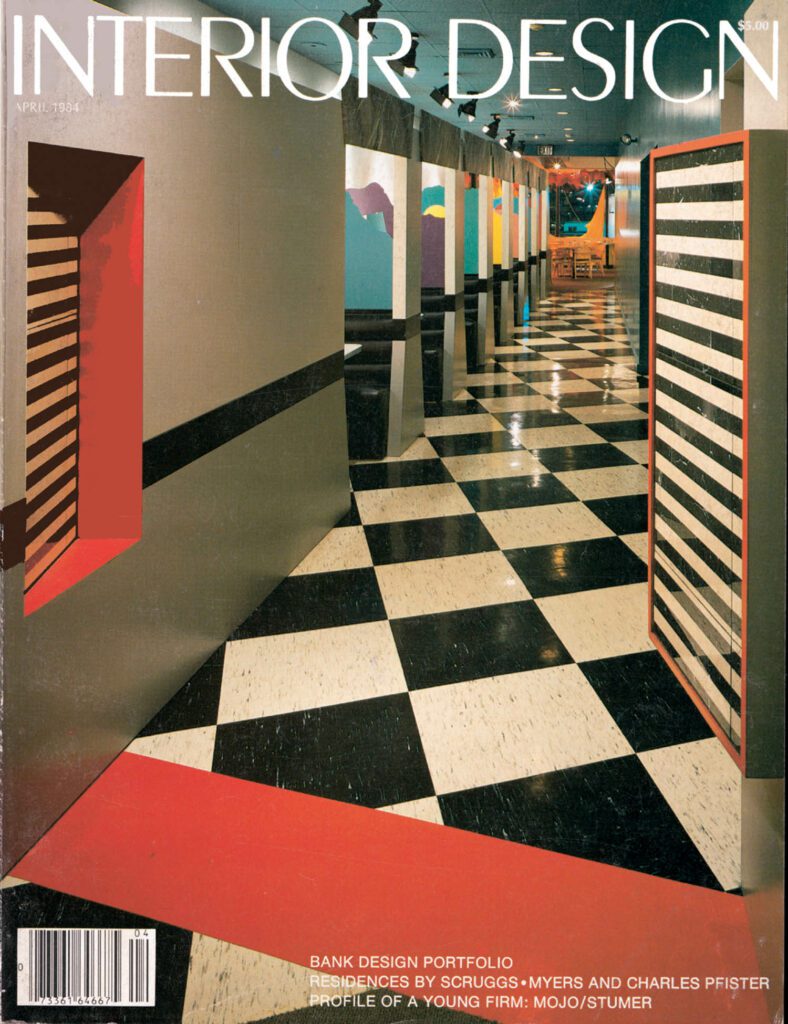 1985 – Harry Seidler & Associates's Hong Kong Club opens.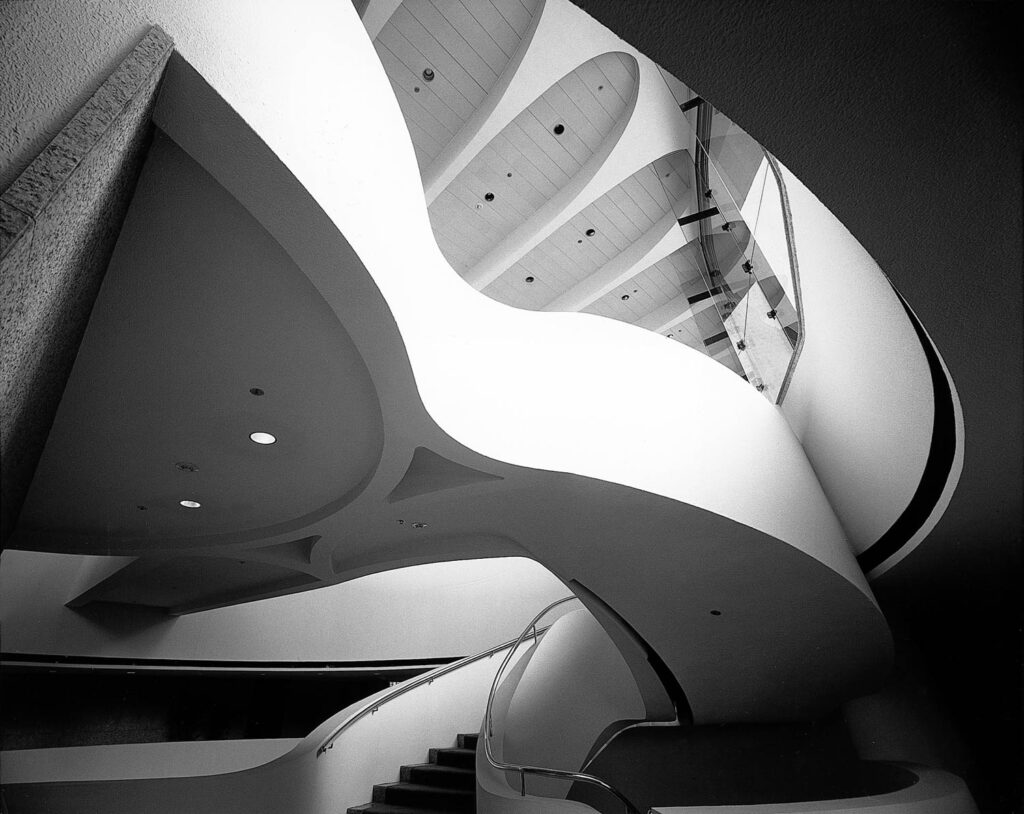 1986 – Sarah Tomerlin Lee is elected to the Interior Design Hall of Fame, while the New York office of Vignelli Associates offers stunning views inside and out.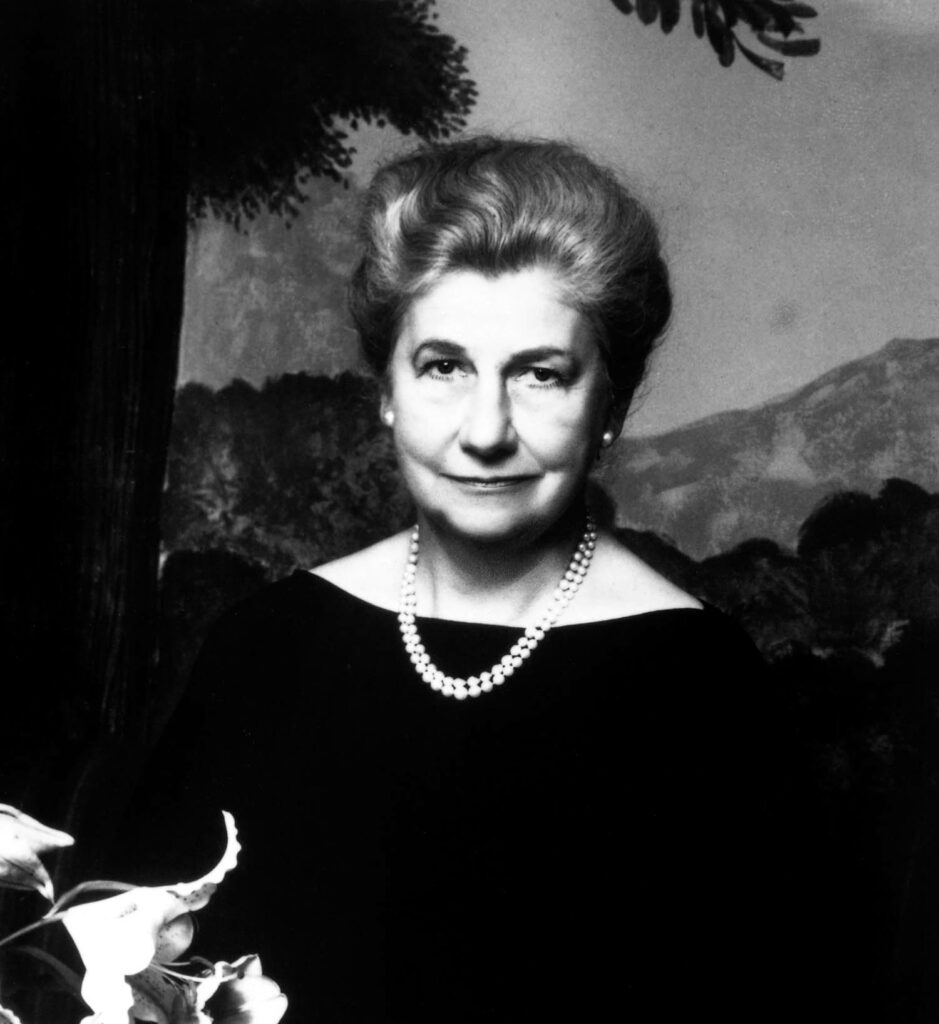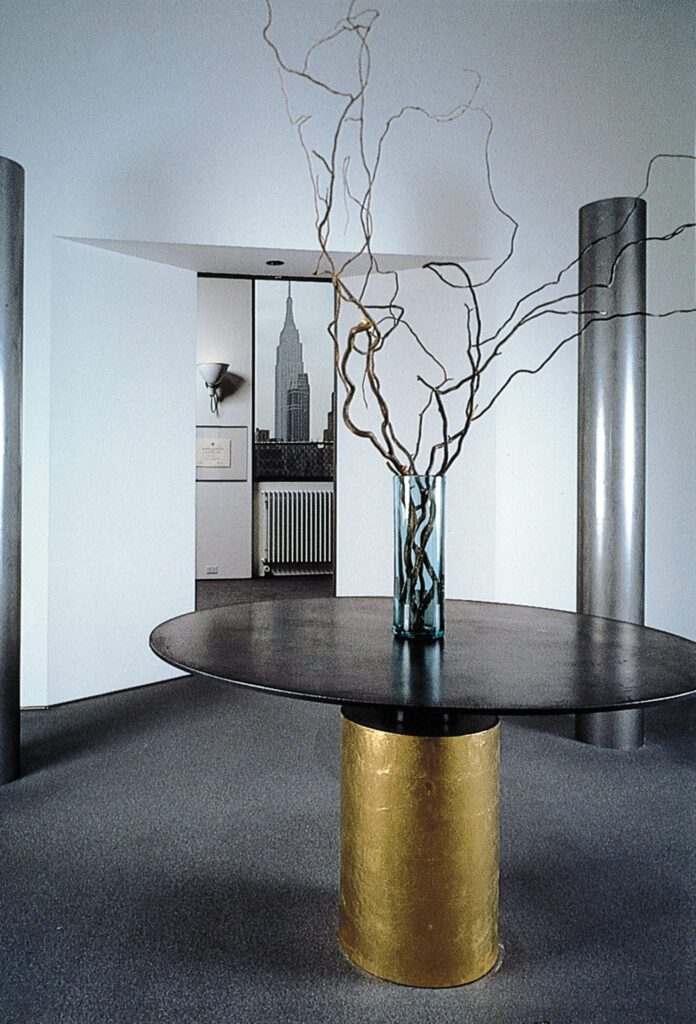 1987 – A Murphy/Jahn-designed tunnel improves pedestrian flow at Chicago's O'Hare International Airport; the Advantage Showroom by JGL Interiors was commended in an Interior Design competition and made the cover in November.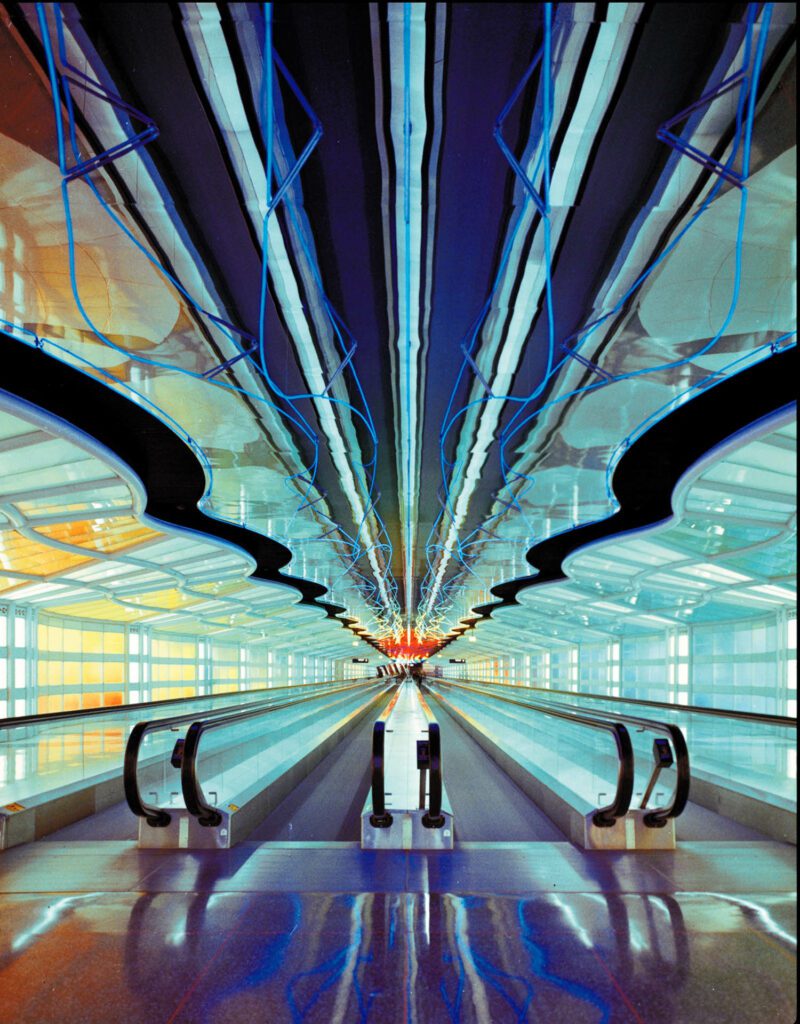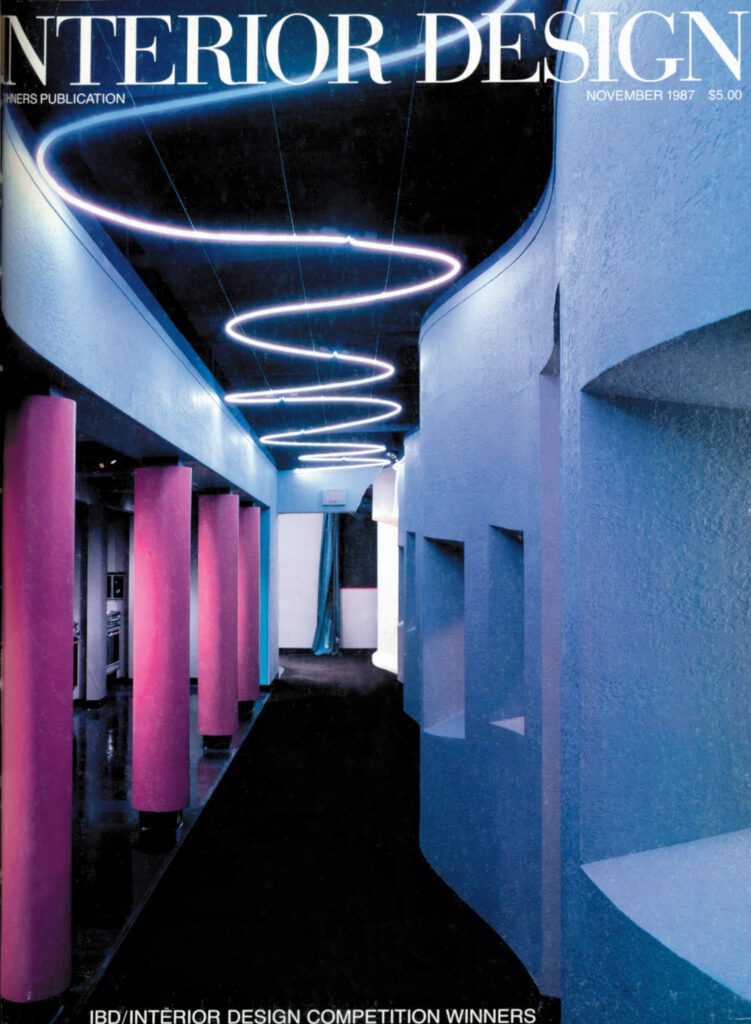 1988 – Andree Putman's Entrepots Laine collection includes this bench.