Aranda/Lasch Designs Custom Furniture for Chipakata Children's Academy
Experimental NYC design studio Aranda/Lasch won an international competition by the 14+ Foundation to design a modular furniture system for the Chipakata Children's Academy in Zambia, Africa. The firm's concept, called "Nesting Furniture," is composed of tables and seating elements which can be arranged as lunch tables or playground equipment.
Each element of Nesting Furniture seamlessly fits together. The near-infinite configurations will support a variety of functions for the arts-intensive academy, including seating for impromptu gatherings, dining, meetings, and community events.

"We looked for a particular building technique that is unique to Zambia and found it in the craft of wattling, or twig weaving" says Benjamin Aranda, co-founder of Aranda/Lasch. "It is rough, strong, and has a great deal of complexity and richness." Nesting Furniture is crafted with the twig weaving technique.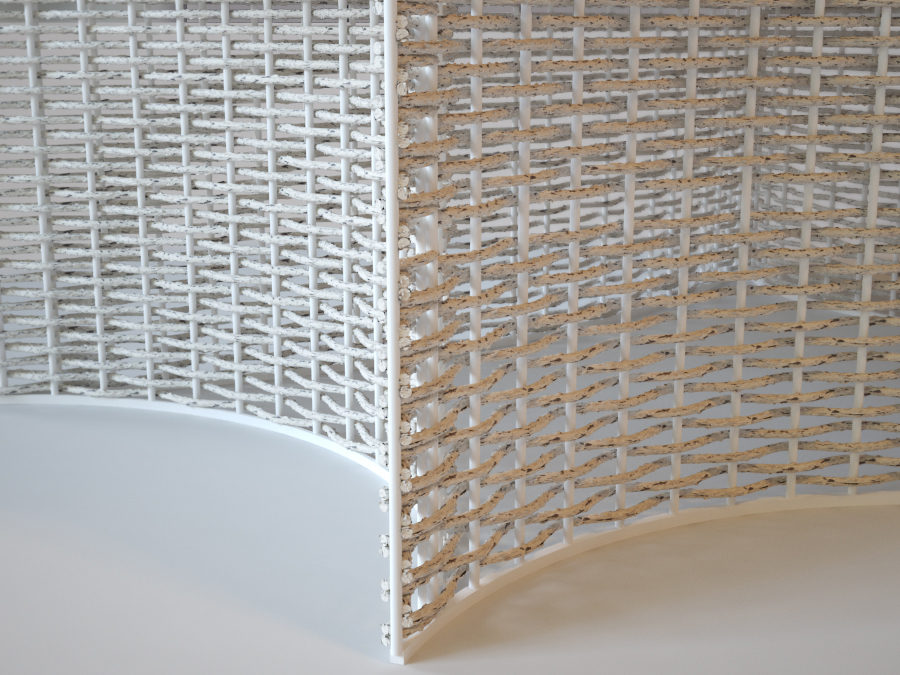 14+ Foundation's brief outlined that a successful design should be lightweight and weather-resistant, and respect the culture and vernacular of both Zambia and the Academy. Attention to materials and fabrication methods suitable for Sub-Saharan Africa also played a significant factor.