NYSID Presents "Maggie's Centres: A Blueprint for Cancer Care"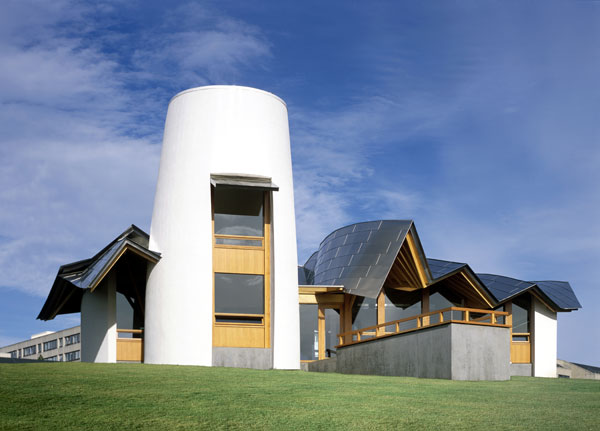 Maggie's Dundee, in Dundee, Scotland, designed by Frank Gehry in 2003.




From March 7 to April 25, the

New York School of Interior Design

will present an exhibition on

Maggie's Centres

, an organization that provides practical, emotional, and social support to people suffering from cancer. Built on the grounds of cancer hospitals, the centers are oases designed by the likes of Frank Gehry, Rem Koolhaas, Steven Holl, and Zaha Hadid to provide environments for wellbeing.

"Maggie's Centres: A Blueprint for Cancer Care" will feature five of the 17 centers in the United Kingdom. "Maggie's offers an essential service to those with cancer, and we wanted to shine a light on the important work they do and bring it to a U.S. audience," says David Sprouls, NYSID president


. "NYSID also offers a Masters Program in Healthcare Interior Design, so the two institutions share the belief that one's environment can promote healing."

The organization was founded by Maggie Keswick Jencks and her husband, Charles Jencks, as a response to her own experiences with breast cancer. The first Maggie's Centre opened in 1996 in Edinburgh, Scotland, a year after her death. During the last 18 months of her life, Jencks worked closely with her medical team to develop a new approach to cancer care. By opening the centers, she and her husband believed patients could begin living more positively with cancer.

Demonstrating the exhibition's part-hospital, part-church, part-museum, and part-home focus, Maggie's Dundee, in Dundee, Scotland, opened in 2003 and is situated adjacent to Ninewells Hospital. Slated for a lot near St. Bartholomew's Hospital in London, the future Maggie's Barts by Steven Holl will feature a matte glass facade with horizontal bands that reference musical staff.