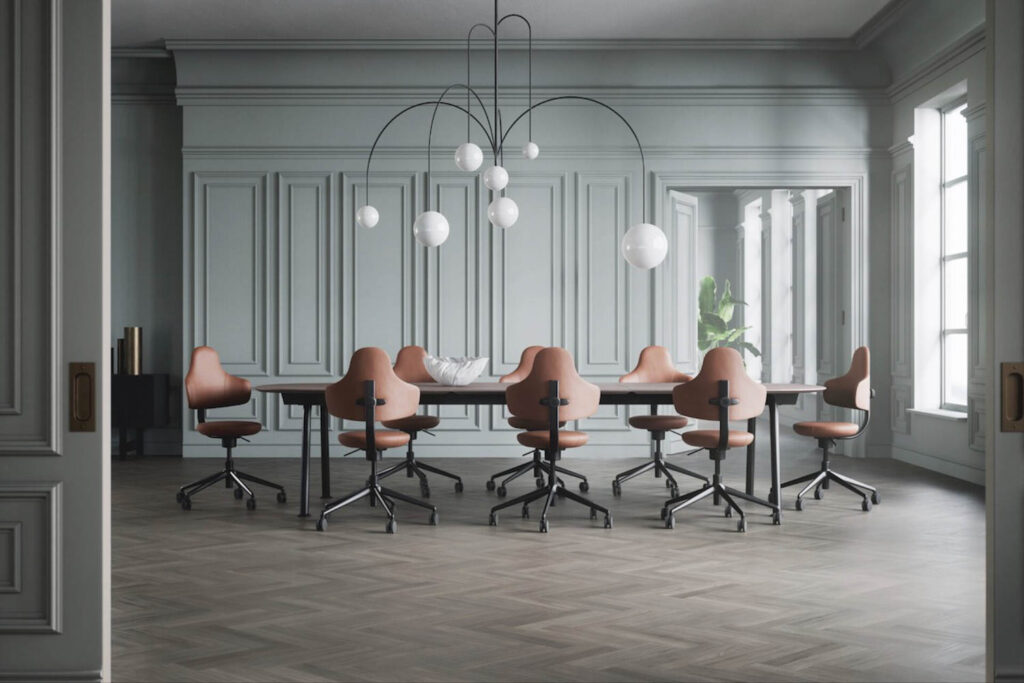 15 Highlights from the Stockholm Furniture Fair 2023
"I don't know anything about architecture or design but I have done some heavy googling," joked Swedish poet and writer Elis Monteverde at the first annual Scandinavian Design Awards. Premiering February 6, 2023, at the colossal 16,000-square-foot Blue Hall at Stockholm City Hall, a prestigious venue also used for the Nobel Prize, the event kicked off Stockholm Design Week with appropriate fanfare, honoring firms (among them Crème Atelier, Massproductions, and Vestre) in eight categories.
After a two year break due to the pandemic, the rebranded Stockholm Furniture Fair (formally Stockholm Furniture & Light Fair) ran earlier this month, and attracted visitors from over 100 countries with Scandinavian furnishings from more than 400 exhibitors. Once again, rising design talent earned the spotlight in Greenhouse, representing 32 designers and 30 design schools from 18 countries. Adjacent to the fair, in the historic Älvsjö gård manor house, Älvsjö Gård, a platform for collectible design, made its debut. From a transparent sun lounger that reminds us furnishings should also be designed for women to a campaign to renew a time-worn chair to a bench that remains dry, here are 15 of our favorite finds.
The Latest in Scandinavian Furniture Design
Cheekily transparent, the acrylic, nylon thread, and powder-coated steel pipe Osynlig (Invisible) recliner by Jenna Gillinger fits the female body's angles, ratios, and measurements. The chair is a "transparent surface to highlight the invisibility of the female body in the design industry," says the designer, noting that the male body is still the standard used today for testing and designing furniture. It was featured in Greenhouse, as part of "Domestic Commons," an exhibit featuring 11 students from Stockholm's Konstfack, University of Arts, Crafts, and Design.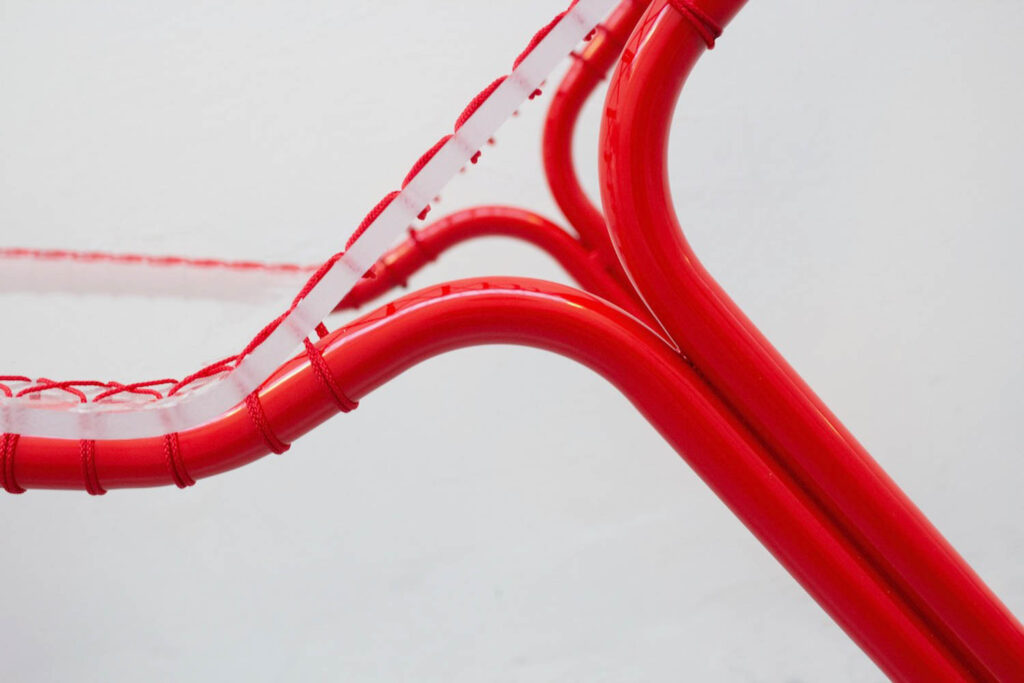 2. Sprout by Lisa Hilland for NK Interior
Glassblowing has a rich history in Sweden. In recent years, the producers have disappeared, threatening the craft's survival. To promote the tradition, Stockholm department store NK Interior presented a trove of experimental glass prototypes created in collaboration with local glassmaker Reijmyre Glassworks and high-profile designers. Referencing a young plant pushing through the soil, the Sprout candle holder by Lisa Hilland requires three glassblowers and six hands for the creation of its unique clear crystal or colored glass form.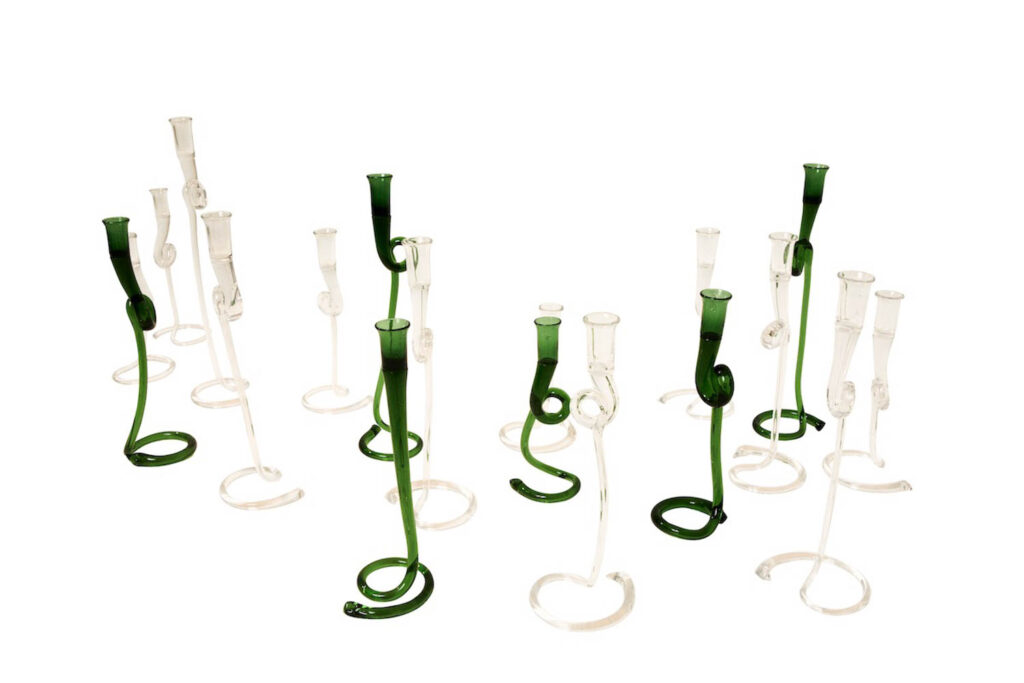 3. Crown Jewels by Lezan Lurr for Massproductions
Launched in 2013, the upholstered Crown armchair by Chris Martin is a product still running strong for manufacturer Massproductions. Well-loved Crowns find new life as part of The Crown Jewels, the manufacturer's renewal series. In its fourth edition, Lezan Lurr, founder of fashion brand Namacheko, creates two new Crowns. The first is stripped to its metal skeleton and then clad in sanded, laser-cut aluminum, and the second is encased in sliding dyed wood fiber panels (Valchromat), also sanded as well as oiled.
4. Soft Serve Lamp by Jacqueline Kessidis and Lucas Lind for Crème Atelier
What is sweeter, ice cream or a sustainably designed lamp? No need to choose. Each 3-D-printed Soft Serve lamp by Jacqueline Kessidis and Lucas Lind is made to order, avoiding waste, while its materials consist of glass and rPLA—a combination of corn starch and recycled food packaging—sourced from Holland. In addition to white, the twisting shade is offered in ice cream-themed hues complementary to its base: think Rhubarb, Vanilla Bean, or Peach Sorbet.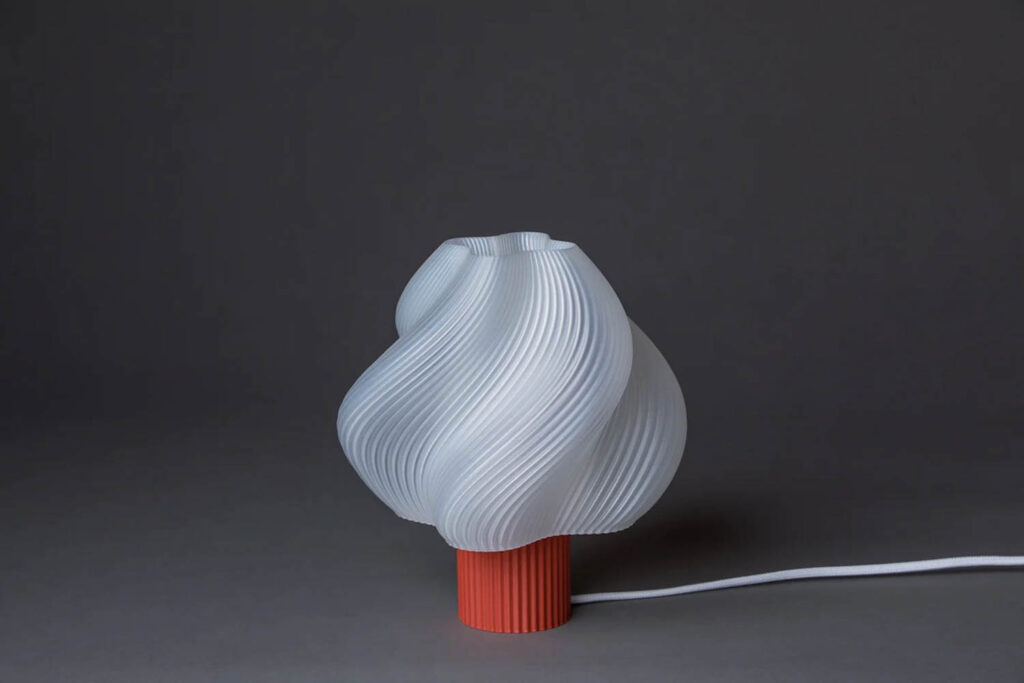 5. Ypsilon by Daniel Rybakken for Vestre
Instead of pooling and risking a cold and wet seating experience, water flows right off Ypsilon by Daniel Rybakken. The bench provides both a comfortable and quick-drying seat with its two angled beams of treated pine or ash resting on galvanized Swedish steel. Straight or round versions include optional armrests and backrests, and options include a metal table top.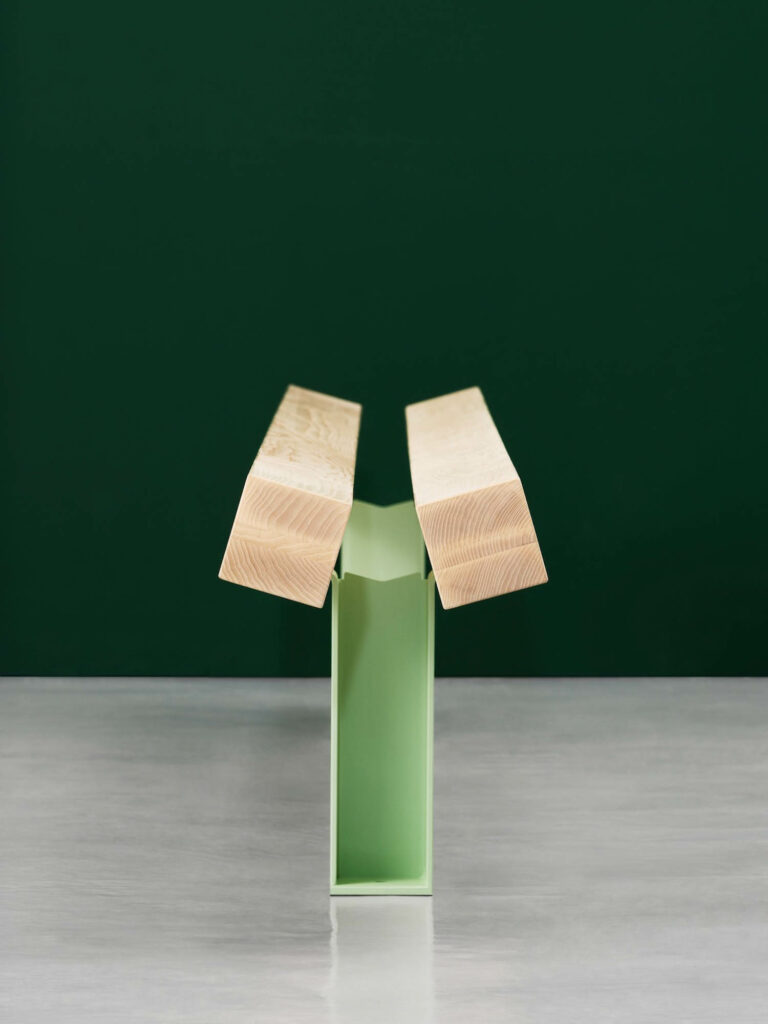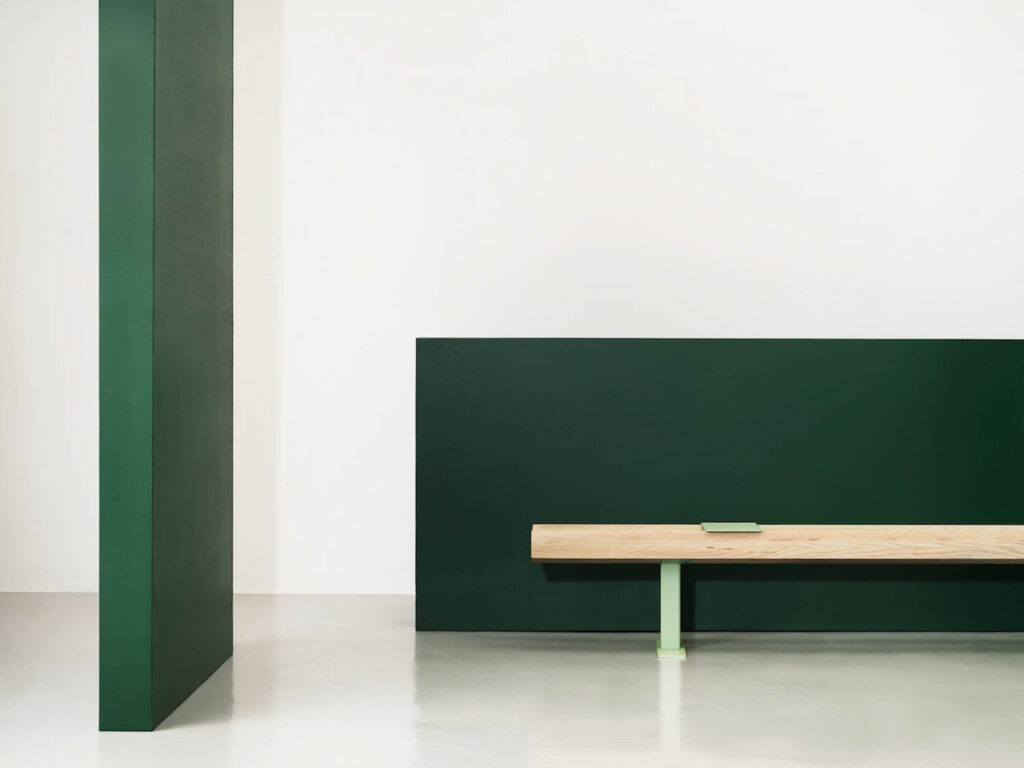 Held in one of the city's oldest villas, collectible design event Älvsjö gård offered creatives 13 rooms set over two floors. For Fragile Sense, Alexander Lervik pairs panes of multicolored glass with a natural granite base for a chair of seductive contrast.
7. Heavy Metal by Gustav Winsth
Pondering the evidence that people are statistically shown to slow down and look at themselves, Gustav Winsth proposes a mirrored image as an attractive force. Rendered entirely in reflective stainless steel, Heavy Metal is both mirror and functional shelf—and, in order to look at yourself, you can't help looking at it.
8. Pebble Rubble by Front for Moroso
A dynamic sensory experience turned the spotlight on a seating collection by design studio Front, the Stockholm Furniture Fair's first Swedish guest of honor. With soothing sounds recorded from nature and projections of light and video, Front's modular Pebble Rubble seating collection became an unlikely screen, with the projections looping over the collection's Arda fabric (also designed by Front and produced by Kvadrat). The mesmerizing installation was first shown during last year's Milan Furniture Fair.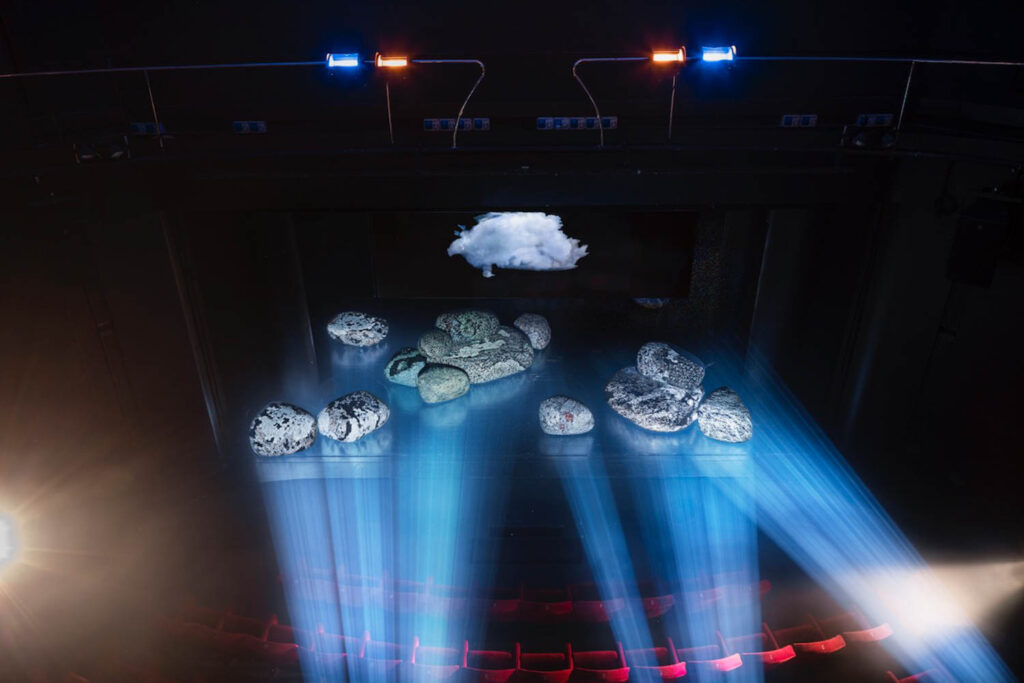 9. Spine by Form Us With Love for Savo
An adaptable chair offers only advantages in today's increasingly flexible office space. To allow the Spine office chair to be endlessly rebuilt and adjusted to meet customized office needs, Form Us With Love developed a state-of the art modular design. Six versions are available, and colors and materials are just as flexible.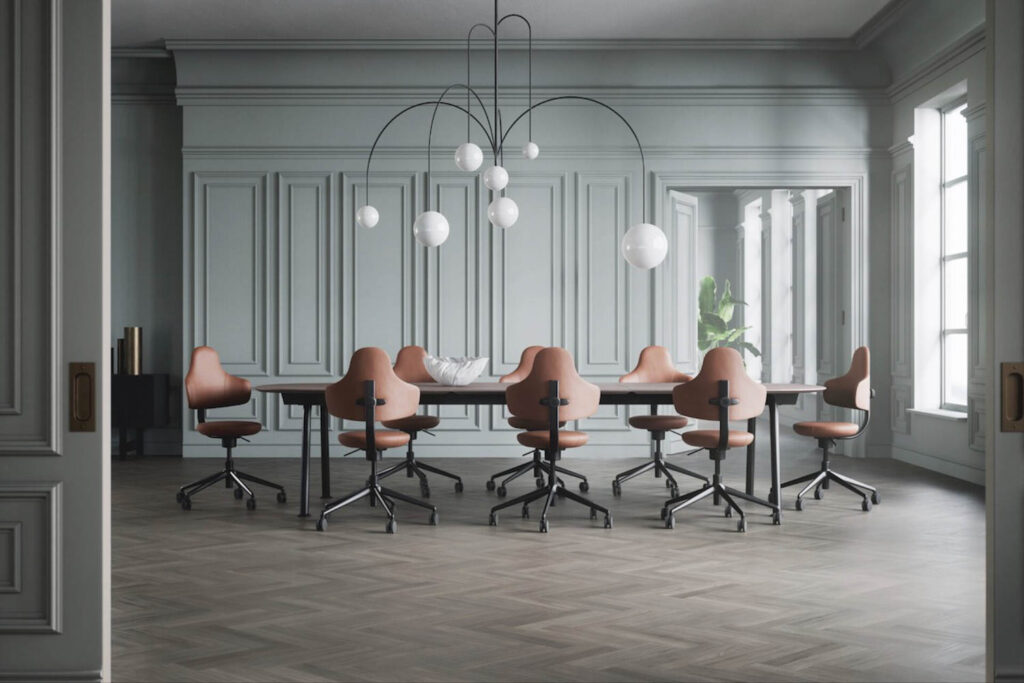 10. Chop by Philippe Malouin for Hem
Sweden's winters are not for the weak. Hem's first entry into the outdoor market is built from rust-resistant pipes crafted to withstand even the harshest of outdoor seasons. With a circular or square powder-coated or stainless-steel structure, Chop by Philippe Malouin consists of a table and a chair.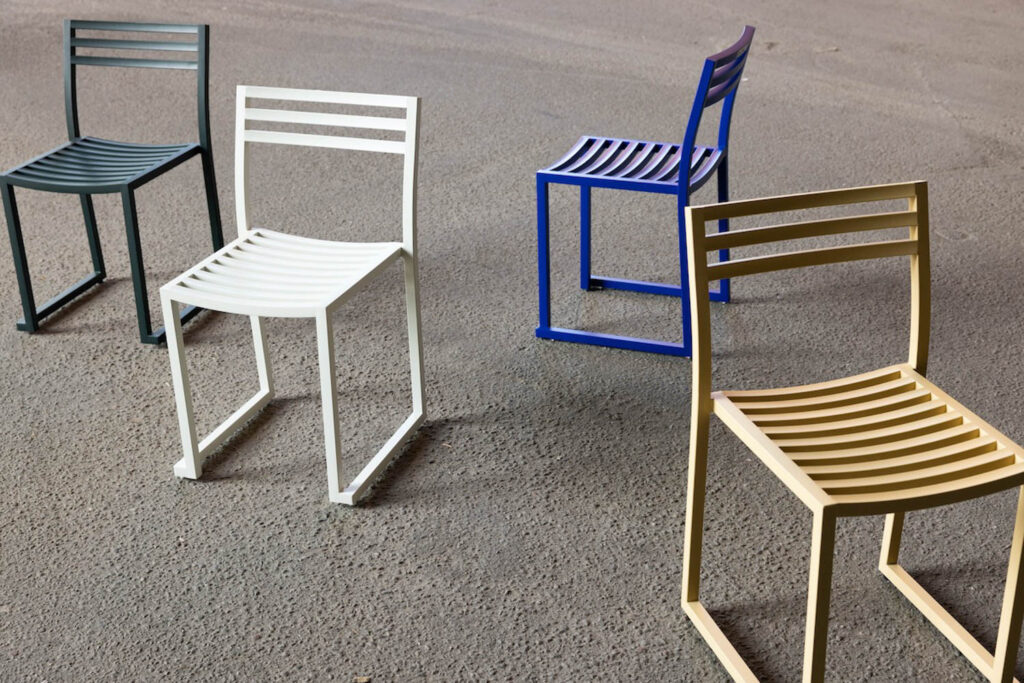 11. Path by Todd Bracher for Humanscale
Sadly, ocean plastic is currently an unlimited resource. U.S. company Humanscale used the fair to offer a sneak peek of Path by Todd Bracher, touted "the world's most sustainable and inclusive task chair." The third in its Ocean series, Path is composed of 20 pounds of recycled material (nearly nine pounds from the sea), such as reclaimed fishing nets, used plastic bottles, and post-industrial scraps.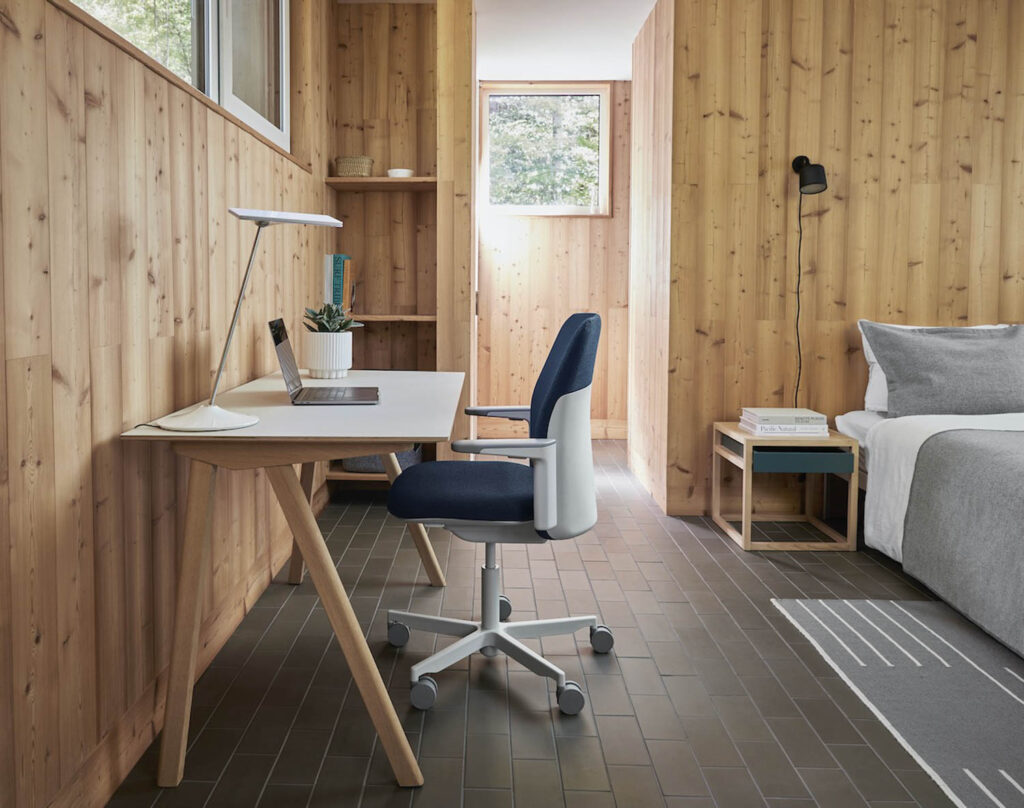 12. "The Bright Future of Wellbeing," an installation by students exploring acoustical possibilities in architecture by Baux
Baux, producer of sustainable acoustic panels, highlighted its signature products with help from rising architects. After receiving a brief, each architect created a model for a project putting Baux's panels to good use. Norwegian student Louise Odden incorporated Norway's scenic landscape into her vision of a cliffside yoga studio.
13. Koster Sun Lounger by Studio Norrlandet for Skargaarden
An elegant teak lounger joins Skargaarden's Koster line of outdoor furniture. Like the rest of the line—all a hardy teak—the Koster Sun Lounger can withstand harsh weather year-around and won't blow away from the roof of a tall building (The wind is reputed to be this strong on the Koster Islands, an archipelago on the west coast of Sweden). The teak can be oiled to maintain its warm reddish-brown hue or left to develop a silver patina.
14. BAU by Note for Lammhults
Soft and low, the upholstered Bau modular seating series by Note offers endless configurations to public or private spaces. The series consists of six units which can stand alone as easy chairs or be combined into flexible sofas.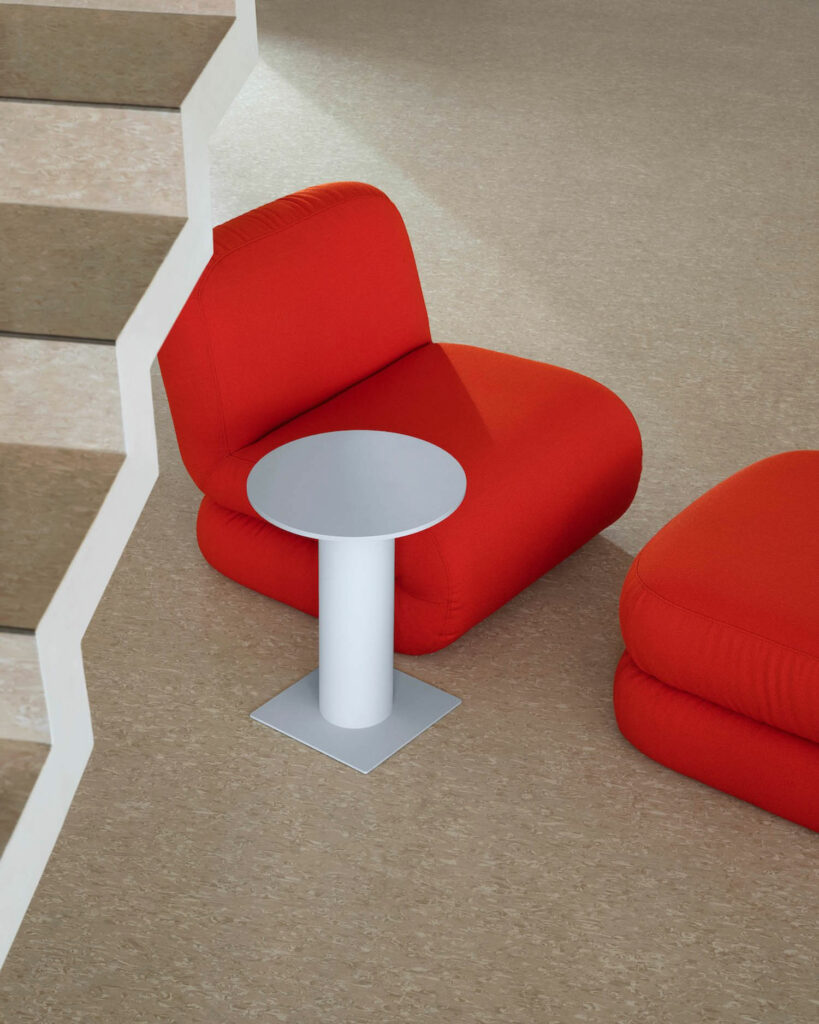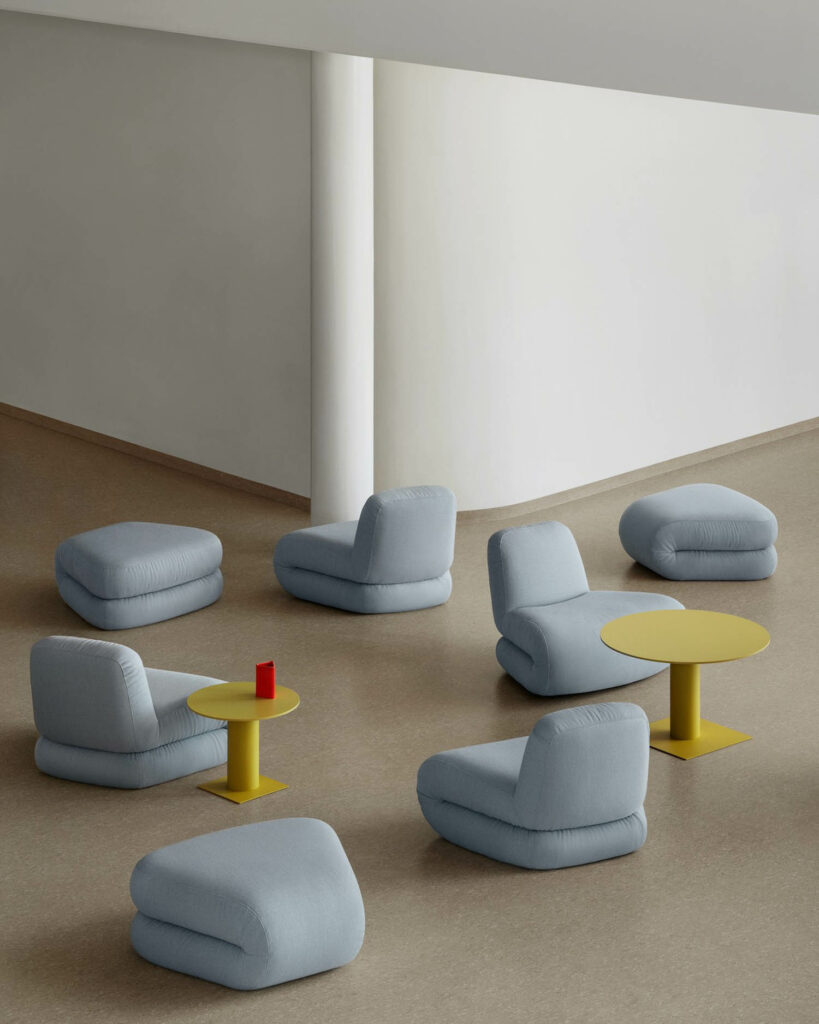 15. Wiurila chair by Bernadotte & Kylberg for Made By Choice
This year, the Nationalmuseum, Sweden's museum of art and design in Stockholm, selected the Wiurila chair for its permanent archives. The stackable wood chair was conceived by Bernadotte & Kylberg—founded in 2012 by Prince Carl Philip Bernadotte and Oscar Kylberg—as a banquet chair for Wiurila, a historic manor and now a hospitality destination dating back to the 15th century. The chair's wing-shaped back and column-like legs point to the manor's architecture.