8 Imaginative Home Accessories and Furnishings by Top Designers
Jean-Baptiste Anotin gives a new meaning to "car seat," and one-of-a-kind customizable light fixtures play with primary colors. Ring in the new year with these inventive home accessories and furnishings by top designers, including bowls inspired by Isamu Noguchi's ashtray series.
8 Home Decor Accessories
Ontwerp Onbekend by Vera Meijwaard and Steven Visser of Visser & Meijwaard
Investigations into corrugated sheet materials by the cofounders of the Dutch studio sparked a colorful series of blown-glass vases, their juicy rippled forms the result of being shaped in modular molds.
Table Basse by Maxime Lis of Manip
Mono-materiality and user interaction are the concepts that drove the Paris designer's elemental table, created from a single scored sheet of anodized aluminum that ships flat for the recipient to bend into 3-D form.
Shou Sugi Ban by Anna Aristova and Roza Gazarian of A Space
An ashtray series by Isamu Noguchi that played with positive and negative space inspired the New York designers' limited-edition bowls, hand-carved from salvaged Lebanese cedar and treated to the titular Japanese charring treatment.
Ert by Guglielmo Giagnotti and Patrizio Gola of Studioutte
The chair, in gloss-lacquered plywood, by the Milanese talents, is a tribute to the De Stijl movement and produced in a limited edition, its assertive geometric silhouette fabri­cated from seven conjoined planks.
No Seat Belt Required by Jean-Baptiste Anotin of Waiting For Ideas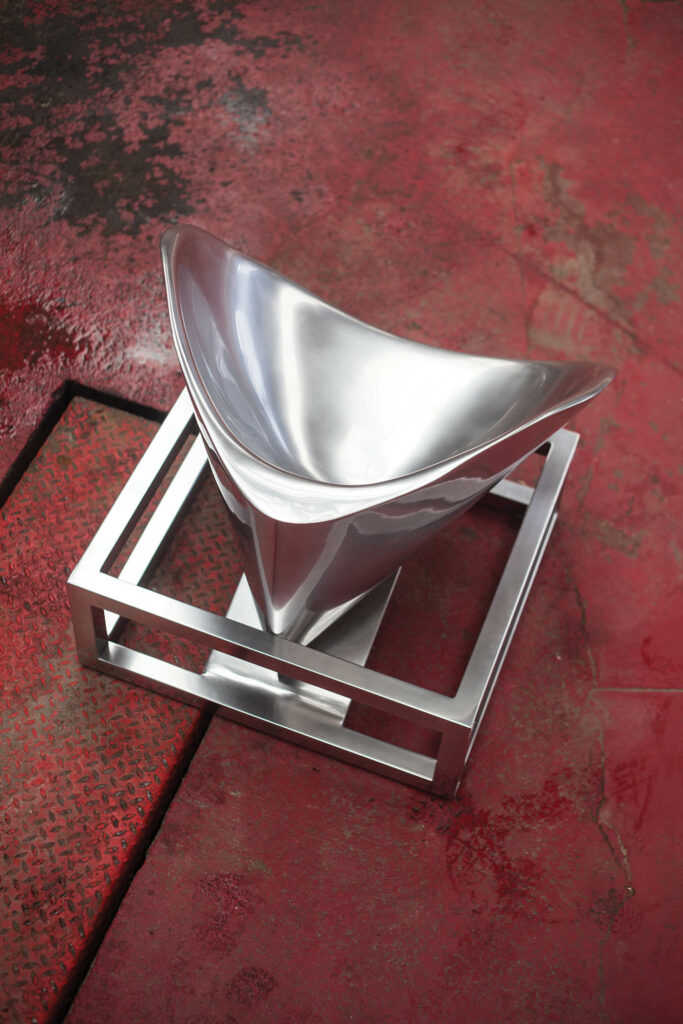 A rectilinear aluminum base curiously supports a curvaceous chrome-painted seat (that looks machined but is in fact handmade) in the designer's tribute to the Paris car shop his great-grandfather founded.
Loop by Paula Terra Bosch of Köllen Design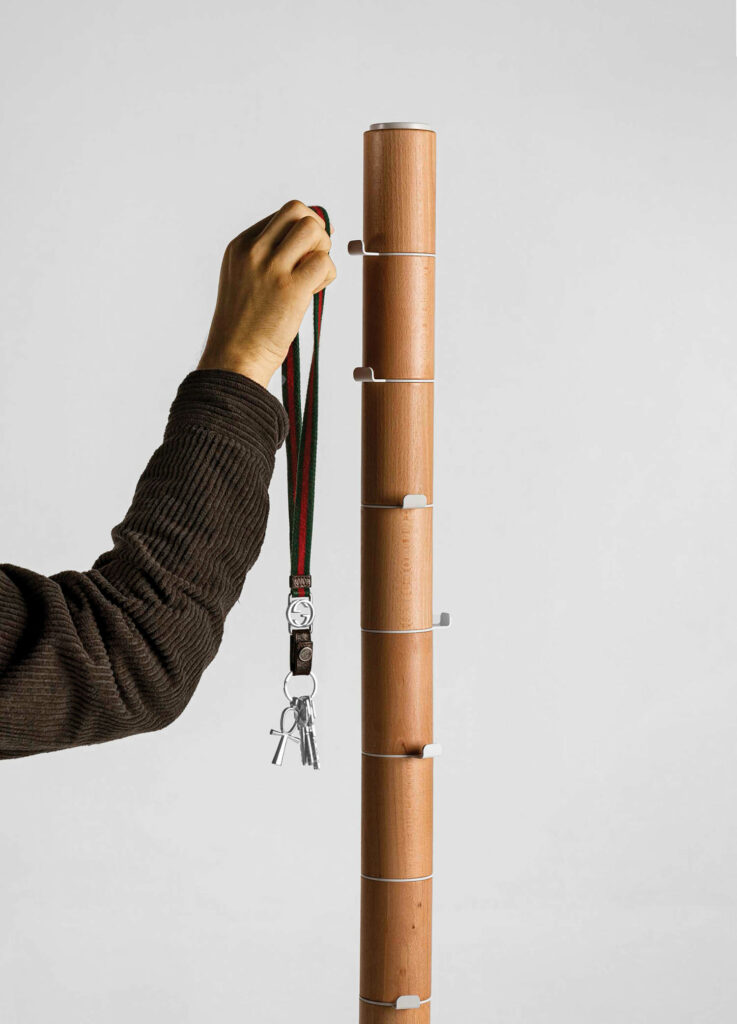 The young Spaniard leveraged a Kickstarter campaign to produce her adjustable floor- or wall-mounted coatrack, its rotating wood units and interstitial metal hooks twisting independently of one another.
Glyph by Kwangho Lee for Hem
The South Korean designer joins the brand's expanding inter­national lineup, proffering this flexible side table that can stand upright or on its side; originally crafted of bronze, it's now produced in sturdy powder-coated sheet steel.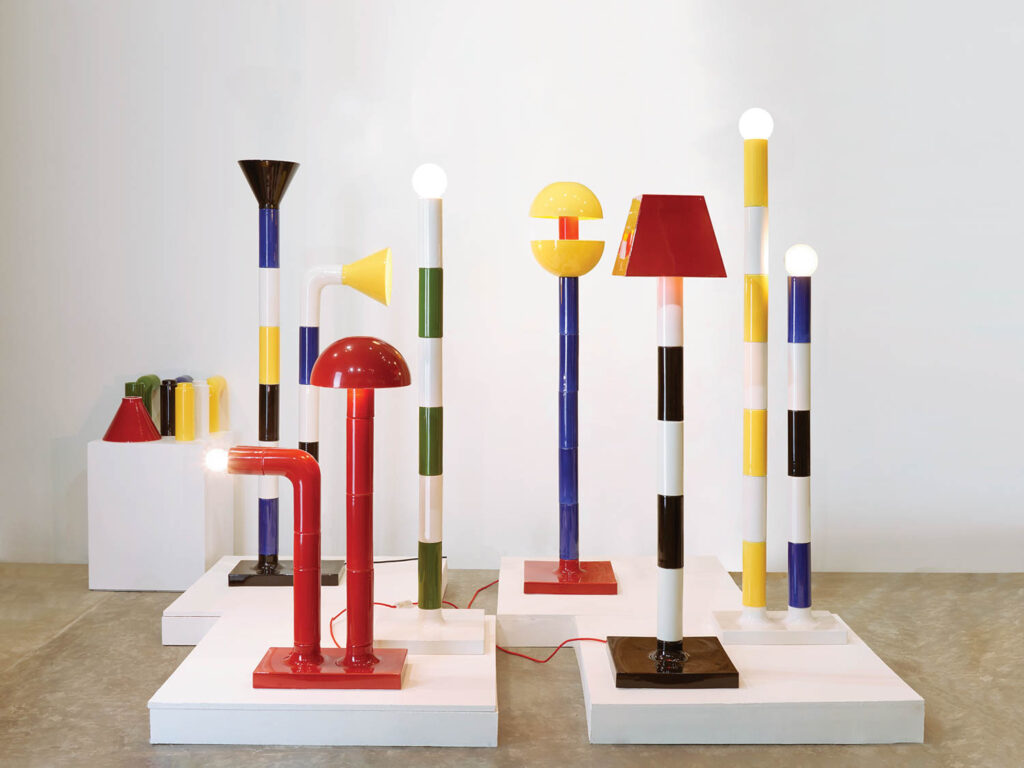 Customize color and form to create a one-of-a-kind sculptural light fixture, handmade in Italy to order (in under 6 weeks) or go with the Paris artist's suggested shapes and pre­ferred primary palette.