8 Artful Floor Coverings Embrace Nature and Geometry
From tiles inspired by forest floors and desert sands to hand-spun Afghan wool rugs, these flooring options reflect the shapes of the natural world.
Rugs, Tiles, and More Geometric-Inspired Flooring Options
Round Composition Blue Sand by Golnar Roshan and Ruben de la Rive Box for Moooi Carpet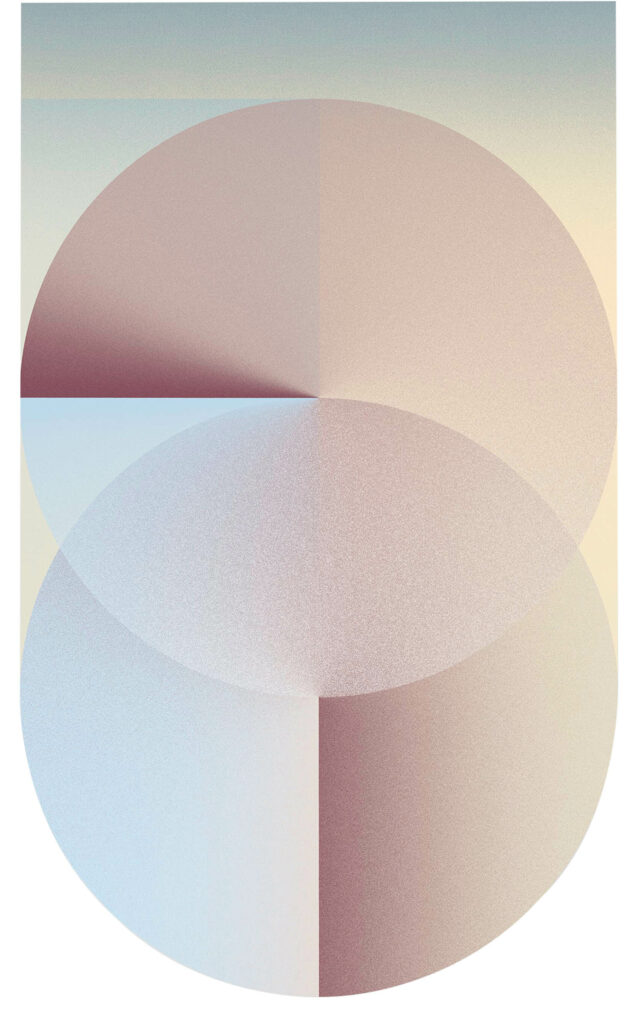 Rugs from Rive Roshan's Colour Dial collection capture time and movement via tones and shades layered and blended within a geometric framework—the designers' interpretation of sundials.
Doblecara by Ronan Bouroullec for Nanimarquina
Ancient kilim weaving techniques combine with handknotting to create this brushstroke-like design that's reversible—one side subtle, the other bold—in hand-spun Afghan wool.
Koke by Kristin Ortiz and Maz Ortiz of Haustile
This mother-daughter creative duo—the brand's cofounder and design director, respectively—teamed to conceive a high-tech-printed porcelain tile inspired by nature at ground level: forest floors and desert sands.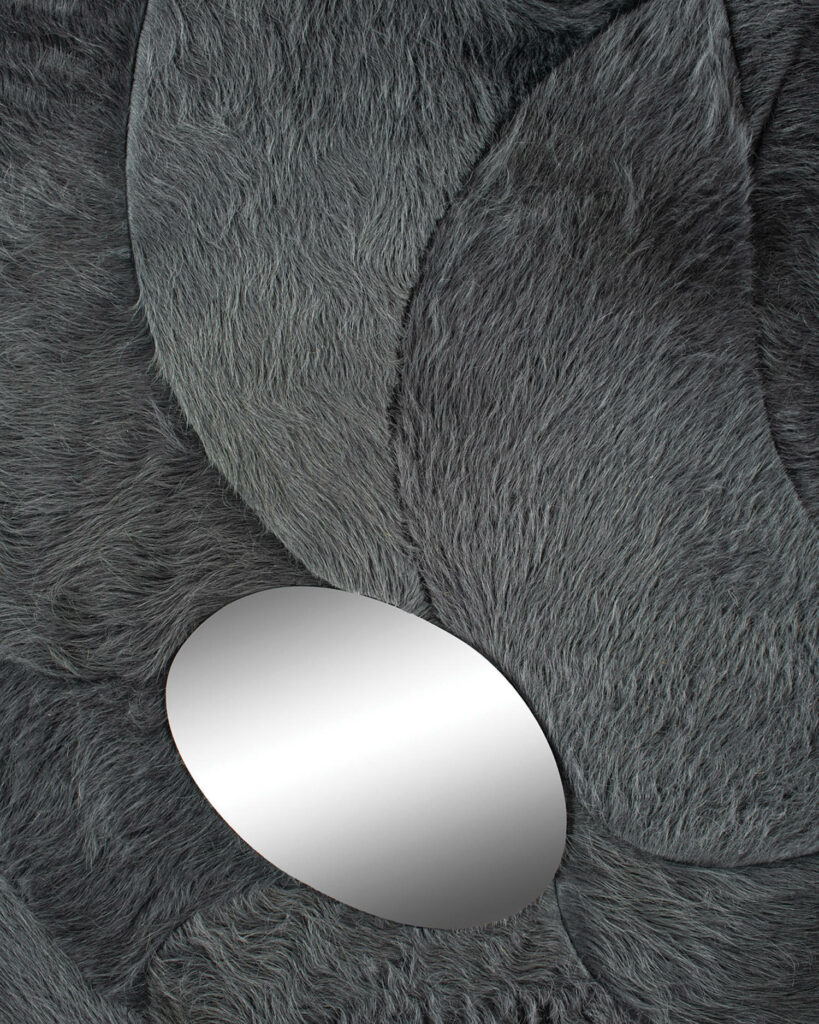 The Philly-based glassblowing phenom and furniture designer masterminded a sexy collection of amorphic patchwork-hide floor coverings, each enigmatically accented with a mirrorlike polished-steel "portal."
Loni by Cean Irminger of New Ravenna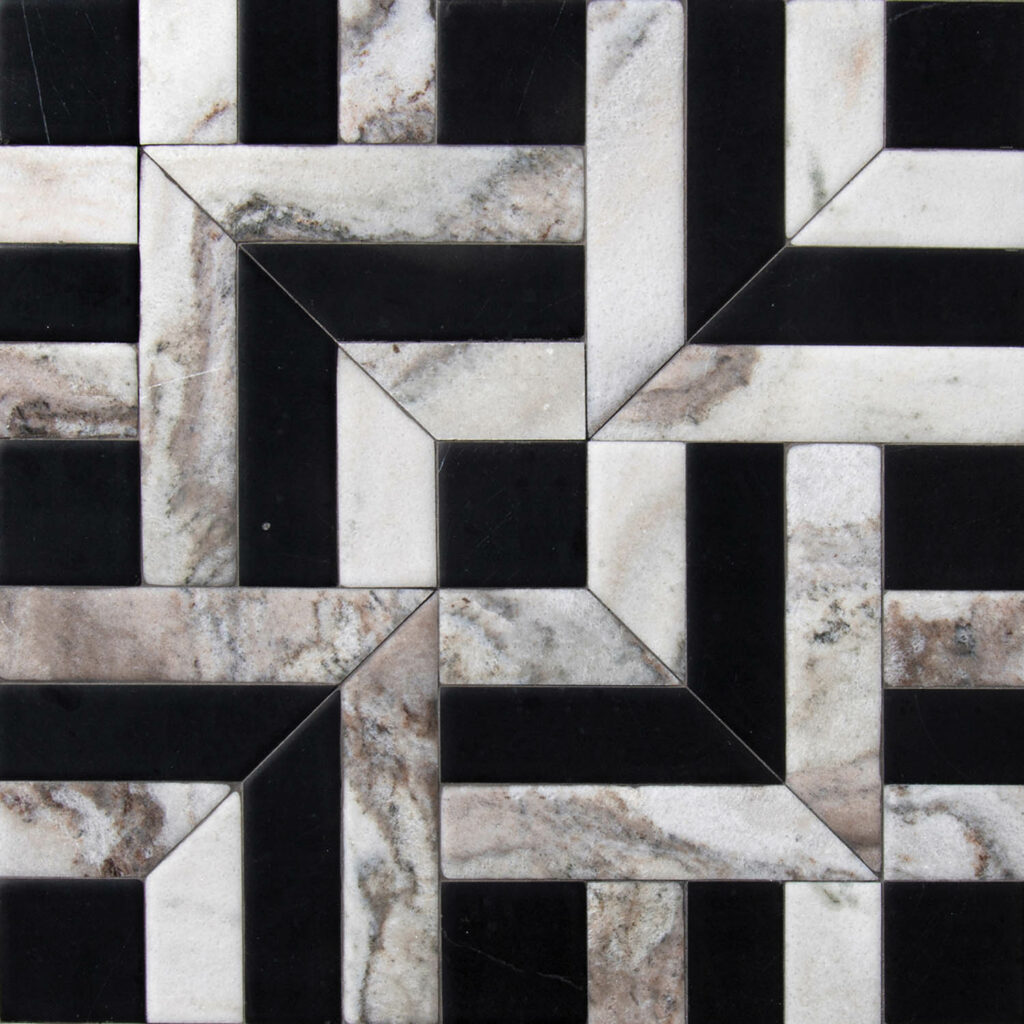 To celebrate the tile brand's 30th anniversary, its creative director reinterpreted enduringly popular mosaic patterns in new materials, such as this intricate assemblage of waterjet-cut honed Cashmere and Nero Marquina marbles.
Light Sienna by Shanan Campanaro of Eskayel
From the California designer's Progressions collection, a rug inspired by wind and water represents a seamless flow of the full color spectrum, handknotted of silk and merino wool.
Emblem by Emiliano Salci and Britt Moran for Pierre Frey
Dimorestudio's five-piece carpet series encompasses a mix of florals, abstracts, and geometrics—such as this stripe-meets-zigzag—drenched in warm, golden shades evocative of 1970s-era Milanese modernity.
Polaris by Gavin Harris for Designer Rugs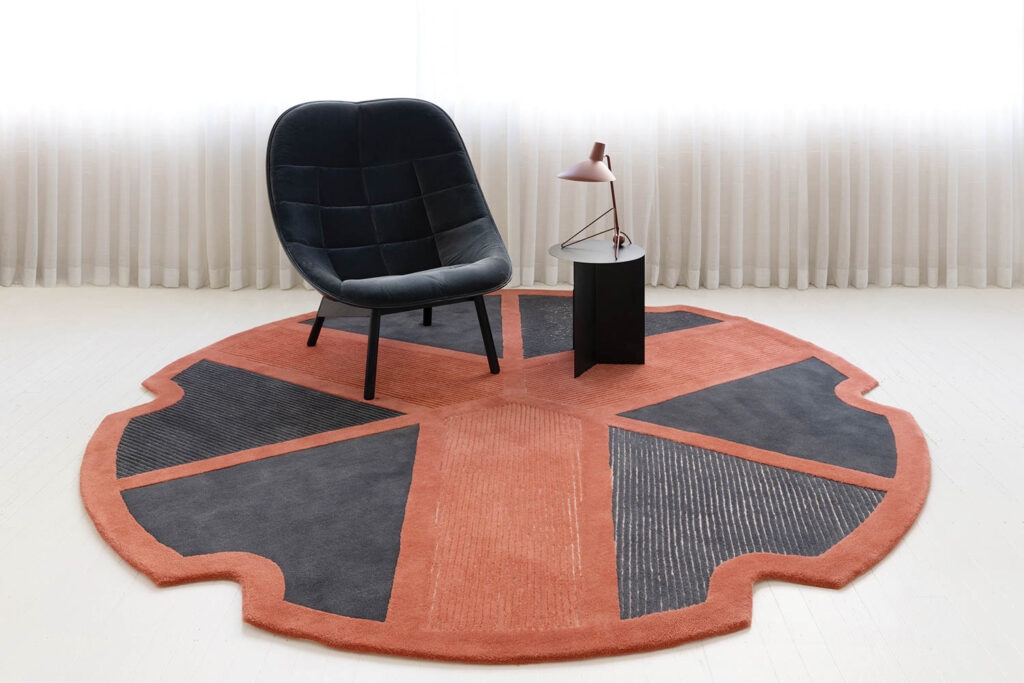 The interior and industrial designer's New Zealand wool rug, tufted and carved by hand, represents a stylized, graphic take on joinery and interlocking machinery components.