8 Rugs by Esteemed Designers That Elevate Any Interior
These innovative rugs are sure to spark conversation. From a handknotted wool rug by Diane von Furstenberg that references Giraffe markings to one that incorporates recycled candy wrappers by Josephine Akvama Hoffmeyer, these floorcoverings prove there are no limits to a designer's imagination.
Wool, Silk, and Candy Wrappers Are Part of These Rug Designs 
In this handknotted wool-and-silk rug from the experimental designer's Angles collection, over­lapping tonal tessellations in a rosy palette convey depth and the illusion of mesmerically suspended shapes.
Point of Contact by Mareike Lienau of Lyk Carpet
Through textiles, the Berlin artisan explores stewardship and storytelling: Her spiral art piece made from fair-trade Nepali wool symbolizes how everyday encounters transform the human perspective.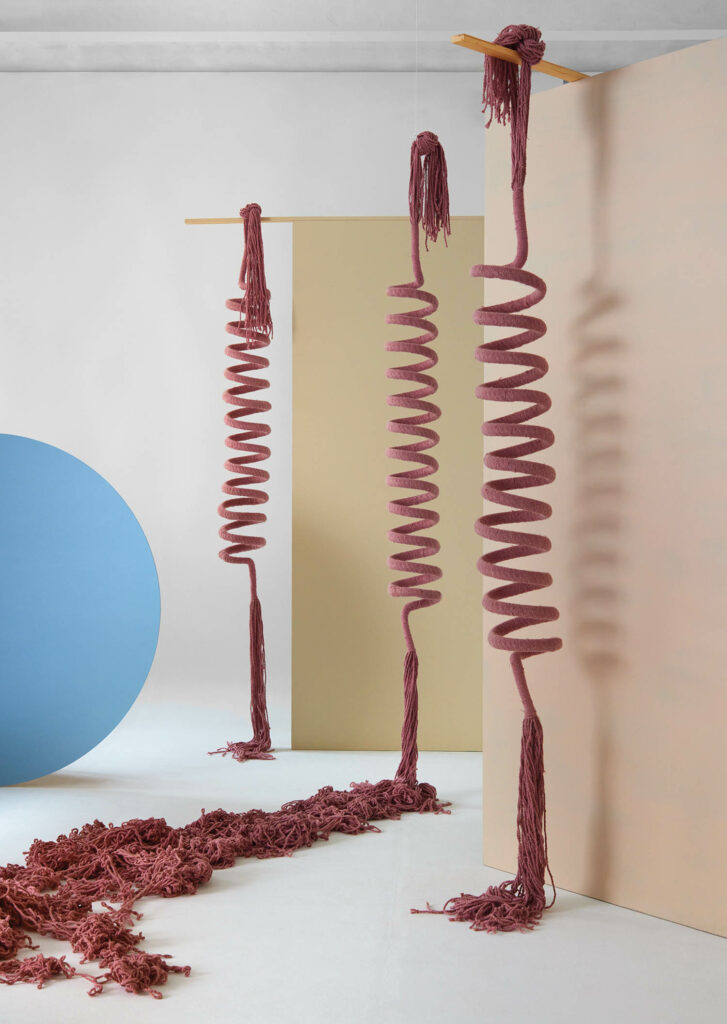 Giraffe Dusk by Diane von Furstenberg for The Rug Company
A handknotted Tibetan wool rug, its proceeds supporting the World Wildlife Foundation, pays homage to the fashion designer's iconic wrap dresses via an animal-print motif dug from the archives.
The prolific Los Angeles designer's Tibetan wool rug inspired by trompe-l'oeil dazzle camouflage comes in standard sizes, of course, but for extra pizzazz it can be custom cut to echo its pattern, as seen here.
From a collection based on the American Southwest, the British designer's rug—made of Himalayan wool and bamboo silk in a mélange of earthy tones and geometric motifs—takes cues from New Mexico's state capital.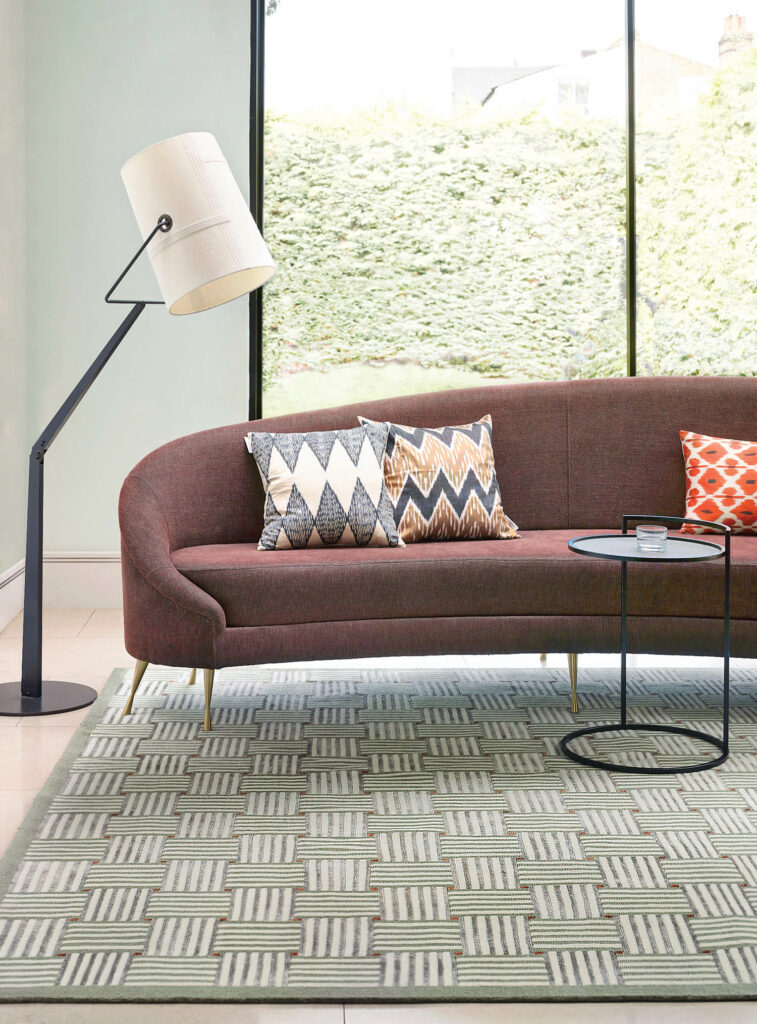 Plaster by Elizabeth Roberts for Radnor
The Brooklyn-based architect mashed up luxe looks and gently bohemian references to craft a playfully shaped, Goodweave–certified mohair rug with handwoven jute fringe, part of her debut collection, Parlor.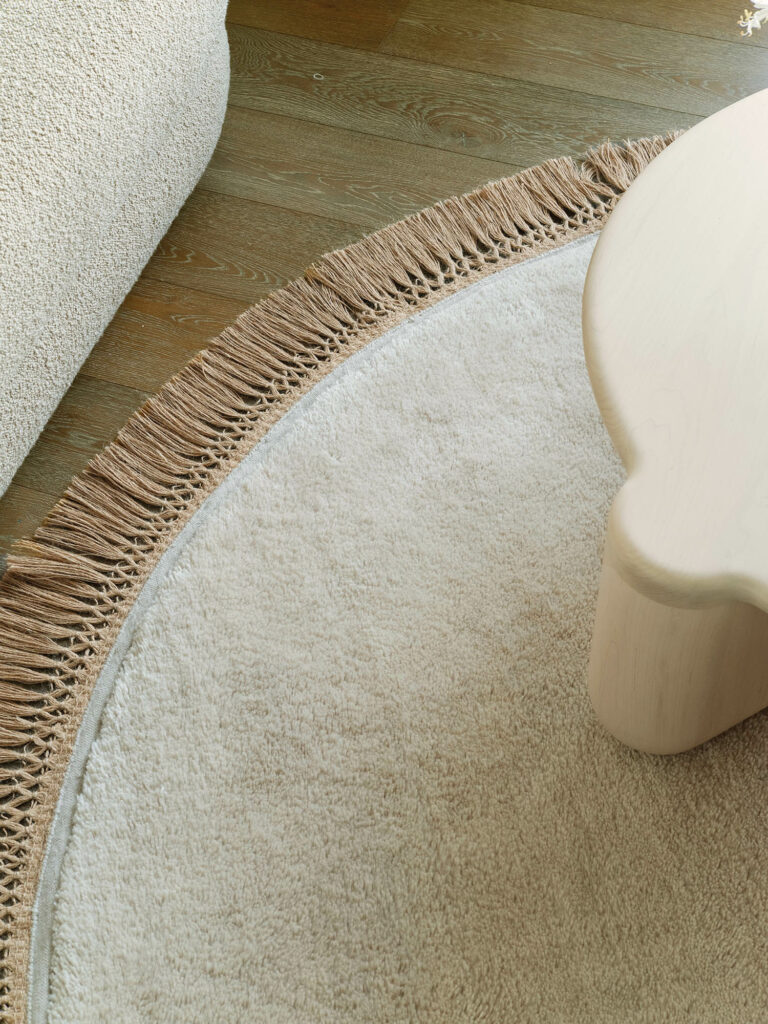 Movement 1 by Lars Myren for Fayette Studio
Rugs by the LM Design Studio founder are a soulful ode to hue and pattern, all completely customizable in colorway, with variations in pile height that suggest depth and indulgent movement.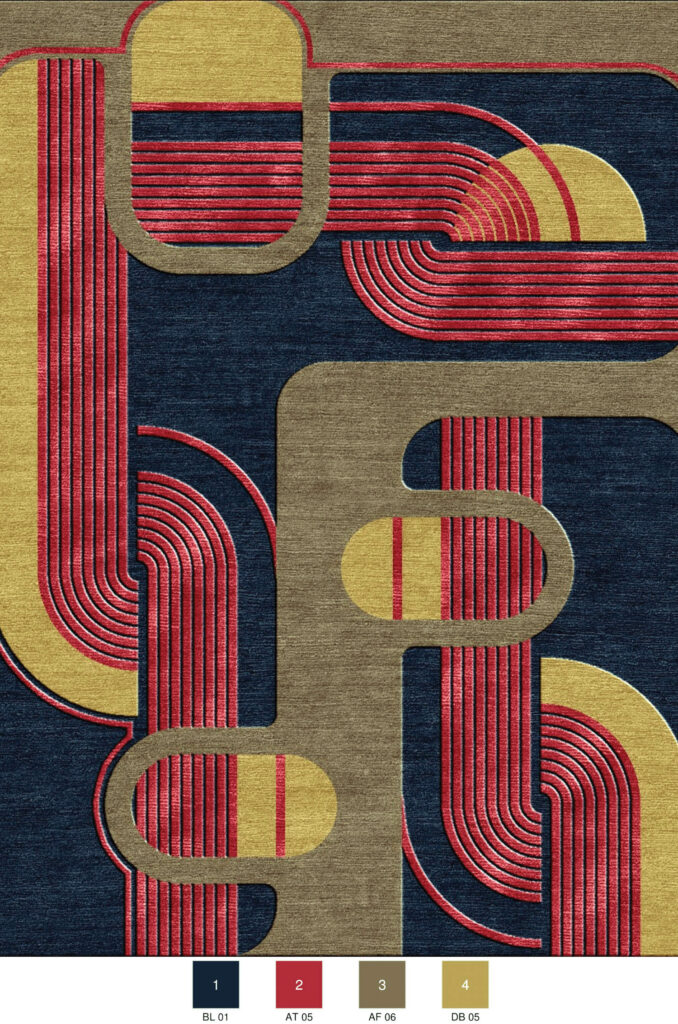 Candy Wrapper by Josephine Akvama Hoffmeyer for Nomad
A musician turned "color composer," the File Under Pop founder and creative director curated six new shades, including zesty Lime Juice, for the German carpet brand's rug made of wool and recycled candy wrappers.