13 Gray and Black Interiors Set the Tone for Halloween
Dark neutrals don't have to be boring. This Halloween, we're channeling spooky yet chic energy into these gray and black interiors.
Editor's Note: This story was updated October, 31, 2022.
1. Sensorial Retail Locales Around the Globe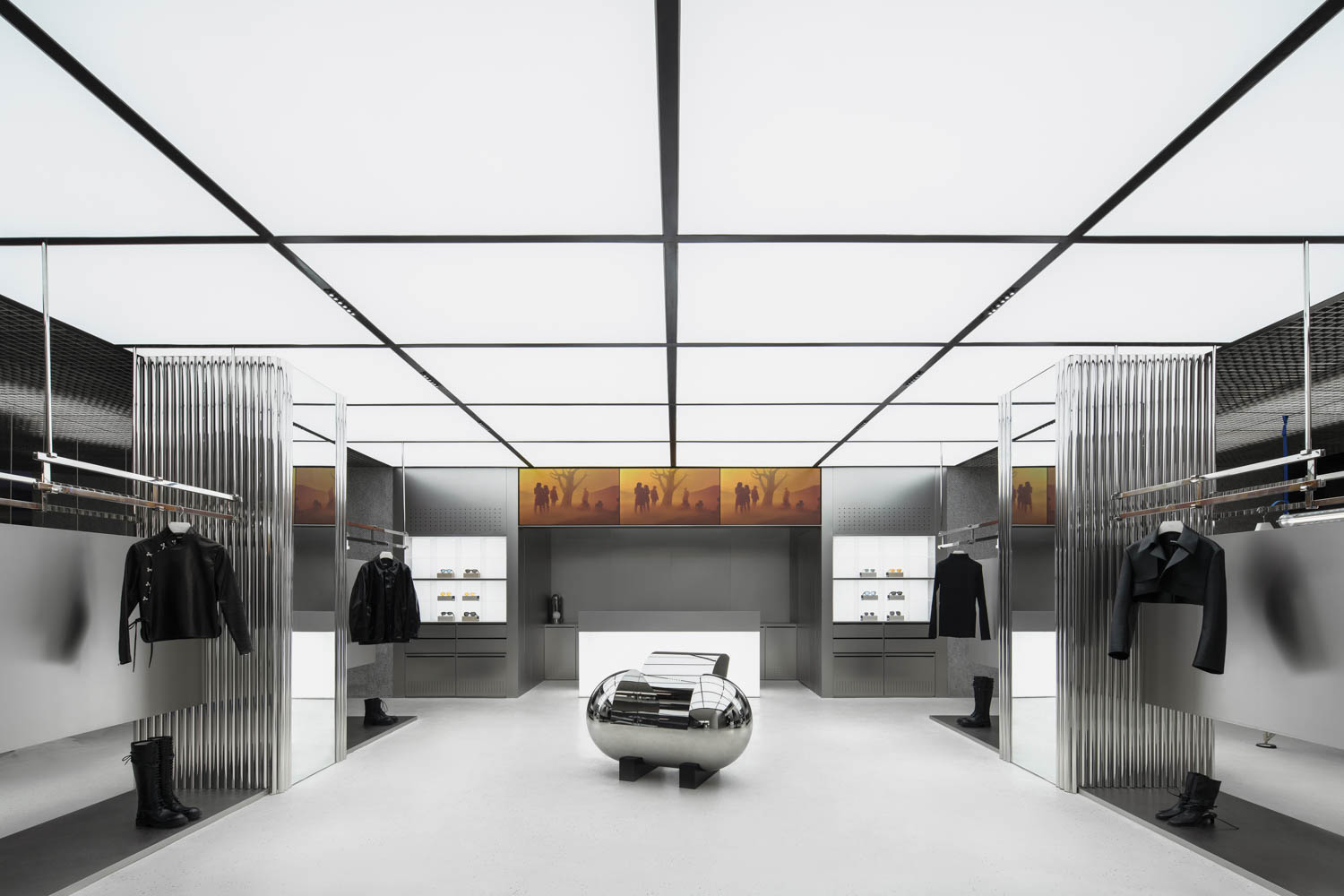 For this fashion retailer, which offers a curated collection of independent designers from around the world, an avant-garde yet neutral environment illuminated by shadowless backlit ceilings — think 2001: A Space Odyssey — puts focus on the clothing. Read more.
2. PIG Design Creates a Retro-futuristic Visual Mix for Shanghai's GRNDCNTRL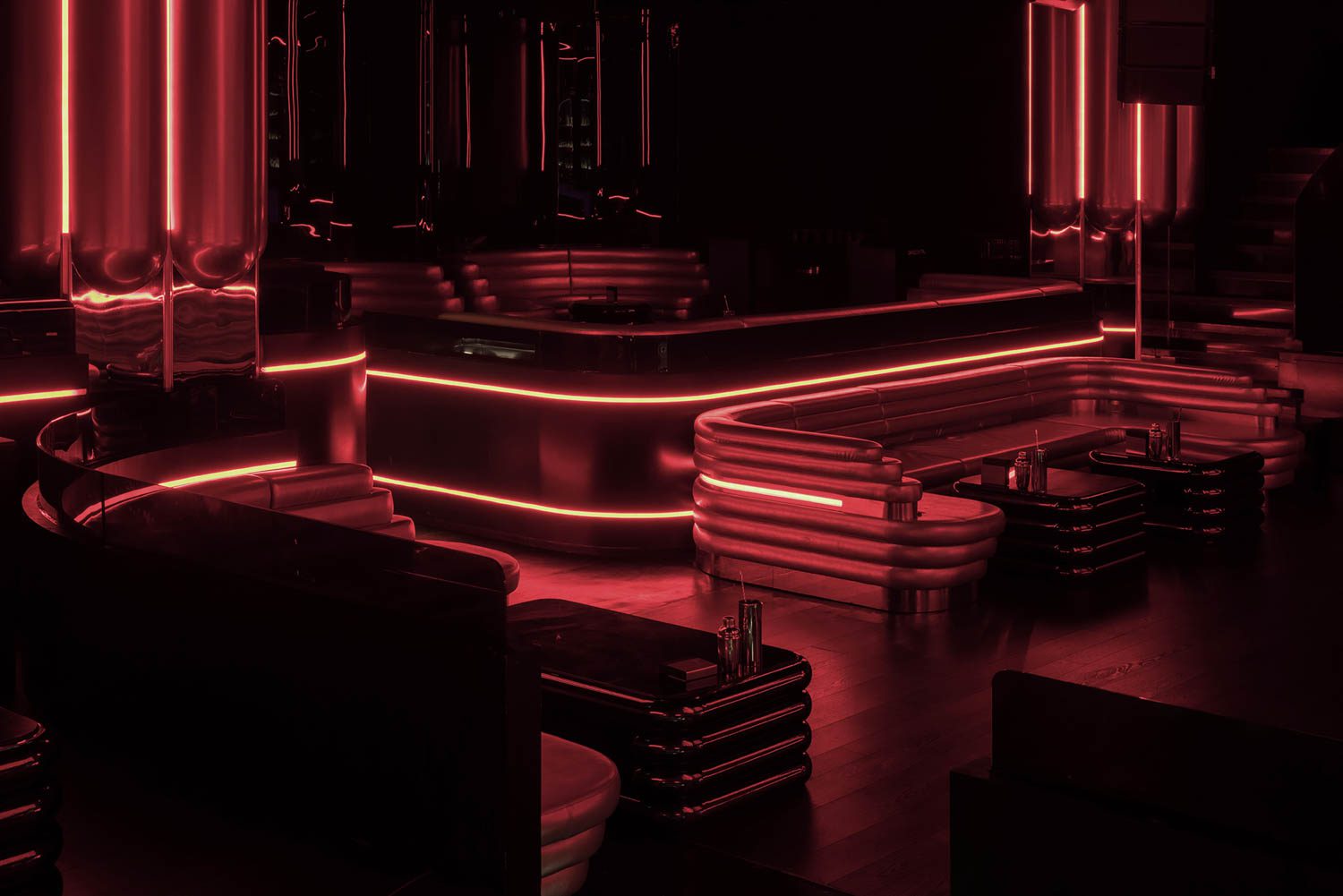 PIG Design founder and design director Li Wenqiang gathered a sharp mix of materials including leather, steel, brass, and jade for the space, which takes advantage of reflectivity to create eye-popping light installations in the lounge and hall-of-mirrors trickery everywhere else. Read more.
3. Lialawlab Designs a Futuristic Skincare Center in Hangzhou, China
For FORMORAL, a skincare brand grounded in medical science, Lia Xing and Haifeng Luo of Lialawlab created an otherworldly flagship locale in Hangzhou, China, punctuated by arched forms and monochromatic surfaces. Read more.
4. Russian Aeronautics and Space Travel Set the Theme at Moscow's Cafe Polet by Asthetíque
5. Tomo Design Goes Futuristic for Heytea Lab Flagship in Shenzhen
6. Magu Design Goes to the Core of Norway's Aker BP Collaboration Center Experience
7. The IIDA Honors the Winners of its 47th Annual Interior Design Competition
8. Le Square Épicier Fin is a Vietnamese-French Mash-Up of a Marketplace by Locatelli Partners
9. La Cage Noire Nightclub by Minas Kosmidis Architects Invites a Walk on the Wild Side
10. AD Architecture Dresses Up the Trongyee Boutique in Shantou, China
11. Right Angle Studio Designs a Members-Only Club in Singapore
12. Two Taiwanese Residences by Degree Design Balance Elegance and Comfort
13. Maurizio Lai Architects Designs Michelin-Starred Restaurant