The Aster Member's Club and Hotel Makes a Splash in Hollywood
Situated on the famous intersection of Hollywood and Vine in Los Angeles is The Aster, a new members-only club and open-to-all hotel designed and operated by Salt Hotels hospitality group. Named after the aster flower that blooms in California, there are 35 suites starting at 750 square feet across five stories encompassing a whopping 95,000 square feet. "The design is inspired by California, we want to give our members and guests an authentic sense of place whilst offering a calm oasis in the center of Hollywood to socialize and conduct business," explains co-founder Kevin O'Shea.
The sequence goes like this. A grand staircase leads from the entry to a glamorous lounge replete with pink and palm trees that in turn segues to the retro-chic pool deck with 18-foot native trees and plush chaises. Rooms on the third and fourth floors, meanwhile, exude a residential feeling with hand-glazed ceramic lamps, antique armoires, and a hyper-local mini bar with items from such trending brands as Maud, the sexual wellness company co-creative directed by actress Dakota Johnson.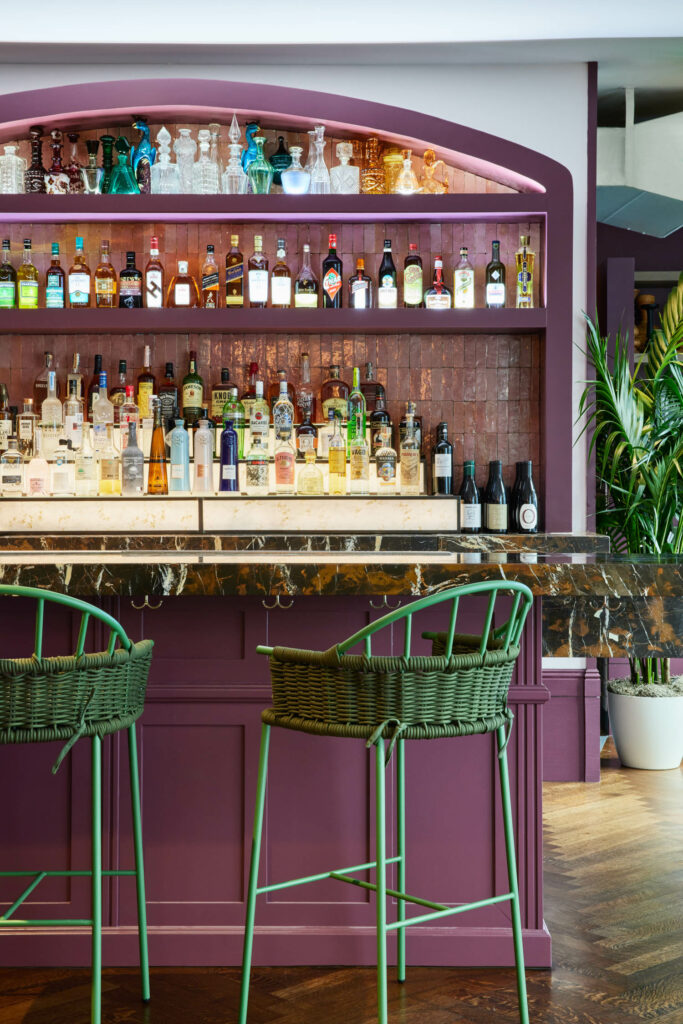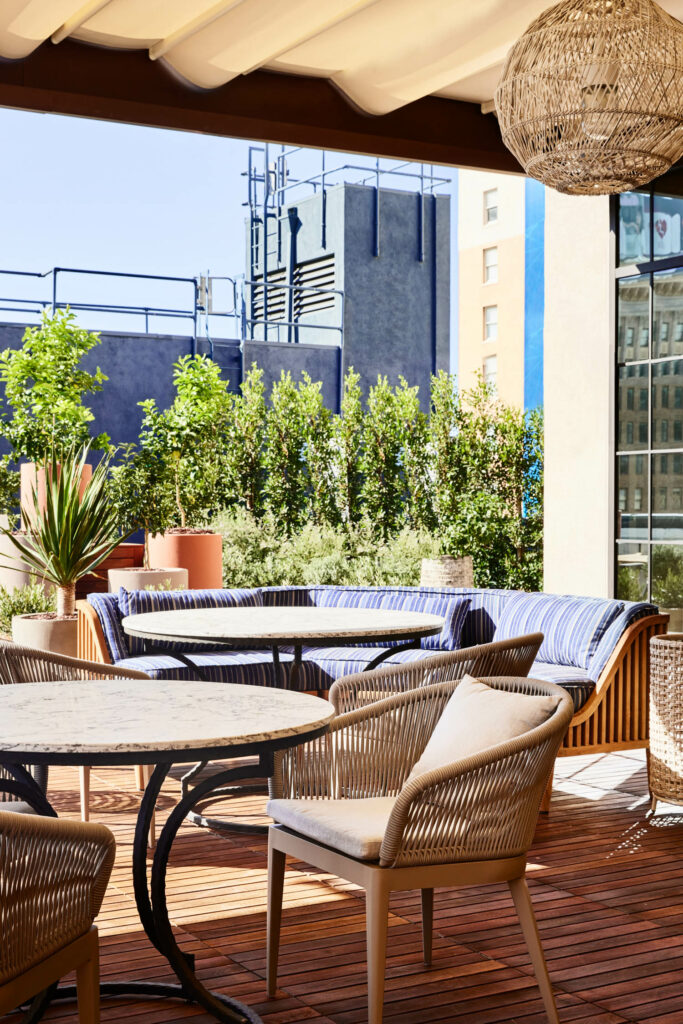 The fifth floor is home to the Club Room, an entertaining hub under the direction of award-winning chef Marcel Vigneron. It's vivified by a hand-painted mural by Jason Gaillard that depicts the Pacific Ocean at golden hour. From here, members and guests cross The Bridge, a conservatory with over 120 potted plants that serves as an overpass connecting to The Cabaret Room. This space for burlesque and comedy shows exudes the style of a funky nightclub with bentwood chairs, marble tables, and shaded lamps. Also on the fifth floor is a recording studio, 35-seat movie theater, and myriad coworking spaces.
Up next is the sixth-floor terrace, a deck with unobstructed views of the Capitol Records building and the Hollywood sign. It also houses the Lemon Grove restaurant which is inspired "by the lemon groves that once dotted the landscape before the development of Hollywood," explains O'Shea. To celebrate the opening of the hotel Tristan Eaton was commissioned for a mural on the south side of the building that pays tribute to Sidney Poitier and Judy Garland, a final touch of silver screen magic in the heart of Hollywood.