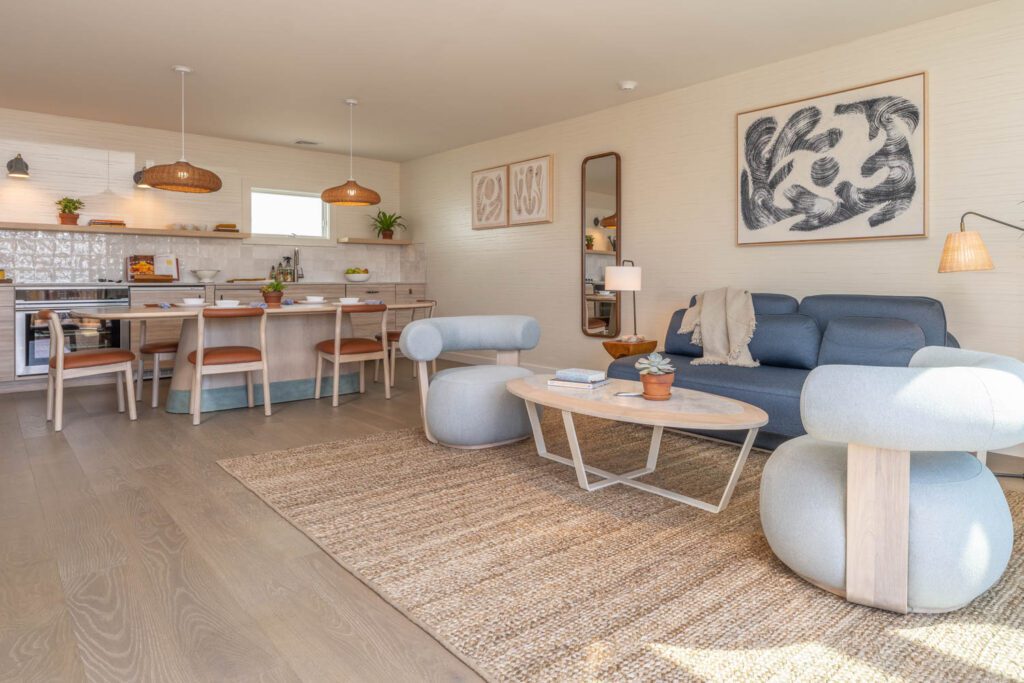 Thomas Juul-Hansen Designs a 'Boatel' on Long Island's North Fork
The North Fork of Long Island, known for its picturesque vineyards and beaches, beckons out-of-towners to stay awhile. Though the area has its share of hotels, a new waterfront locale offers something a bit extra—boat slips. The Shoals, designed by Thomas Juul-Hansen and playfully called a "boatel," is accessible by land and sea, featuring 20 suites and the same number of boat slips.
"The idea of a 'boatel' came from the property's history as the former fish market for the area, as well as its proximity to the Peconic Bay," shares Juul-Hansen. Paying homage to the local aesthetic, ceder shingles line the exterior of the two-floor building that offers guests sweeping views of the bay and marina, complete with a private dock and outdoor shower. A vintage Chris-Craft charter boat even serves as a shuttle for nearby restaurants and private beaches. Indigenous plants create scenic pathways for guests to explore thanks to landscape designer, Paul Keyes.
In another nod to its surrounding, the Shoals also partnered with the Little Ram Oyster Company on an oyster program that will be operated out of a renovated waterfront building on the property, creating a haven for locals and visitors alike.