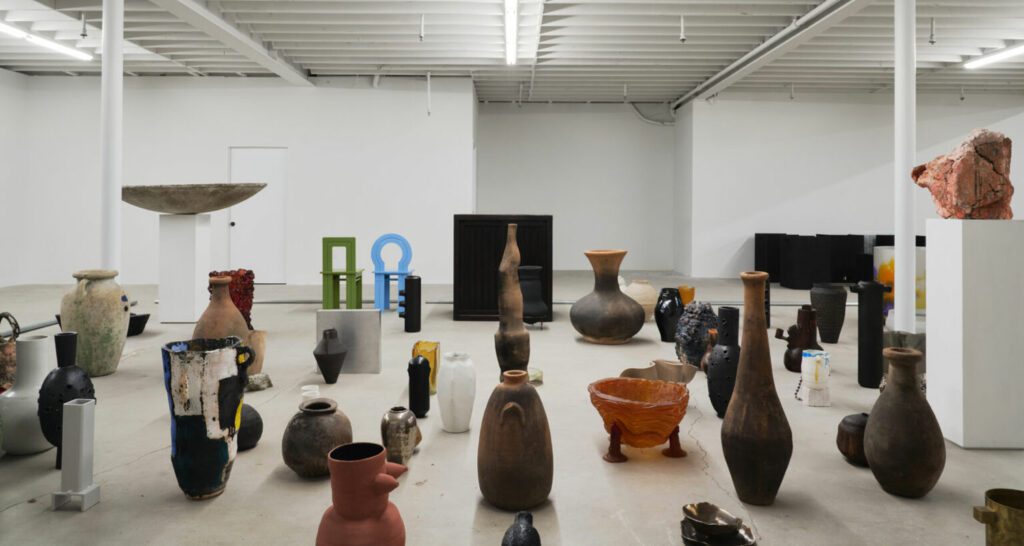 SIZED Exhibition in Los Angeles Celebrates the Poetic Form of Vessels
Los Angeles-based curatorial platform SIZED opens an exhibition today devoted to the poetic function of the vessel, or hollow container, an apt metaphor for the collective longing of our times. The show will be on view at the SIZED.STUDIO space in Hollywood, its 7,000 square feet spread out over two floors.
Over 200 works by artists, architects, designers, and studios from around the world and a multitude of disciplines will be on offer, including works by Gaetano Pesce, a piece by fashion-cum-furniture designer Rick Owens' studio, a carved wooden offering by Alma Allen, work by British furniture designer Max Lamb, and a contribution from Georgian atelier Rooms Studio.
Broadening the idea to architectural space, Fai Khadra created a literal void by drilling a crater in the second-level concrete floor, a concept that can be commissioned for other locations by request. SIZED has also partnered with Paris-based NFT platform CONCEPT, and there will be a limited release of 10 works.
Alongside the inspiring objects and works will be site-specific contemporary floral compositions from the West Coast branch of Toyko-based Ikebana school Sōgetsu, providing a collaborative visual treat.
"I've always held high respect for Ikebana, and particularly for Sōfū Teshigahara for being a radical maker—and a l'enfant terrible—who broke molds of historical work," says SIZED creative director Alexander May. "Sōgetsu's exploration of scale and architecture within space goes hand-in-hand with the vessel's role in design for promising a broad range of possibilities."
The experience aims to challenge the silhouette of the hollow urn form and will be on view through February 27.