10 Simply Amazing Cafés
Whether you're searching for a space to work, read, or have a tête-à-tête, look no further. These cafés each bring something different to the table.
1. Devoción's second Brooklyn location feels like an indoor garden thanks to LOT Office for Architecture.
Materials, furniture, and plants from Colombia honor the origin of Devoción's brews.
2. The pistachio walls at Gard'Ann by Kissmiklos look good enough to eat.
Originally belonging to a chocolate factory in Kaposvár, Hungary, the old counters were a pastel green that inspired the renovation's color scheme.
3. V12 Architects uses whimsical neon to brighten a Moscow Café.
Curved edges throughout add a softness to the space.
4. City of Saints Coffee Roasters' Bryant Park Café by Only If Architecture glows in mint-green tones
The built-in banquette of this tiny store encourages conversation.
5. Colicci by Mizzi Studio integrates hospitality into a Stratford City mall.
Fragments of copper form the undulating roof.
6. CUPONE by Soda Architects brings outdoor themes indoors.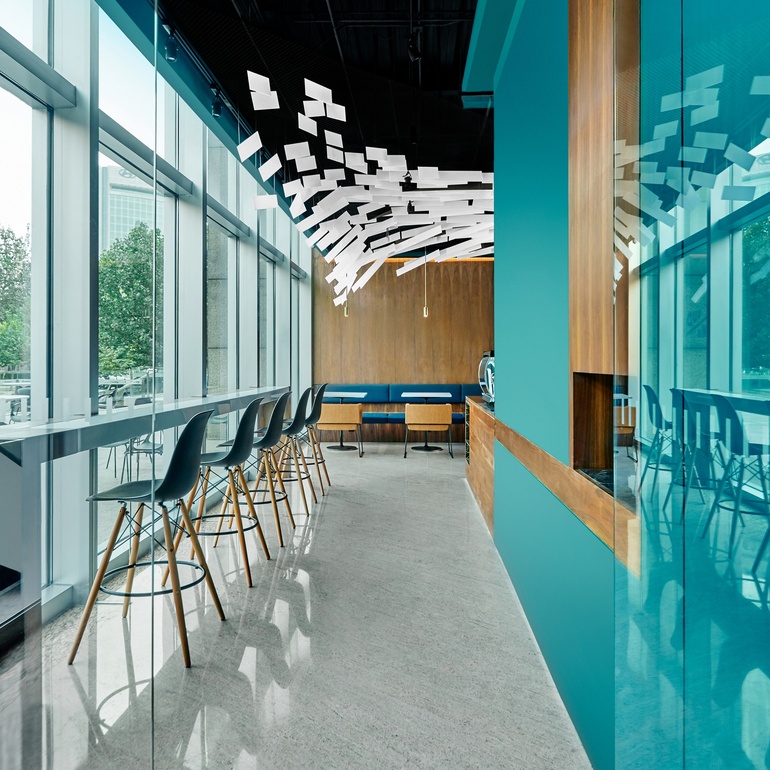 The Beijing cafe's peacock-blue walls and white acrylic installation were inspired by streams of water.
7. Jensen Architects brings a shot of life back into an Oakland automobile showroom for Blue Bottle Coffee.
The vinyl curtain separates a servicing workspace for the company's tech department.
8. Happy Bones Café serves flat whites in a former NYC meat locker by Ghislaine Viñas Interior Design.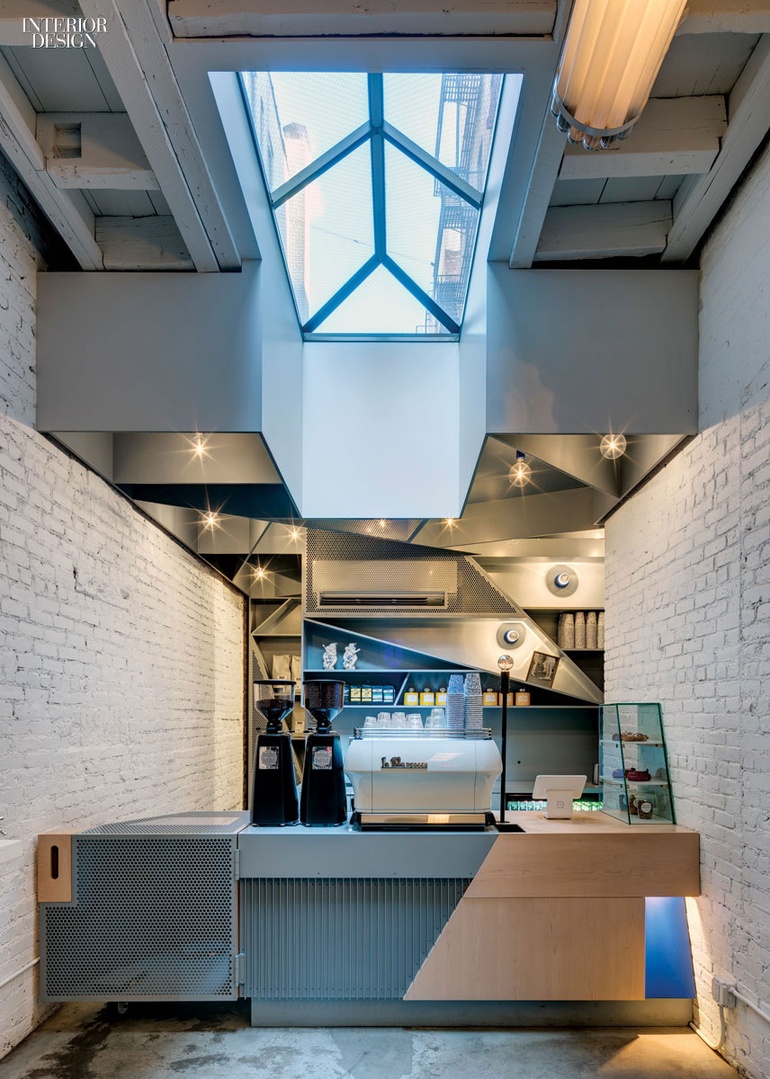 François Chambard designed the powder-coated steel and maple bar.
9. Dan Brunn Architecture puts a playful spin on the white-out café cliche at Coffee for Sasquatch.
The Los Angeles hot spot features bench seating in milky terrazzo.
10. GB Space gets mood lighting right for PH Coffee in Beijing.
Archways and graphic flooring visually divide the "zones" of the store.