3 Green Projects by 2023 Sustainability Giants
Sustainable practices are top of mind for today's designers. Just ask the 2023 Sustainability Giants. INTERIOR DESIGN's carefully researched report turns the spotlight on the top 100 environmentally-conscious firms of 2023. While the scope of environmental practices can vary, from use of sustainable materials to achieving LEED and other environmental certifications, green design is undoubtedly big business. See three eco-friendly projects by INTERIOR DESIGN's 2023 Sustainability Giants.
Sustainable Building Designs Leading the Way Forward 
A Cultural Hub Designed to Incorporate Salvaged Materials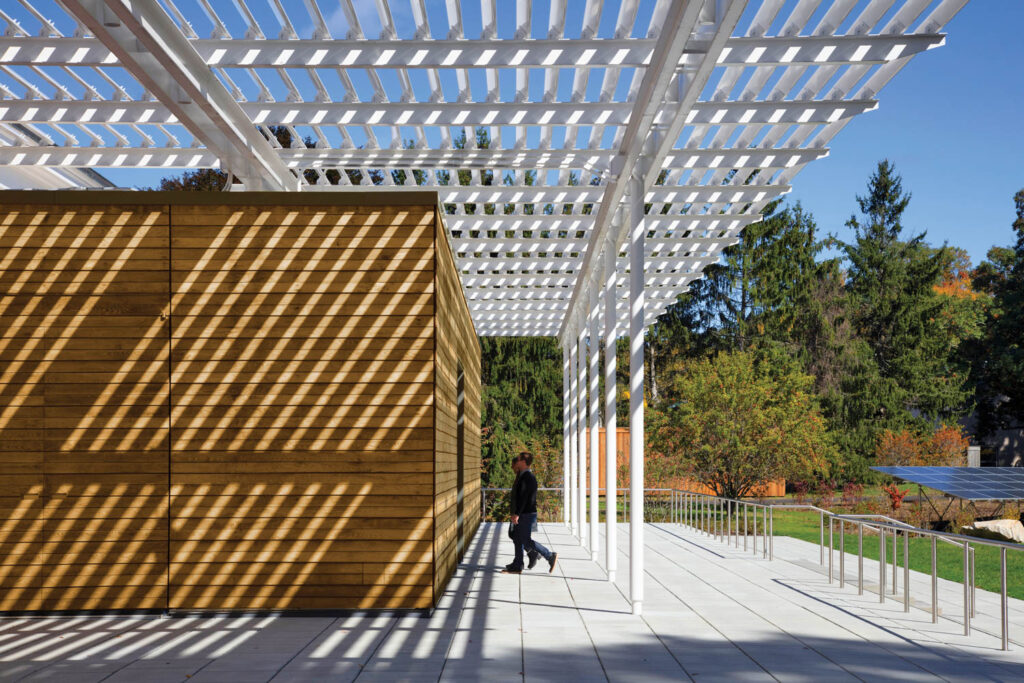 Adaptive reuse and redesign were used to give a citrus greenhouse on the former Rockefeller family estate in Tarrytown, New York a face-lift courtesy of FXCollaborative. The result is the new David Rockefeller Creative Arts Center. Salvaging as much of the existing structure as possible, the team created a revitalized community hub, complete with theatrical lighting, retractable indoor seating, a terrace, and advanced MEP systems enabling the building to achieve net-zero annual energy consumption. Read more
A Former Mall is Reinvented into a Modern Office Design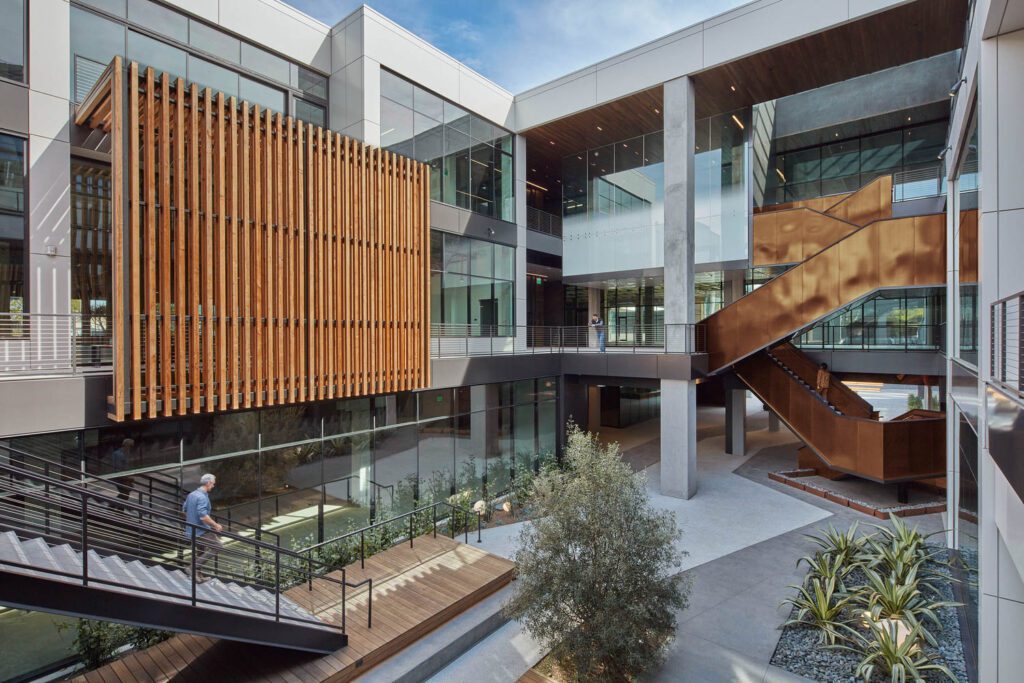 Every building saved benefits the environment. One standout example is a former retail emporium in Los Angeles that was recently converted into a creative campus by HLW International. Previously a Macy's department store, the firm turned the property into a 240,000-square-foot speculative office complex. Read more
Sustainability Guides the Redesign of a LaGuardia Airport Terminal
With soaring interior spaces and abundant natural light courtesy of Corgan, Delta Airlines' Terminal C is a warm and welcoming space for travelers. Site-specific art commissioned in partnership with the local Queens Museum connects various areas. Look up and see the work of sculptor Virginia Overton who suspended an assemblage of salvaged skylights from the atrium ceiling to create Skylight Gems, an installation that encourages visitors to celebrate the sen­sation and spectacle of flight. The design includes a vast thermal storage system and electrochromic smart glass to control glare and heat gain. Read more
---
Want to learn more about sustainable design? Check out the most recent projects, products, news related to eco-conscious A&D here. See who tops the list of the 2023 Sustainability Giants and discover current trends in the sector.