The 2000s: Celebrating 90 Years of Design
In 2000, not only does the American Institute of Architects name Gensler firm of the year, but vice chairman Margo Grant Walsh also receives the Leadership Award of Excellence from the New York chapter of the International Interior Design Association. Downtown Los Angeles becomes home to José Rafael Moneo's Cathedral of Our Lady of the Angels in 2002, Gehry Partners's Walt Disney Concert Hall in 2003, and Morphosis's Caltrans headquarters in 2004. In March 2004, Interior Design publishes its 1,000th issue. A 2006 traveling retrospective, "Jack Lenor Larsen: Creator and Collector," opens at the Museum of Arts & Design in New York, and Polshek Partnership Architects completes the restoration of Louis Kahn's Yale University Art Gallery in New Haven. By 2007, 21,000 interior designers have been certified, and certification laws are in effect in 24 states, the District of Columbia, Puerto Rico, and eight provinces of Canada.
Editor's note: In honor of Interior Design's 90th anniversary, we're taking a look back at nine decades of design. Explore more coverage of the '30s, '40s, '50s, '60s, '70s, '80s, and '90s.
2001 – Architecture Research Office defines New York's Qiora store and spa with organza veils.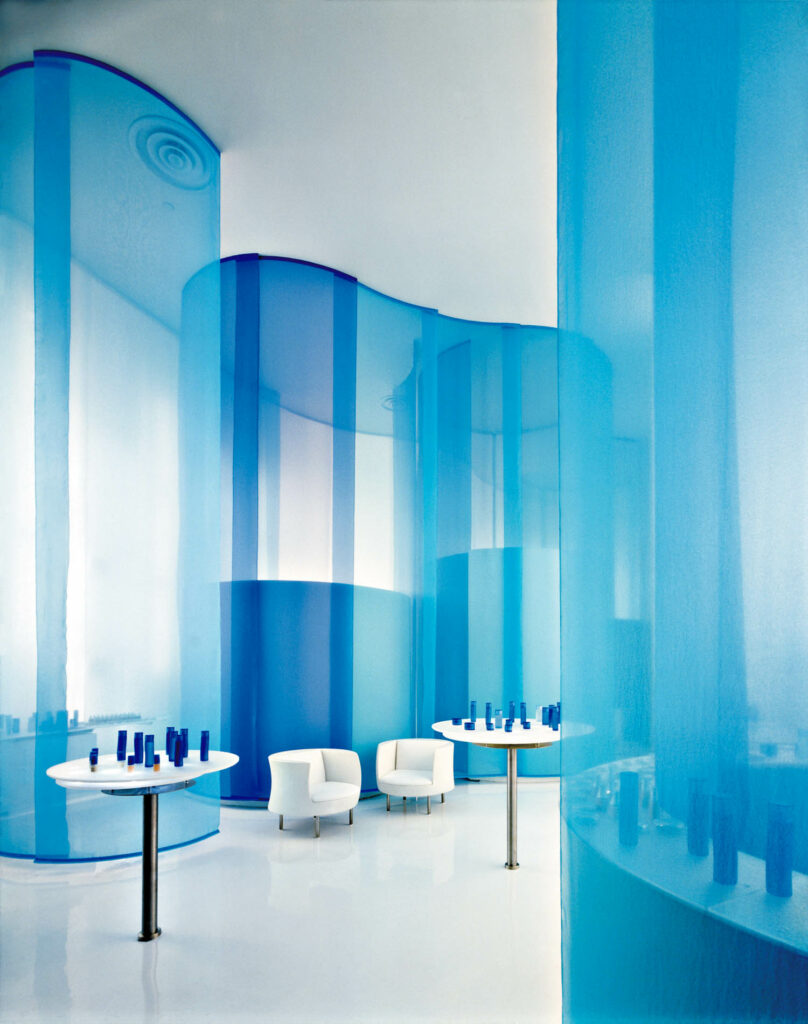 2002 – A Sol LeWitt mural dominates reception at a New York financial firm, a collaboration between David Chipperfield Architects and IA.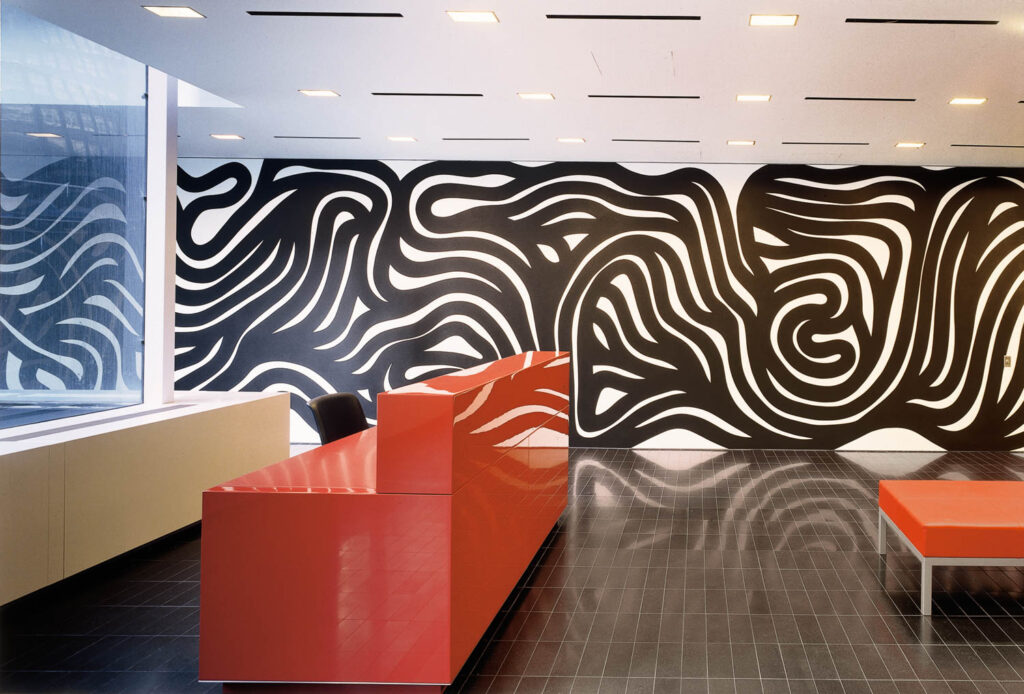 2003 – Swarovski's Crystal Palace Project includes Vincent Van Duysen's Cascade, composed of 21,000 crystals on 30 strands of LEDs; Adam Tihany's polyethylene Nesting chairs for Rossi di Albizzate come with optional internal illumination.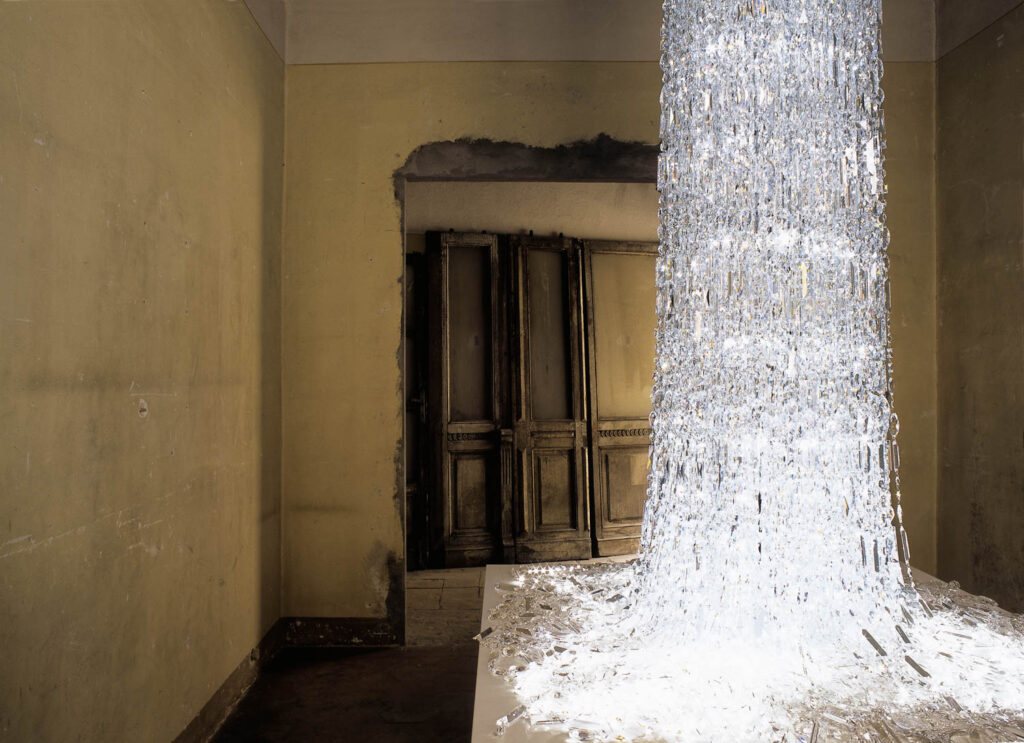 2004 – Chetwood Associates's namesake chairman builds a flight of fancy for his family in Surrey, U.K.; graduates of Holland's Design Academy Eindhoven participate in Downtown, a satellite show during New York's International Contemporary Furniture Fair; and Interior Design's April cover targets Pierre Cardin's Hotel Résidence Maxim's in Paris.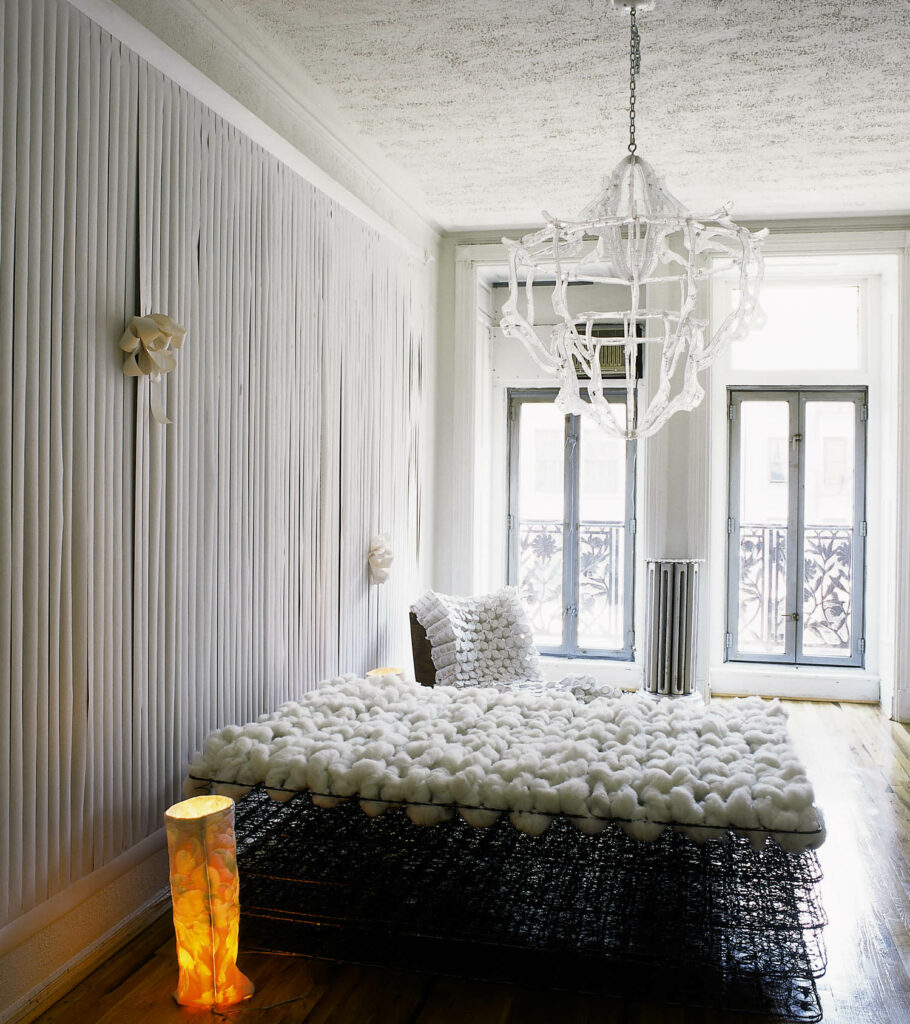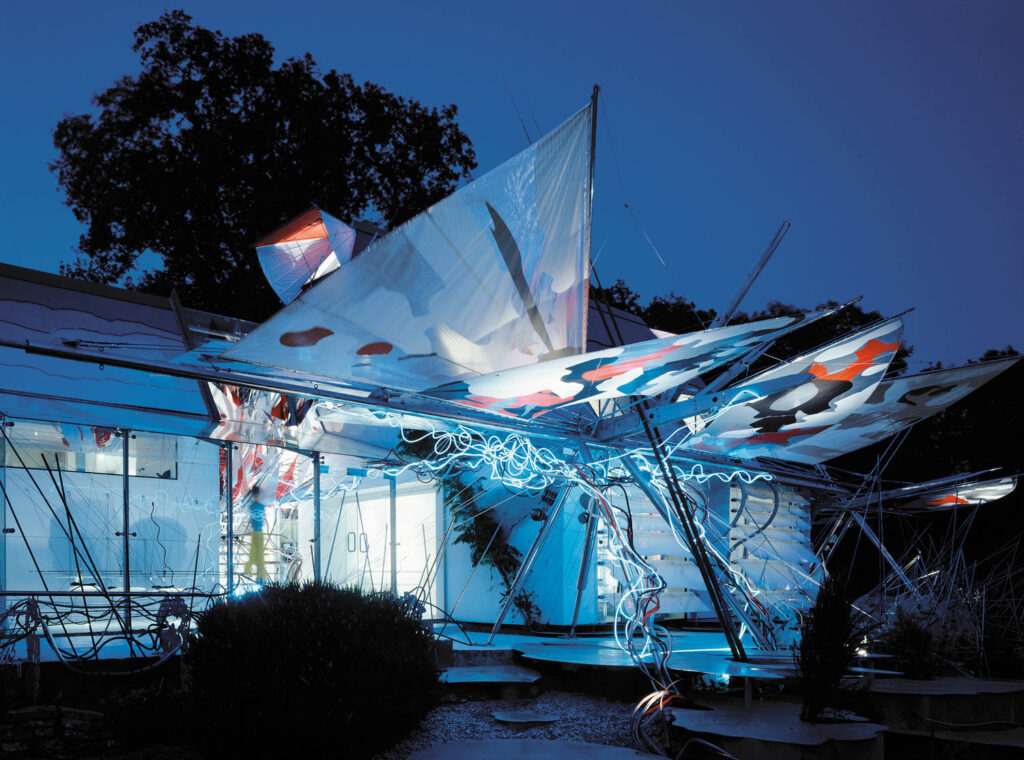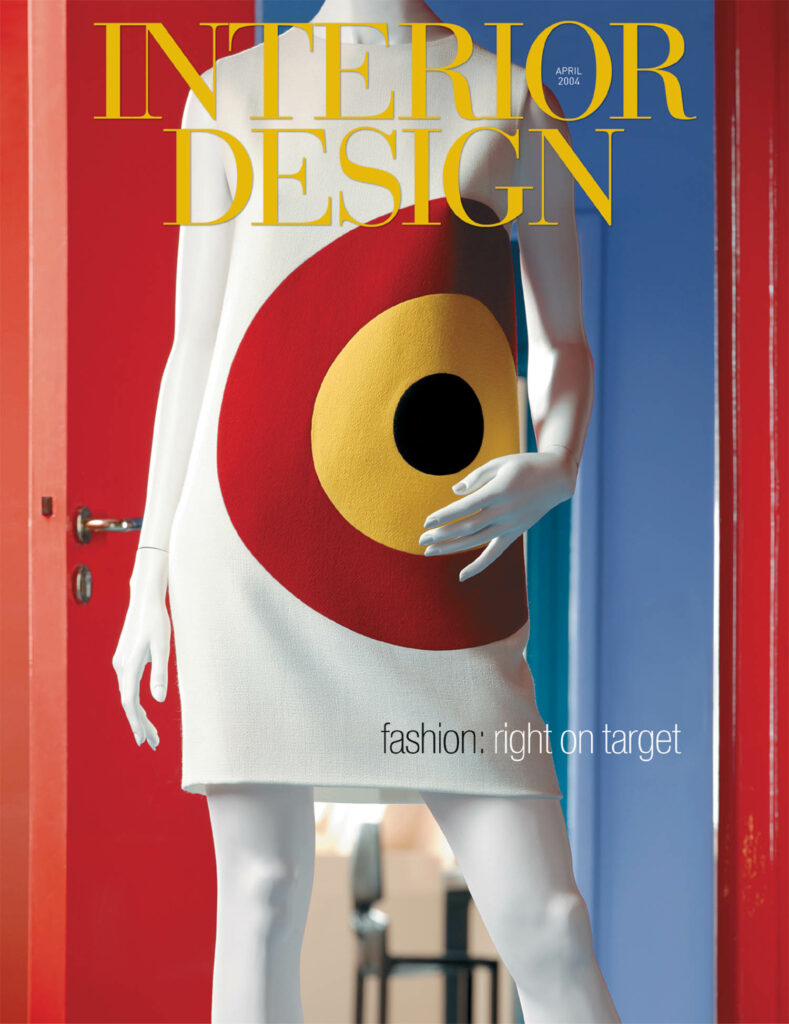 2005 – Process colors inspire Gensler's office for Sun Chemical in Parsippany, New Jersey.
2006 – The Fire Company's minimalist hearth, Ecosmart Fire, is deemed the most innovative product of the year by Interior Design.