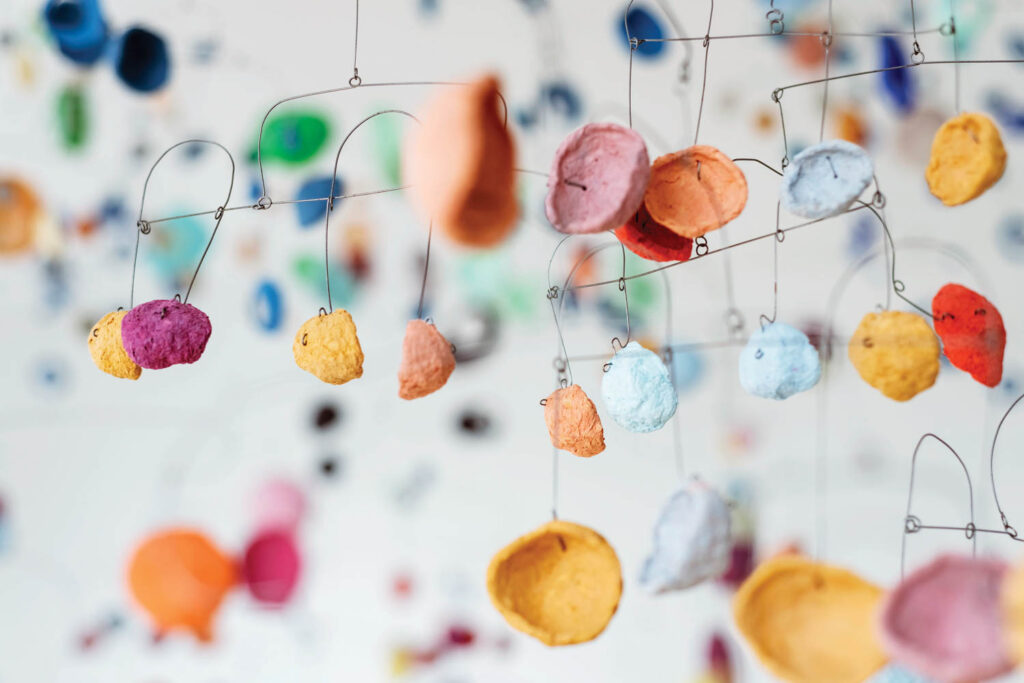 A Look at the Art, Architecture, and Fashion That Defined 2022
Amid a sea of global ups and downs, the art, architecture, and fashion of 2022 uplifted our horizons.
Art and Design That Defined the Year and the Creatives Behind It
VisKringloop, an earthwork collaboration between the landscape architecture firm, artist Pé Okx, and ecologist Cor ten Haaf in Wieringermeer, Netherlands, celebrates marine ecology, where fish swim through meandering circular paths across the 40-acre site and visitors can climb a painted-steel staircase for a birds-eye view.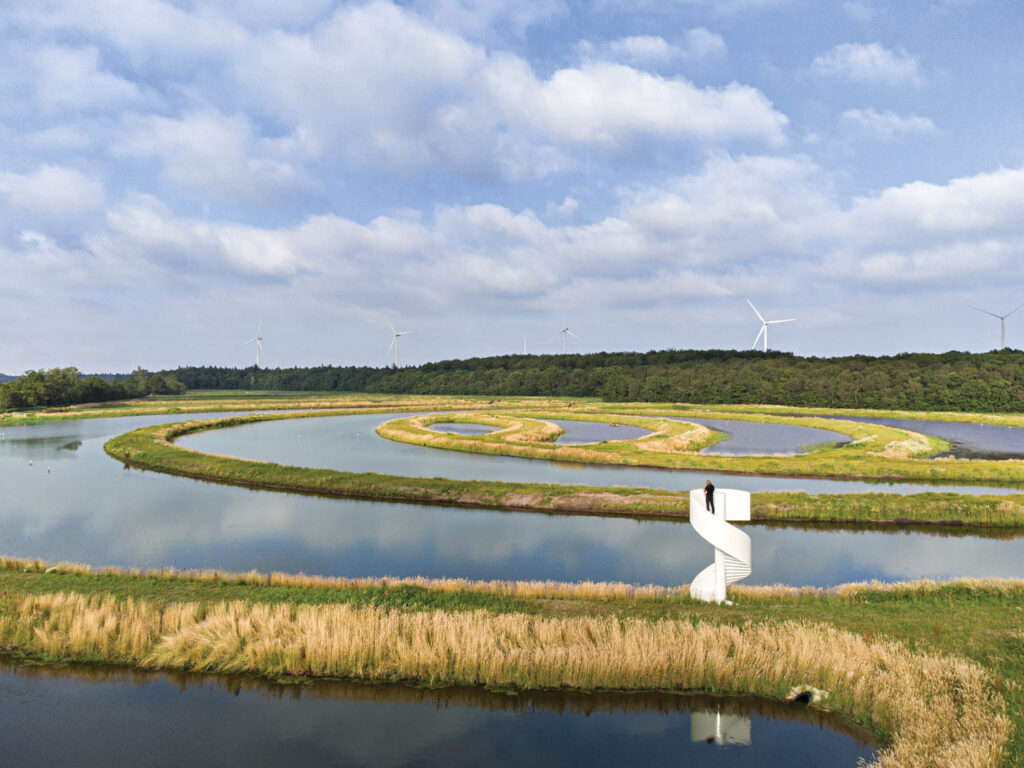 "Guo Pei: Couture Fantasy," the prolific couturier's summer exhibition at San Francisco's Legion of Honor museum, showcased two decades worth of her influence, from Olympic athletes to singer Rihanna, with such highlights as silk-embroidered and gold-foil dresses.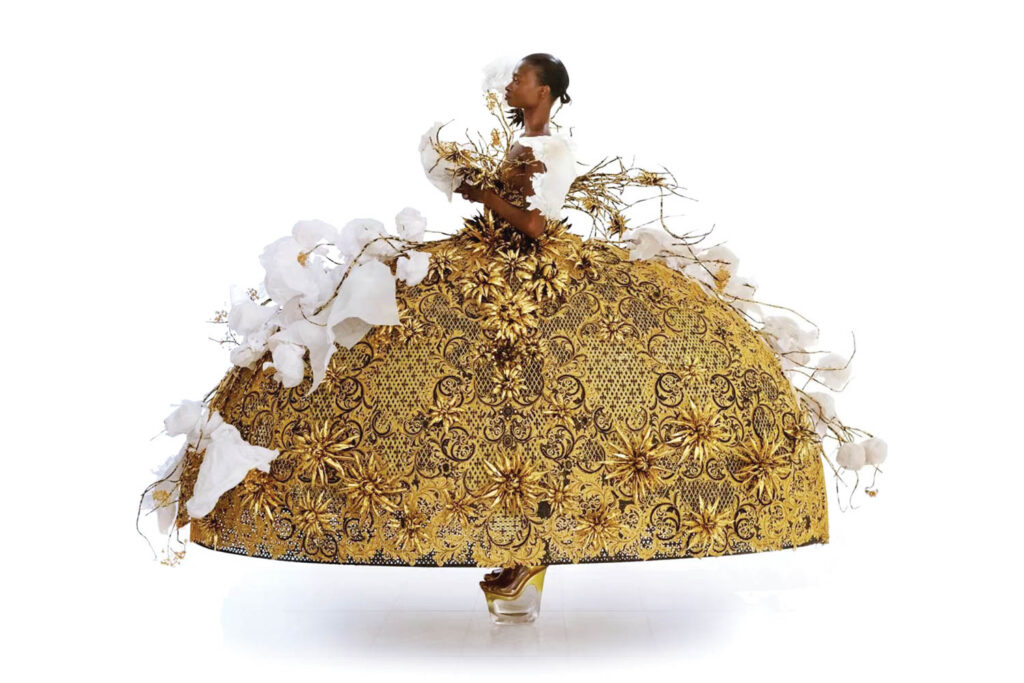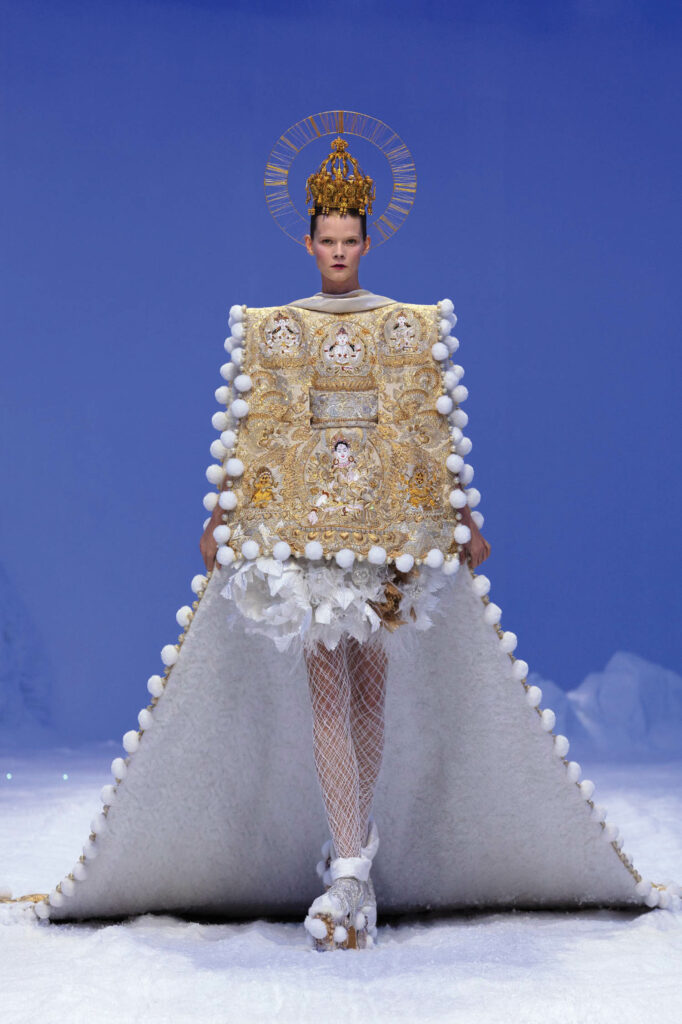 Santa Maria Goretti, a concrete church in Mormanno, Italy, by the sustainability-minded architect, features a cross-shape incision at the entrance that is lit at night.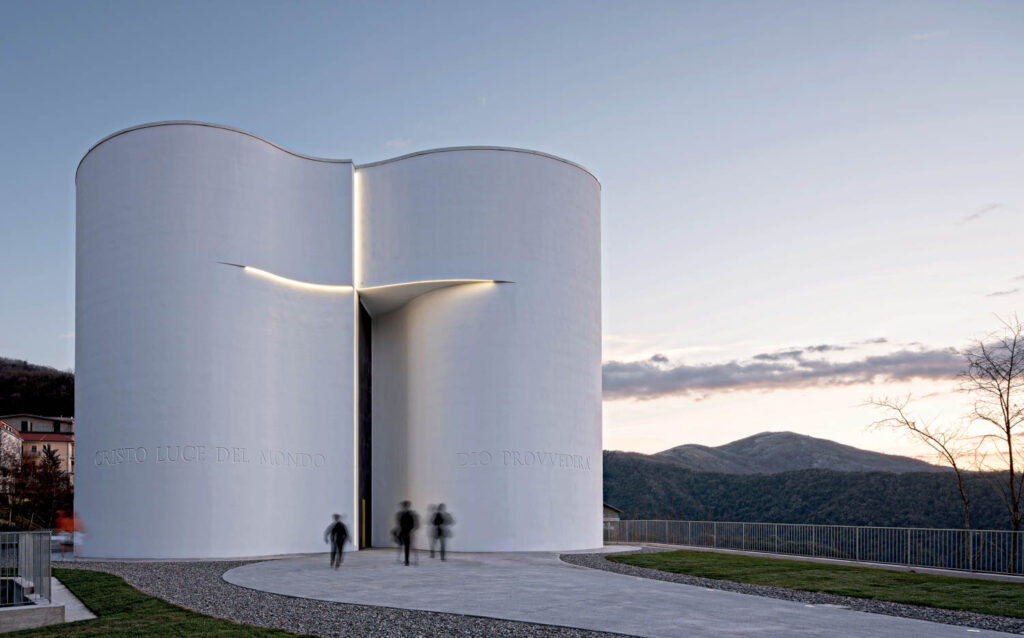 The British environmental artist's three-part exhibition, "These Passing Things," spanned Fountains Abbey and Studley Royal Park, an 800-acre UNESCO World Heritage Site amidst the ruins of a medieval monastery in Northern England, and included the starburst yellow nylon Spiked and the scarlet polyester Bridged.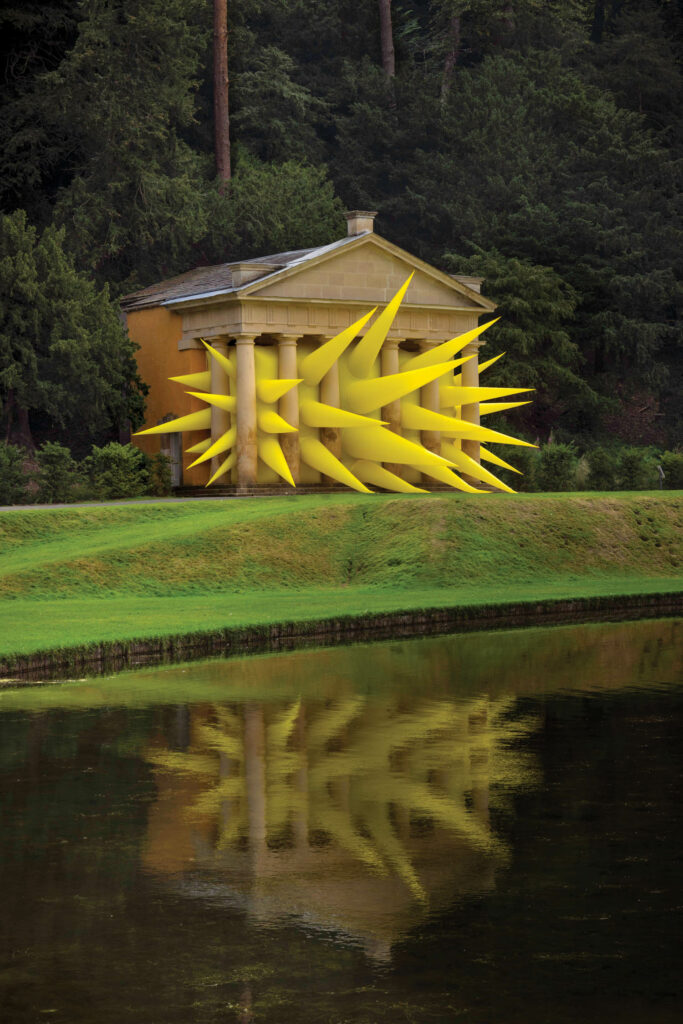 The fall iteration of Concéntrico, the annual international festival of architecture, design, and urbanism in Logroño, Spain, featured this playground installation made from painted MDF boards and steel beams to convey optic and haptic sensations to visitors via stimulating colors arranged in an irregular rhythm.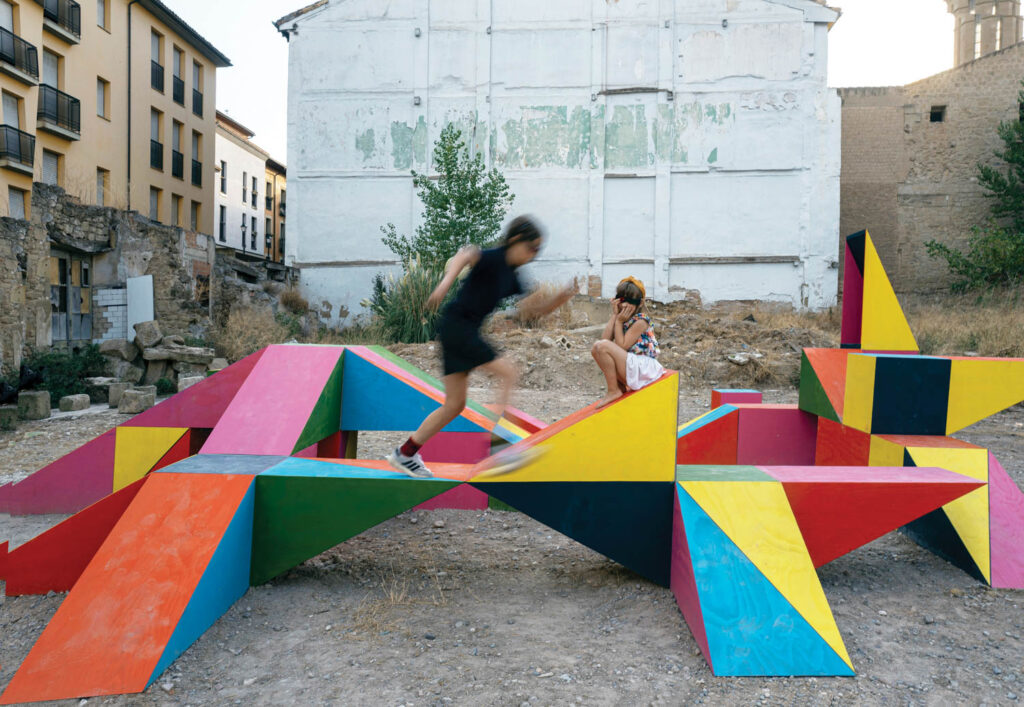 At Antares Barcelona, a luxe, wellness-focused residential tower in Spain, the subterranean swimming pool occupies a grottolike room with a mirror-polished stainless-steel ceiling that's the underside of the building's parking-garage ramp.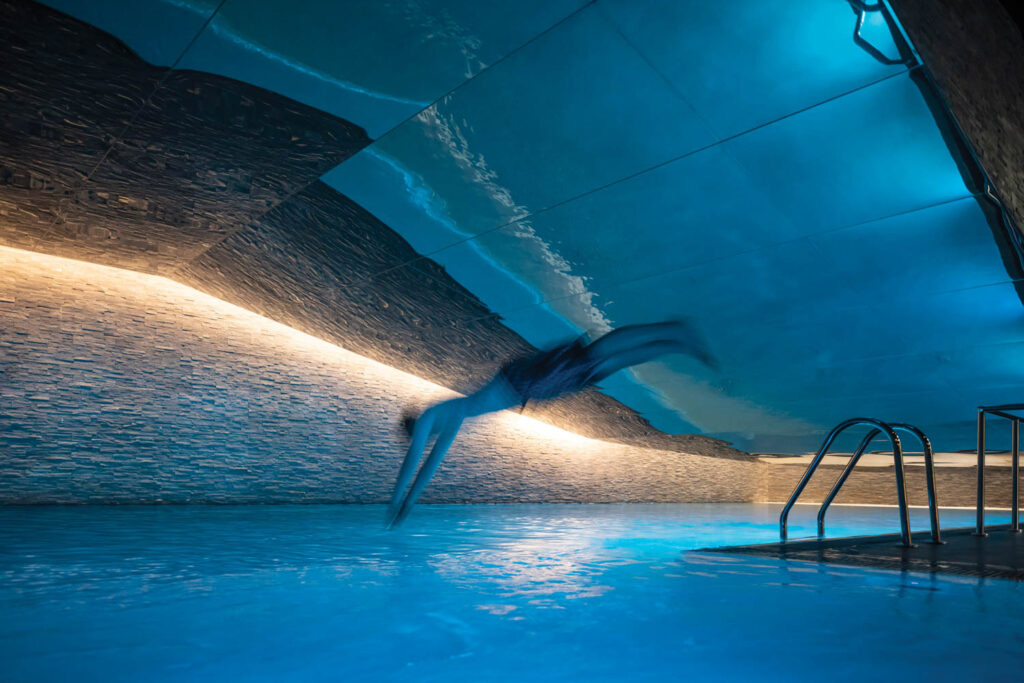 Geometric archways and neo-Memphis colors create a playful, anxiety-reducing environment for young patients at Isabel Cadroy, Dentista Infantil, a pediatric dental office in Castellón de la Plana, Spain.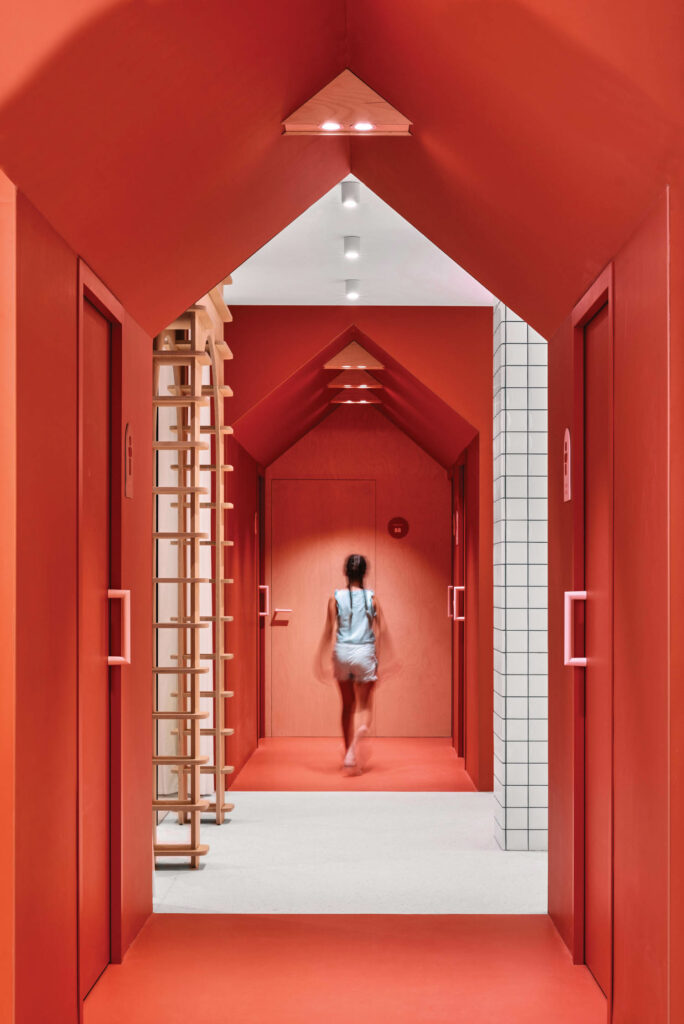 Elemental and multifunctional fashion constructions reminiscent of insectlike exoskeletons and circus tents presented at the sixth edition of the annual Moncler Genius campaign harmonized with the alpine brand's adventurous aesthetic.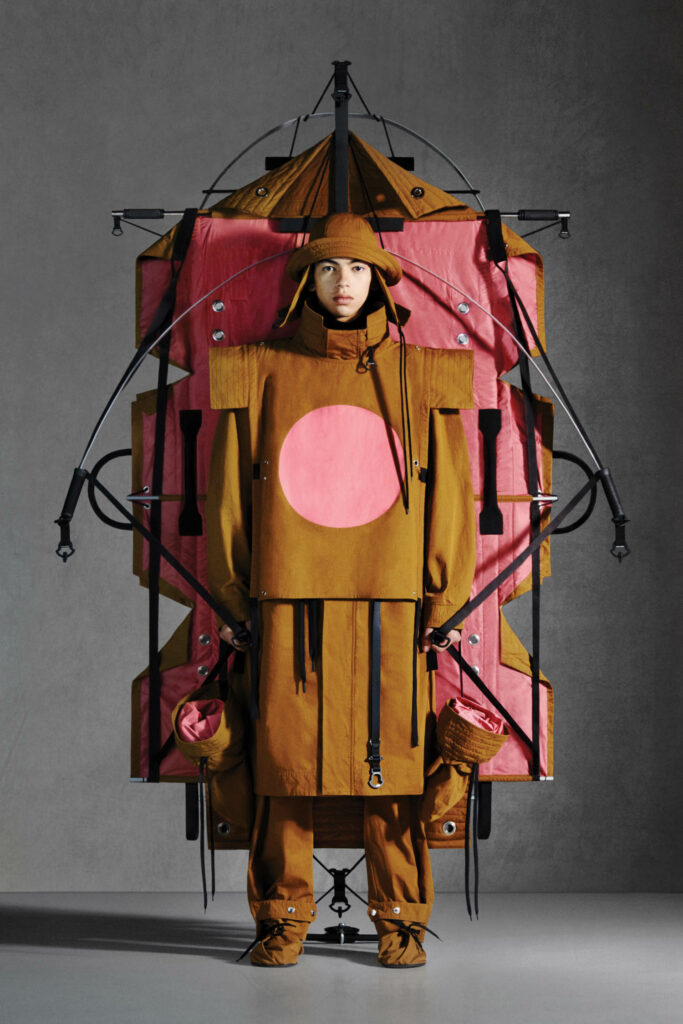 Although LEGO House, a 130,000-square-foot experience center in Billund, Denmark, comprised of 21 staggered blocks that recall the toy company's plastic bricks, was completed in 2017, LEGO Group celebrated its 90th anniversary in 2022.
The ceramicist and industrial designer stood amid Memory Function, her temporary installation of over 200 mobiles crafted from paper-pulp waste, commissioned by the Brooklyn Home Company for a model apartment at Butler Collection, a residential complex in Park Slope, New York.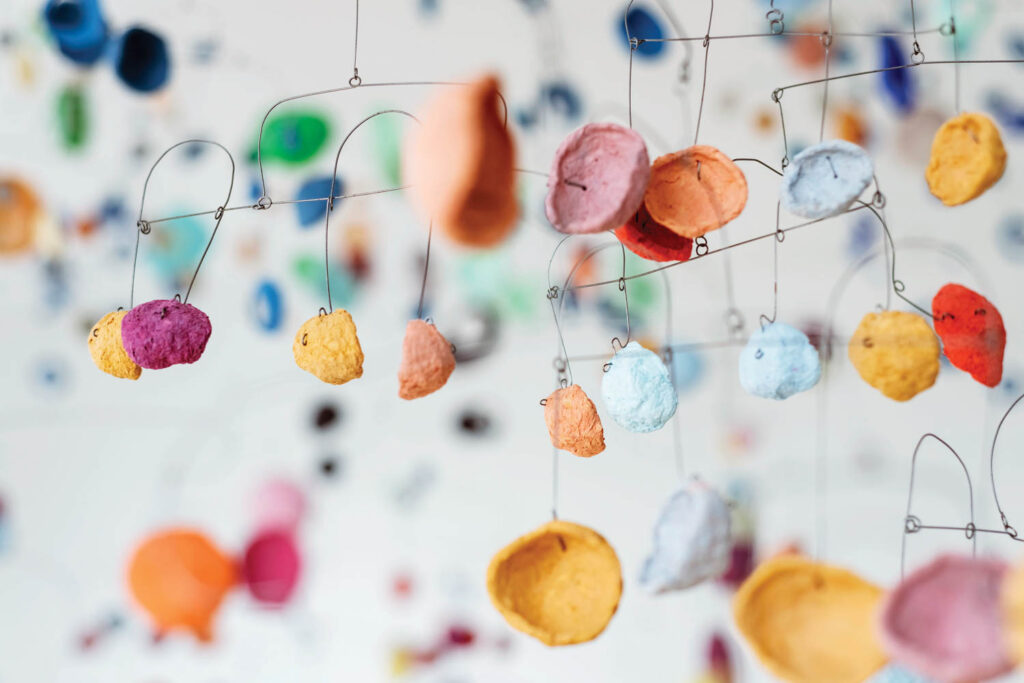 The 1916 oil landscape Farm Near Duivendrecht was part of "Mondrian Evolution," a summer exhibition at Fondation Beyeler in Basel, Switzerland, that marked the 150th anniversary of the Dutch painter's birth by tracing the development of his style, from early fig­ur­ative works to the abstract color studies for which he would become best known.
The architect and Emerging Objects cofounder's 1-foot-tall Sexy Beast vessel is covered in a "shag" of earthenware extruded from a 3-D printer, then cut and blown dry.
Laser-cut plates of Cor-Ten steel form the Vanished House, a permanent installation in China's Wuhan Shimenfeng Memorial Park conceived as a memorial to home, life, and loss.
Piano & Stool, in­corp­orating found leather boots, and the Bachelor's Apartment cabinet were part of "Fantasy Furniture, 1967," a retrospective at Salon 94 Design gallery in New York.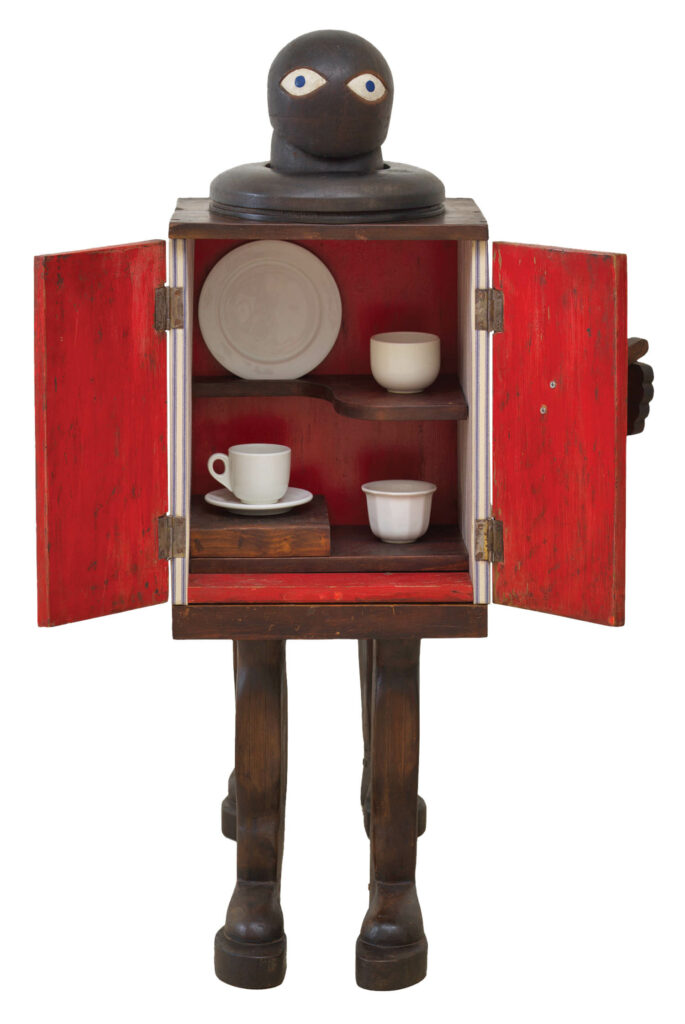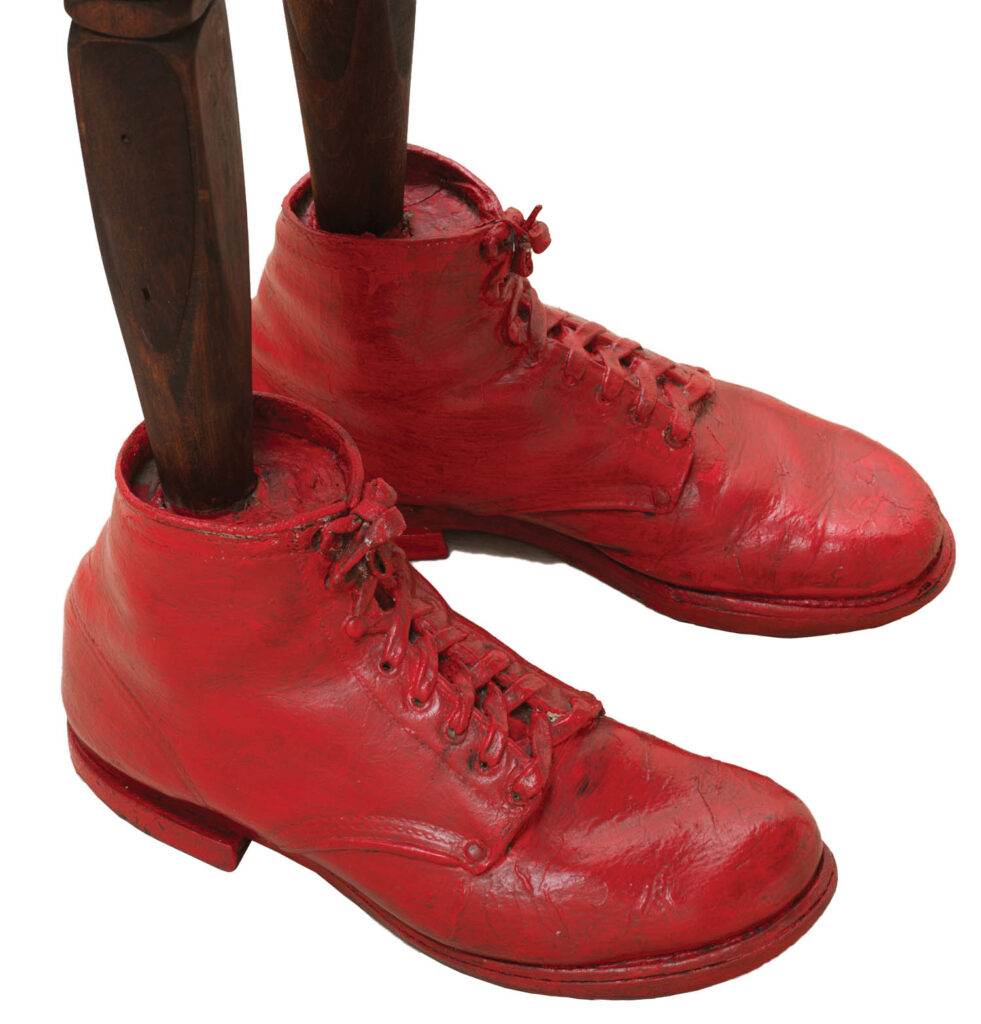 The 9,700-square-foot gymnasium at Czechia's Nový Hrozenkov Primary School Sports Hall, which is also open to the public, has a James Turrell–style skylight that visitors can reach toward as they ascend its colorful climbing wall.
Aerial, a concrete installation by Federico Díaz weighing 125,000 pounds and standing 25 feet tall, towers above a piazzetta at the firm's Borˇislavka Center, an office and retail complex in Prague.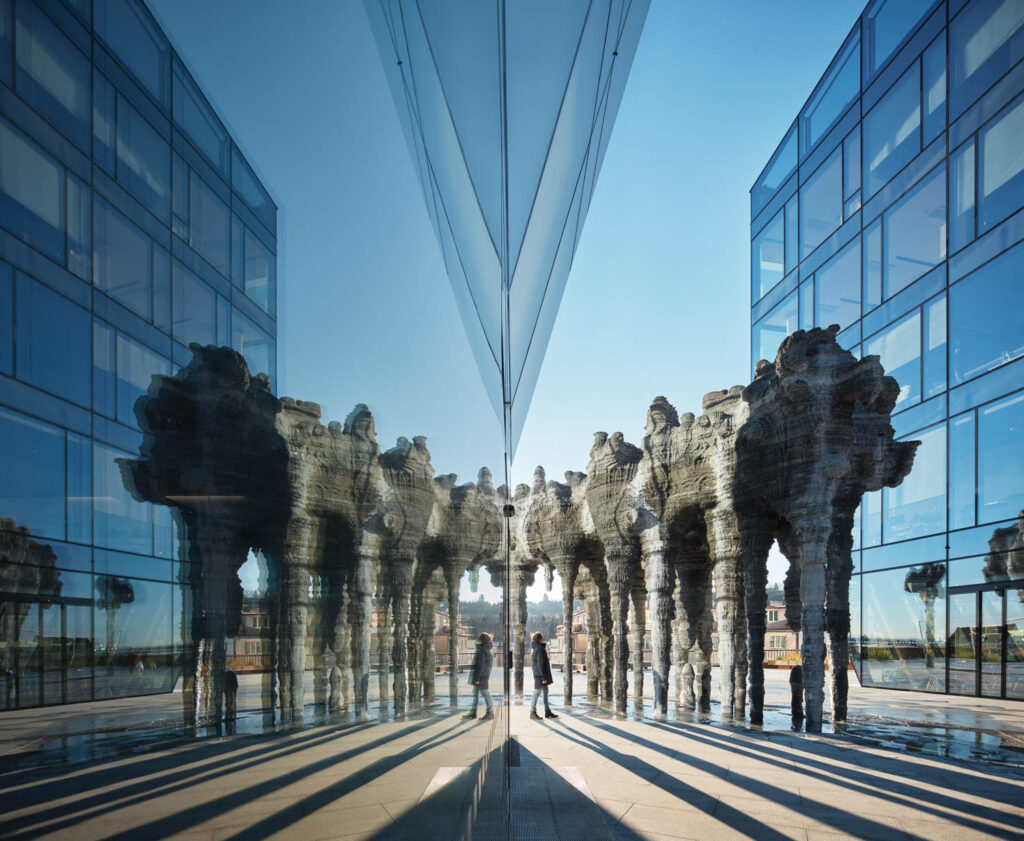 The Chilean artist's nearly 90-foot Brain Forest Quipu, a mixed-media installation in sculpture, sound, and video, hangs until April 16 in the Turbine Hall at London's Tate Modern, the interwoven, skeletal forms suggesting the delicate forces of our ecosystem.