12 Simply Amazing Retail Spaces
These retail spaces call for a post-holidays shopping spree.
1. Hunke Optik showroom by Ippolito Fleitz Group
Glowing red Perspex display shelving separates a private consulting room.
2. Baltic Club stationary shop by IvyStudio
The curved display platforms invite exploration in a 10-foot-wide space.
3. De Vinos y Viandas wine shop by Zooco Estudio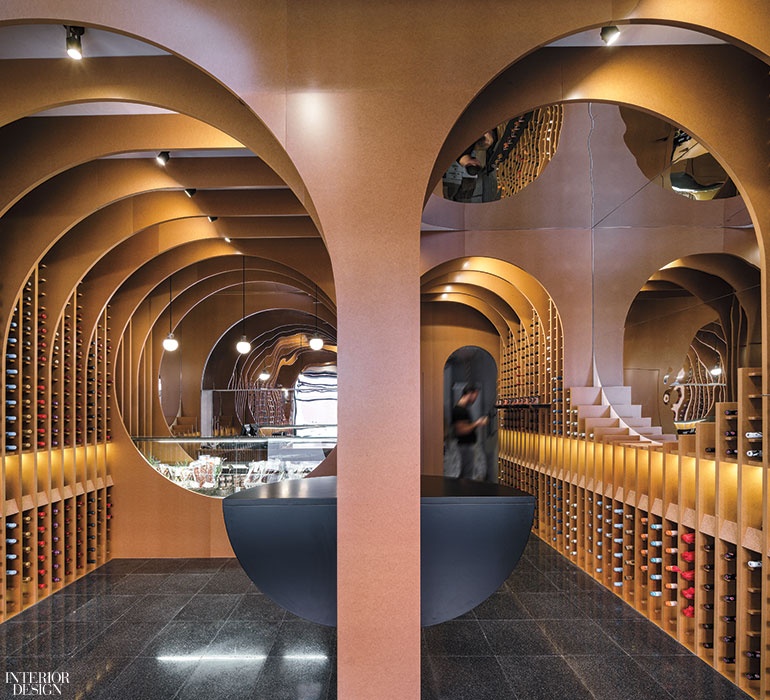 Wine selections are displayed in custom arches and ribs in varnished MDF, meant to mimic the view of looking into a wine glass.
4. Bulgari renovation by Peter Marino Architect
The marble mosaic flooring features a porphyry star at the entrance of the store.
5. Frama Studio's flagship store
Skincare products are displayed in original shelving dating to 1878.
6. Poppee's Beijing store by Atelier Tree
Acrylic boxes display jewelry at eye level, thanks to the gold-plated rods that descend from above.
7. WithMe by Giorgio Borruso Design
The prefabricated unit is set up for any brand in any market to lease, with embedded inventory technology.
8. The Webster by Christopher Osvai
Six floors of a SoHo cast-iron building house this whimsical retail experience.
9. Zhongshuge's Chengdu store by X + Living Architectural Design Co.
The stepped seating, inspired by a pebble dropping in a pond, ripples beneath a mirrored ceiling.
10. Antidote boutique by Atelier de Yavorsky
Lacquered MDF display cubes add a visual dynamic to the space.
11. Calvin Klein showroom by Architecture Research Office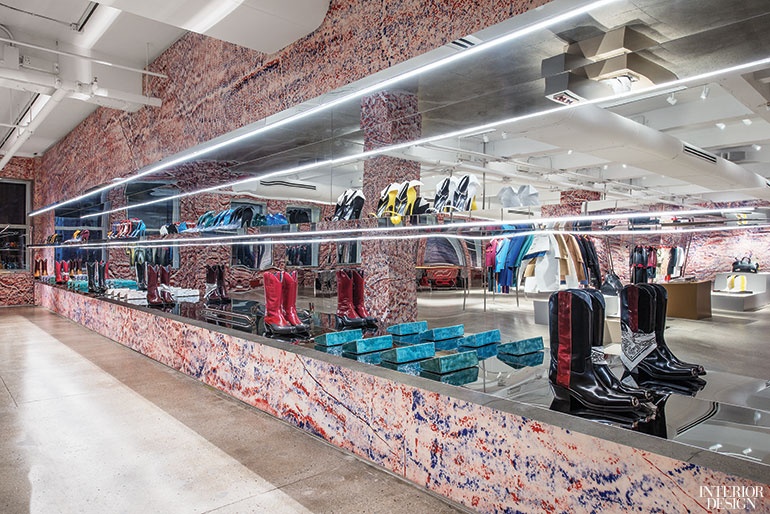 Stainless steel shelving displays products above the acrylic-on-canvas panels that repeat throughout the store.
12. Glossier's NYC flagship showroom by Gachot Studios
Custom "wave" merchandising tops were designed by Bridget Cinquegrano to work with Glossier's makeup and skincare products.